Rapist In India Burned To Death By His 25-Year-Old Victim
"This is real justice," says one Indian, a sentiment echoed by many.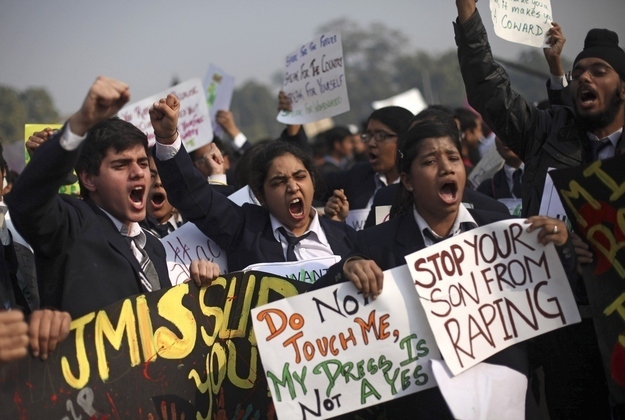 A 25-year-old woman from a village in the Indian state of Madhya Pradesh killed her alleged rapist by dousing him in kerosene and setting him on fire. The 38-year-old man, Raju Vishvakarma, had been arrested for allegedly raping the woman at knifepoint in April but was released on bail in May.
According to the rapist's statement before his death, his victim invited him to her house to negotiate an out-of-court settlement in the rape case. When he arrived, the woman and her brothers set him on fire. He died of burn injuries after locals took him to a hospital.
The police have booked the rape victim and her family members on murder charges.
In the aftermath of the horrific gang rape in Mumbai, and the three year-sentence for a juvenile rapist in the brutal Delhi rape and murder, Indians supported the rape victim's actions.
These are readers' comments on the Times of India story.