This is a recent ad campaign by the Dunkin' Donuts franchise in Thailand to promote their range of charcoal donuts.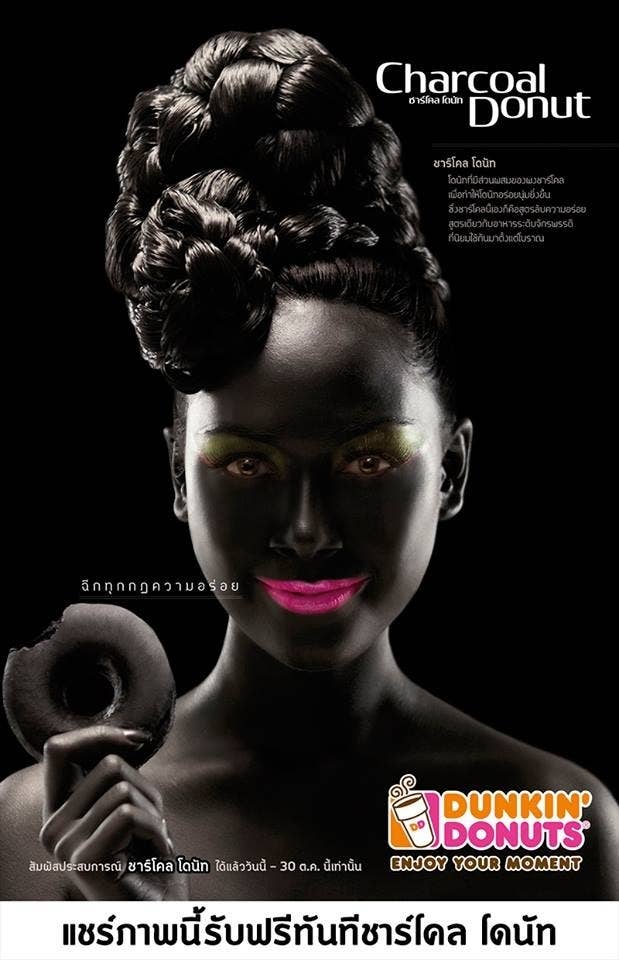 The ads show a woman in blackface makeup and beehive hair, reinforcing racial stereotypes from the 19th and early 20th century, reported the Associated Press.
Human Rights Watch has called on Dunkin' Donuts to withdraw the offensive ad.
Phil Robertson, the deputy Asia director for Human Rights Watch, told the Associated Press :
"It's both bizarre and racist that Dunkin' Donuts thinks that it must color a woman's skin black and accentuate her lips with bright pink lipstick to sell a chocolate doughnut."

"Dunkin' Donuts should immediately withdraw this ad, publicly apologize to those it's offended and ensure this never happens again."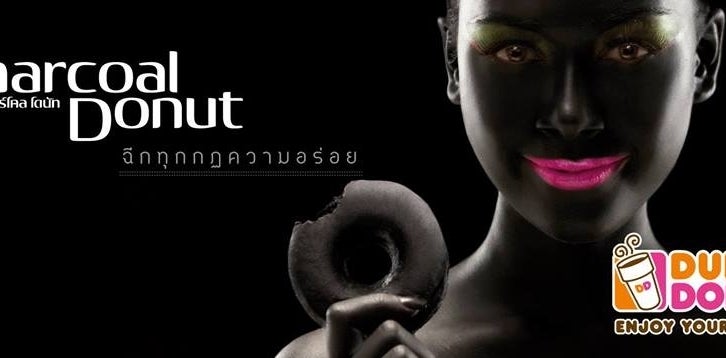 The CEO of the Thai franchise, Nadim Salhani, said:
"It's absolutely ridiculous. We're not allowed to use black to promote our doughnuts? I don't get it. What's the big fuss? What if the product was white and I painted someone white, would that be racist?"
Sales of the charcoal donuts have increased about 50% since the campaign was launched.
Other racially suspect products from Thailand include Black Man mops and cleaning products.