Racist fliers found at the University of Michigan on Monday called on Euro-Americans to "BE WHITE" and advised white women to not date black men.
One flier titled "Why White Women Shouldn't Date Black Men" listed points such as "He's much more likely to abuse you" and "Your kids probably wouldn't be smart."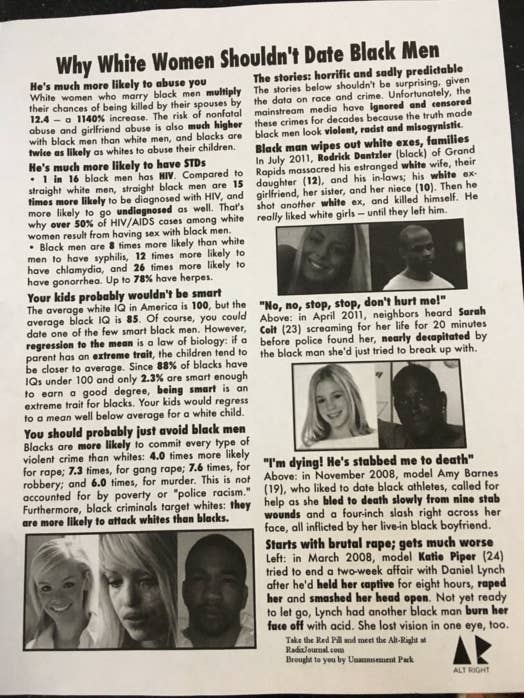 The other flier demanded "Euro-Americans" to stop "apologizing, living in fear, denying your heritage." It also called on them to "BE WHITE."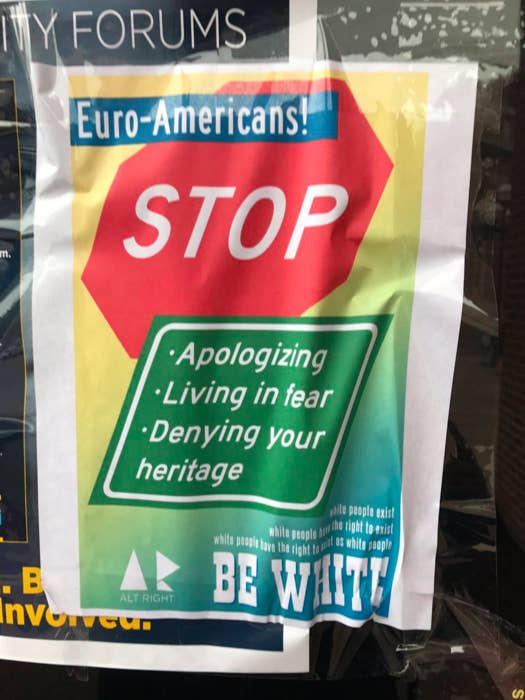 A third "Alt Right" flier circulating on campus claimed "race differences in intelligence," citing the work of researchers such as late UC Berkeley professor Arthur Jensen, who controversially suggested that genetic differences in race could explain the gap in intelligence-test scores between black and white students.
University officials released a statement Monday, saying the fliers "espouse a racist point of view" and were "inconsistent" with the school's values.
In March, the university refused to remove #StopIslam graffiti on campus, saying it did not constitute hateful or threatening speech.