A mural depicting Donald Trump and Vladimir Putin kissing spread across social media Friday, bringing worldwide attention to a BBQ restaurant in Lithuania responsible for the political masterpiece.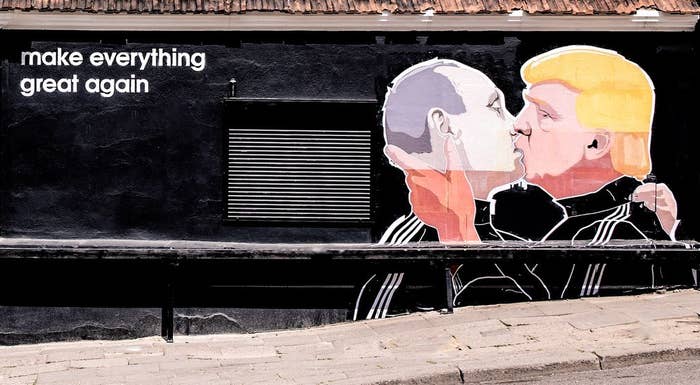 "We always believed that the small libertarian bbq joint situated on the NATO border with Russia will go viral one day," Keulė Rūkė, the restaurant, said in a Facebook post. The photo has been shared by hundreds of people since it was uploaded Thursday.
"The idea was to show two conservative leaders with huge egos finding comfort in each other," Dominykas Čečkauskas, co-owner of Keulė Rūkė BBQ shack in Vilnius, told BuzzFeed News.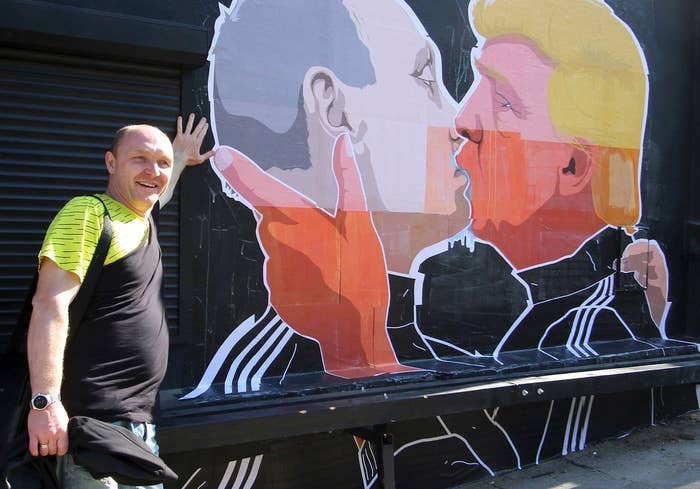 "The point of the artwork is to show the creators' libertarian ironic attitude towards what's happening in the world right now," Čečkauskas said.
The presumptive Republican presidential nominee and the Russian president have expressed mutual admiration for each other, with Putin endorsing Trump, who he described as "a really brilliant and talented person," for president. Trump has indicated that he would get along well with Putin who he's "always had a good feeling about."
The mural is an interpretation of the famous 1979 photograph of the "Socialist Fraternal Kiss" between Soviet President Leonid Brezhnev and East German communist leader Erich Honecker, which was graffitied on the Berlin Wall.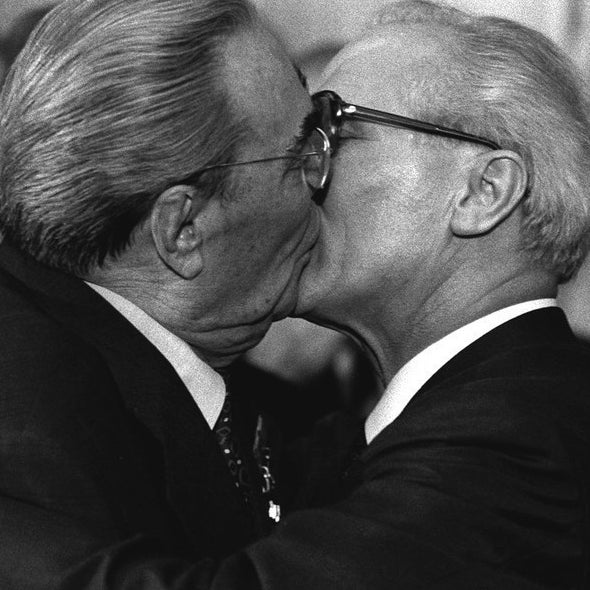 Čečkauskas said he and graphic designer, Mindaugas Bonanu "made everything great again with this provocative street art project."
Bonanu told BuzzFeed News that he did not expect his artwork to go so viral. He said that Čečkauskas loved Trump and "so the other best character for this narcissistic person was Vladimir Putin."
"We thought that they are best match to each other," he said.
"The artists are predicting that if Russia and the USA would ever make out, it would happen in the Baltic states...with tongues or with tanks," Čečkauskas said.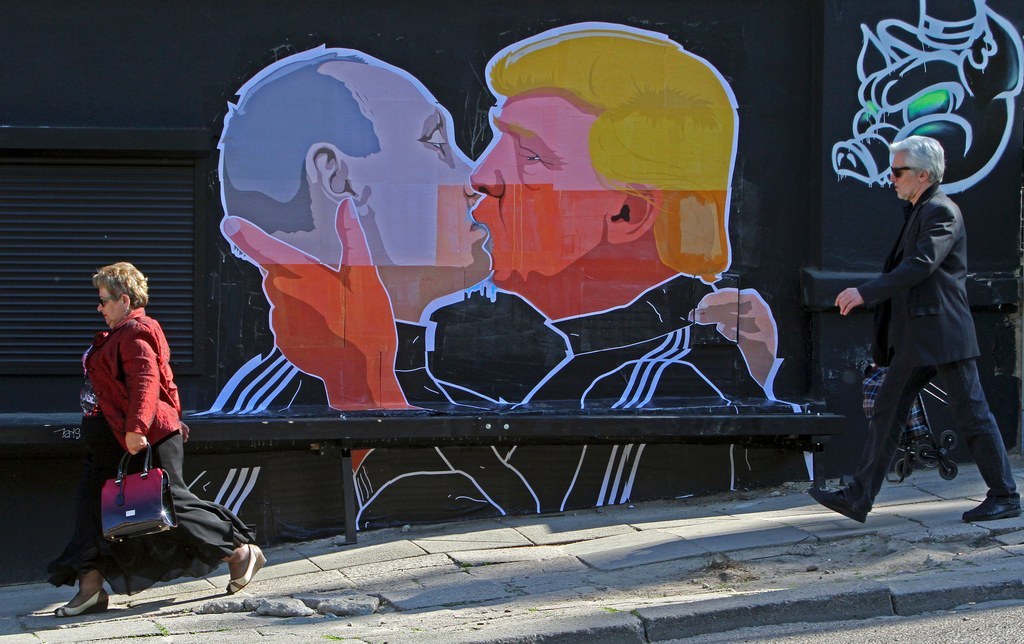 People have been using the mural as a backdrop for their own kissing photos.
The mayor of Vilnius, Remigijus Šimašius, also posed against the mural, saying he supported the idea of the graffiti in a statement to BuzzFeed News.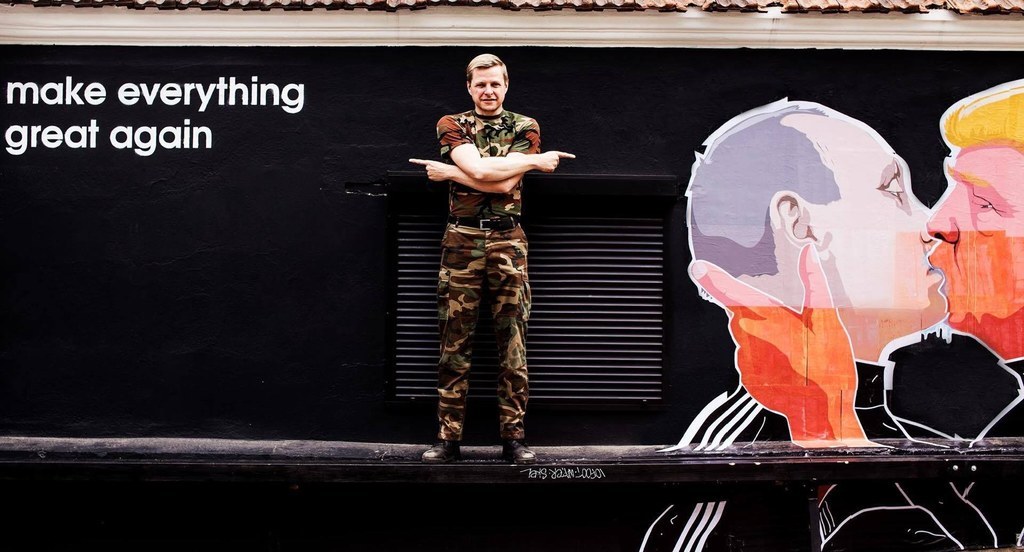 Šimašius ordered that the graffiti would not be removed from the wall, saying, "There is no censorship in our city. That's why I support the idea of making this graffiti. It shows that Vilnius is the city of freedom, love and beauty."
Čečkauskas said that the restaurant, which he credited with starting the southern BBQ movement in Lithuania, was "constantly doing rather radical statements" including posting this picture after the Paris attacks which showed ripped Bible pages with BBQ sauce "to encourage people to stop praying for Paris because religion caused those attacks and enjoy good food and each other."
While most of their projects "go viral in Lithuania" this is the first time they've received international success, Čečkauskas said.