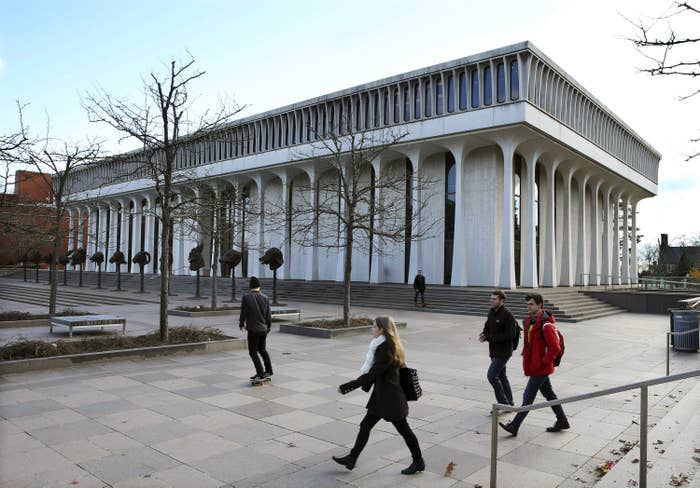 Princeton University in New Jersey announced Saturday that it will drop former US president Woodrow Wilson's name from its School of Public and International Affairs and Wilson College because of his racist views and segregationist policies.
The university's board of trustees voted to change the names Friday, after the trustees concluded that Wilson's "racist thinking and policies make him an inappropriate namesake for a school or college whose scholars, students, and alumni must stand firmly against racism in all its forms."
The Woodrow Wilson School of Public and International Affairs will now be known as the Princeton School of Public and International Affairs, and Wilson College will be renamed as First College.

The board had previously considered whether to remove Wilson's name in 2015 after student activists occupied Princeton President Christopher L. Eisgruber's office and demanded the removal of Wilson's name because of his segregationist policies.
The board and a special committee appointed to review Wilson's legacy at Princeton at the time decided to leave Wilson's name on the school and the college in 2016.
However, the board reconsidered its decision in June in light of the killings of several Black men and women, including George Floyd, Breonna Taylor, Ahmaud Arbery, and Rayshard Brooks, Eisgruber said in a statement.
"Wison's racism was significant and consequential even by the standards of his own time," Eisgruber said.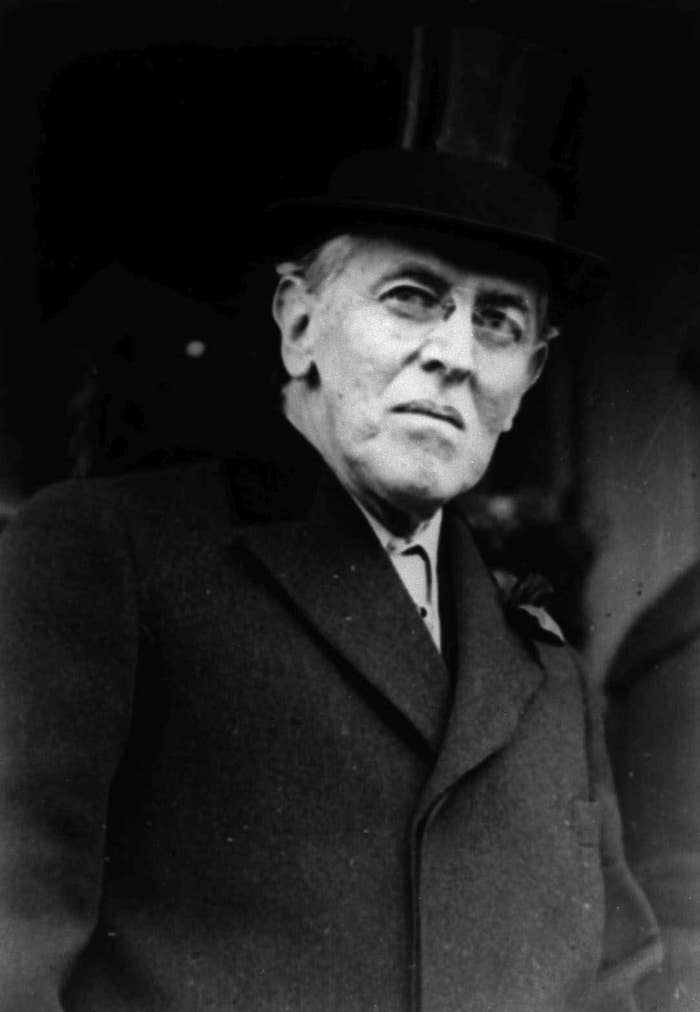 During Wilson's tenure as president from 1913 to 1921, the practice of racial segregation was widespread in federal offices, the Atlantic reported in a 2015 story about Princeton and Wilson's racist legacy. In 1914, Wilson threw civil rights leader William Monroe Trotter out of the Oval Office.

"[Wilson] segregated the federal civil service after it had been racially integrated for decades, thereby taking America backward in its pursuit of justice," Eisgruber said. "He not only acquiesced in but added to the persistent practice of racism in this country, a practice that continues to do harm today."
Princeton's board of trustees said they voted to drop Wilson's name "while continuing to recognize and respect" his "exceptional achievements."
"During his time on the faculty and as a transformative president, Wilson improved Princeton as much as or more than any other individual in the University's long history," the board said its statement.