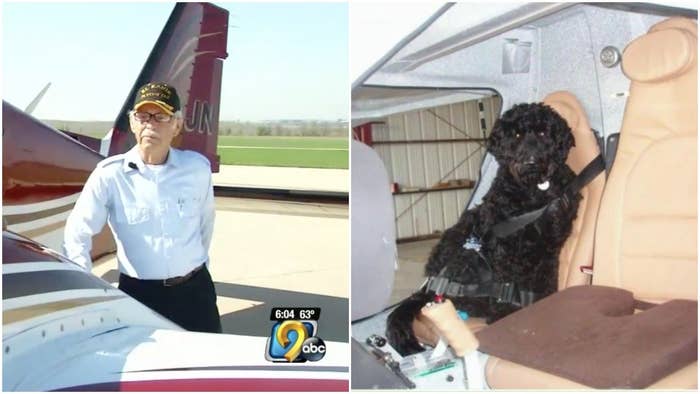 Federal investigators believe that a small plane crash in 2017 that killed a pilot was likely caused by the pilot's decision to fly with his large dog in the two-seat plane.
The 90-year-old pilot, Jerry Naylor, was flying a light sport airplane with his dog sitting in the right passenger seat when the plane crashed in a cornfield while landing at a Monticello, Iowa, airport. Naylor died in the in July 2017 crash, and his dog survived.
In a report released on Monday, the National Transportation Safety Board (NTSB) determined that the probable cause of the accident was Naylor's decision "to fly with his large dog" — which weighed about 70 to 75 pounds — and the dog's likely contact with the flight controls during the landing, which caused Naylor to lose control of the plane.
After the crash, a witness saw Naylor's dog running out of the cornfield after the crash. First responders were able to catch the dog, and it was treated for minor injuries.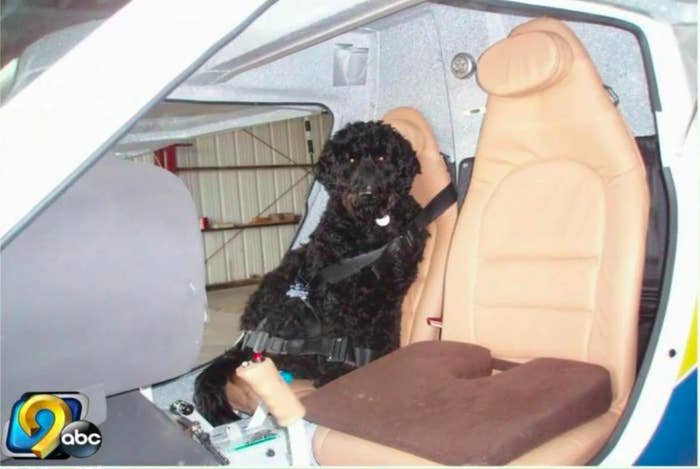 Naylor's son, David Naylor, told investigators that his dad loved to fly with his dog — a female labradoodle.
David said that the dog had behaved very well during previous flights. On a couple of occasions, the dog had moved her paws to his father's lap when the airplane neared an aerodynamic stall — which is when the plane stalls after a steep climb — David told investigators.
David said his father did not have any medical concerns and that he routinely flew the light sport airplane with his dog.
The NTSB report said that there were no mechanical failures that could have caused the crash and that the plane was in a good working condition.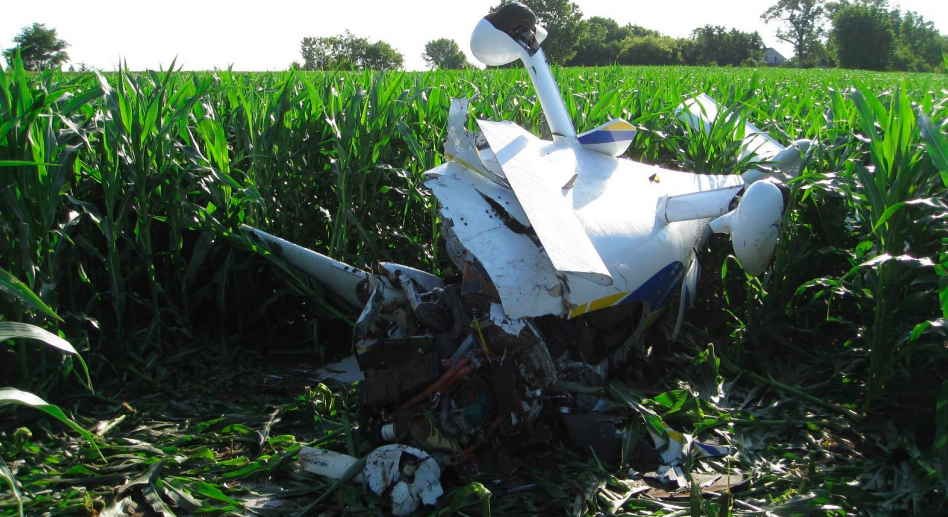 Naylor died of multiple blunt-force injuries, according to an autopsy report. He did not have alcohol or drugs in his system, the report said.