BELLEFONTE, Pennsylvania — "I think we are fucked. Like beyond fucked," Daniel Casey, a Beta Theta Pi fraternity brother at Penn State University, texted his girlfriend on Feb. 3.
Casey was referring to events that led to the Feb. 3 hospitalization of Timothy Piazza, a 19-year-old sophomore who sustained multiple traumatic injuries after falling down several times during an alcohol-fueled "bid acceptance night" Casey, the chapter's "pledge master," and his brothers had organized.

"I don't want to go to jail for this," Casey texted his girlfriend.

The next day, Piazza died.

Casey's texts were among dozens of messages presented by prosecutors at a preliminary hearing at Centre County Court in Bellefonte, Pennsylvania, on Monday.

Casey is one of 16 Beta Theta Pi brothers facing more than 850 counts in Piazza's death. He, along with Brendan Young Jr. — the chapter's president at the time of Piazza's death — is among the brothers facing more serious charges, including aggravated assault and involuntary manslaughter. Other brothers face charges ranging from reckless endangerment and hazing to furnishing alcohol to minors and tampering with or fabricating evidence.

The preliminary hearing — which began last month — will determine whether the fraternity brothers should be put on trial.

On the night of Feb. 2, Piazza suffered a series of falls after he was made to consume four to five drinks within a few minutes at a series of drinking stations, referred to as the "gauntlet," during the Beta Theta Pi pledging ceremony, according to evidence presented by the prosecutors.
Video surveillance taken from the fraternity that played during the hearing last month showed that between the falls, Piazza spent much of the night in pain on a couch, where some of the brothers tied him with a backpack, sat on his legs, dumped liquid on his face, threw shoes at his head, and struck him on his injured abdomen.

During Monday's hearing, prosecutors presented a series of text messages that they claimed showed the brothers compelled Piazza to drink an excessive amount of alcohol despite knowing the dangers of hazing and binge drinking. The messages were read out by State College Police Detective Dave Scicchitano, who was the prosecution's only witness for the hearing.

Prosecutors, led by Centre County District Attorney Stacy Parks Miller, said that the brothers waited 12 hours to call for medical help after Piazza first fell down a flight of steps, and then attempted to cover up their role in his death by deleting their online exchanges and clearing evidence of alcohol consumption at the fraternity house.

Their text messages and Google searches during and after the events surrounding Piazza's death also showed that the brothers knew the teen was in "grave danger," Tom Kline, the Piazza family's attorney, told BuzzFeed News on Monday.

"The evidence all points to their consciously and knowingly disregarding the fact that another human was in grave danger," Kline said.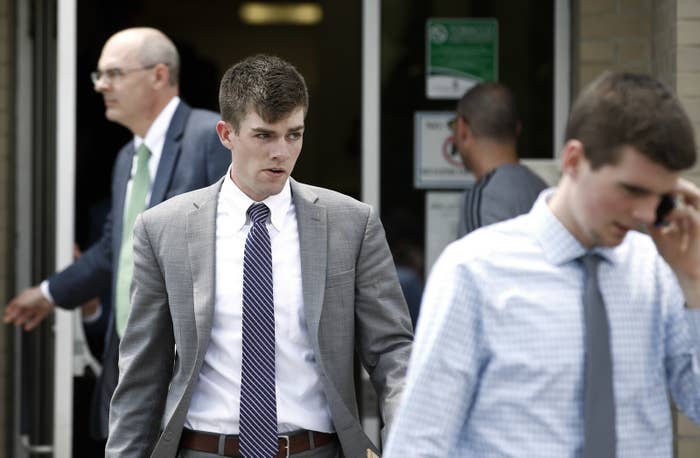 "I don't think you fully comprehend the situation," Young told his girlfriend after Piazza was taken away by an ambulance on the morning of Feb. 3. "He looked fucking dead."

"At the end of the day, I'm accountable for it all," Young said in the text messages. "I'll be the one going to court, paying for an attorney, and maybe put in jail."

Young also acknowledged in text messages that the brothers could be sued for "giving [Piazza] alcohol that contributed to his death."
"Also the guys taking care of him didn't call an ambulance right away so they could get into trouble for negligence," he added.

A day after Piazza died, Young texted another member of the fraternity, saying the chances that the university would shut down the chapter were "very high."

"I just hope none of us get into any lawsuits," Young said. Beta Theta Pi has since been banned from returning to the Penn State campus.
In texts to his girlfriend, Casey also expressed concern about going to jail because "hazing is a huge thing."
"Drink hazing can send me to jail for organizing the obstacle course," he said, referring to one of the activities during the bid acceptance night. His girlfriend then told him to "make sure no one says anything" about the obstacle course to people outside the fraternity, according to text messages read out in court.

"Don't worry, it's all staying in the house. Like only the brothers know," Casey reassured her.
According to Scicchitano, Casey's Google searches on the day Piazza died included "how to delete a group on Facebook," "dead Beta pledge Pennsylvania State University," and "how would nine drinks in an hour affect a 200-pound guy."

Another message exchange between two Beta Theta Pi members on Feb. 3 suggested the brothers knew they were in trouble for hazing Piazza, Scicchitano testified.

"It's not the fact that he drank," Gary DiBielo, who is charged with aggravated assault and involuntary manslaughter, among other counts, texted another brother, Greg Rizzo. "He drank because we hazed him too. Main word being hazed."

Braxton Becker, a defendant who faces one count of tampering with physical evidence, texted another brother on the day Piazza died: "It's awful Jeff. We got sloppy. Nugget for the last few days was saying we shouldn't get the kids this fucked up on the first night but no one listened."
Scicchitano testified that the fraternity spent around $2,000 on alcohol in the days leading up to the Feb. 2 bid acceptance night, although most of the brothers knew that 12 of the 14 students in Piazza's pledge class were underage.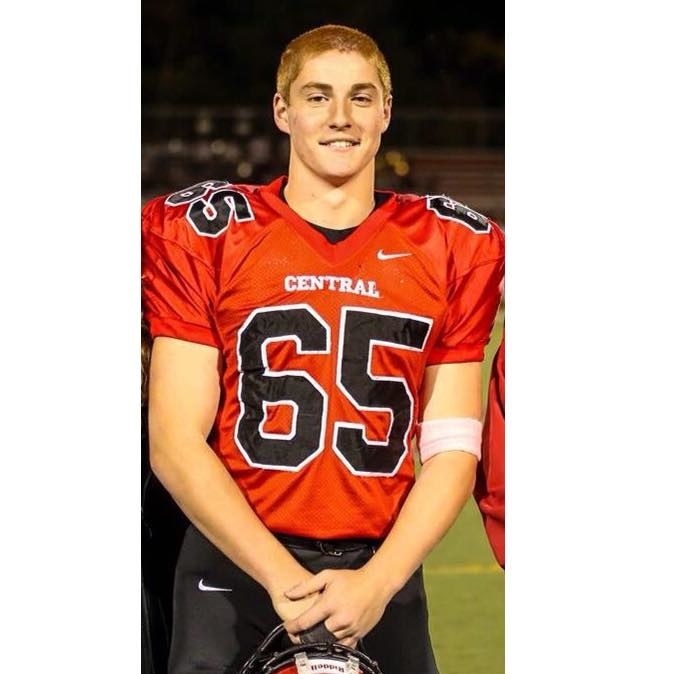 Two of the 16 attorneys representing the defendants questioned Schicchitano in cross-examination Monday, including Young's lawyer, Frank Fina, who pointed out that his client had not physically forced or threatened Piazza into drinking. Piazza, Fina argued, had consumed alcohol of his own free will.

However, Parks Miller, the district attorney, pointed out that under Pennsylvania state law, the act of hazing is considered "to be forced, irrespective of willingness" of the participants.
The remaining 14 defense attorneys will get an opportunity to cross-examine Schicchitano when the hearing resumes Tuesday morning, after which the judge will rule on how the case will move forward.

Parks Miller told BuzzFeed News on Monday that she was "hopeful" the judge would determine that the brothers should face trial. But she added that he could decide to dismiss some or all charges against some of the defendants.
Kline, the Piazzas' lawyer, told BuzzFeed News that it was "highly likely that all of the defendants will be held over on all or most of the charges."
Noting that the family's "grief and anguish" was evident in the courtroom, Kline said he believes the case will become a "rallying point for those like the Piazzas who are determined to fix what is drastically wrong on American university campuses and, in particular, fraternity life."

"The grotesque nature of the acts and the fact that is all on videotape serves as a stark reminder to those who want to believe that what's going on in universities is benign," Kline said. "This was a horror, what occurred in the events that led to Tim Piazza's death."