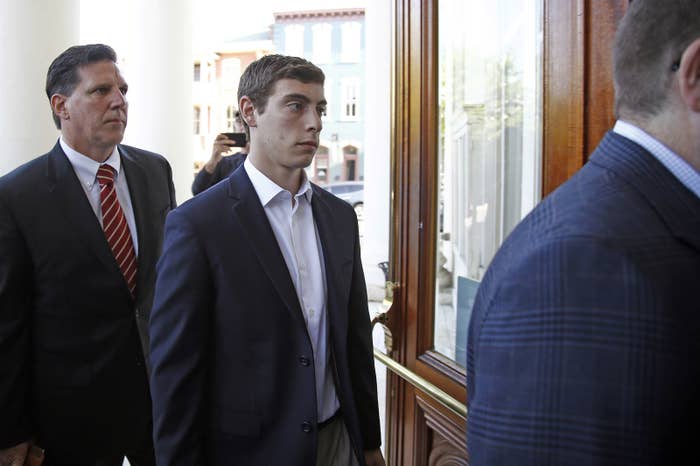 BELLEFONTE, Pennsylvania — "This was an extraordinarily difficult day for the Piazzas," Thomas Kline, an attorney for the parents of 19-year-old Timothy Piazza, told reporters Tuesday, after an emotionally charged preliminary hearing for 15 members of Penn State University's Beta Theta Pi fraternity charged in Piazza's hazing death.

Piazza's parents' anguish was apparent as they sat through a second consecutive day of the hearing in Centre County Court, while multiple lawyers attempted to defend the fraternity members' actions on the night of Feb. 2. It was that night, during a Beta Theta Pi pledging ceremony, that Piazza suffered a series of falls after being made to consume excessive alcohol, leading to his death.

The fraternity brothers waited 12 hours before calling for medical help, as Piazza staggered, fell, and became unconscious at different points through the night, prosecutors said. He died of multiple traumatic injuries sustained during falls resulting from "severe ethanol inebriation," according to the coroner's report.

Together the 15 men who appeared in court Tuesday, along with the Alpha Upsilon chapter of the fraternity, face more than 850 charges in Piazza's death, with some accused of involuntary manslaughter and aggravated assault and others charged with tampering with evidence, furnishing alcohol to minors, and reckless endangerment. Two other defendants waived the preliminary hearing.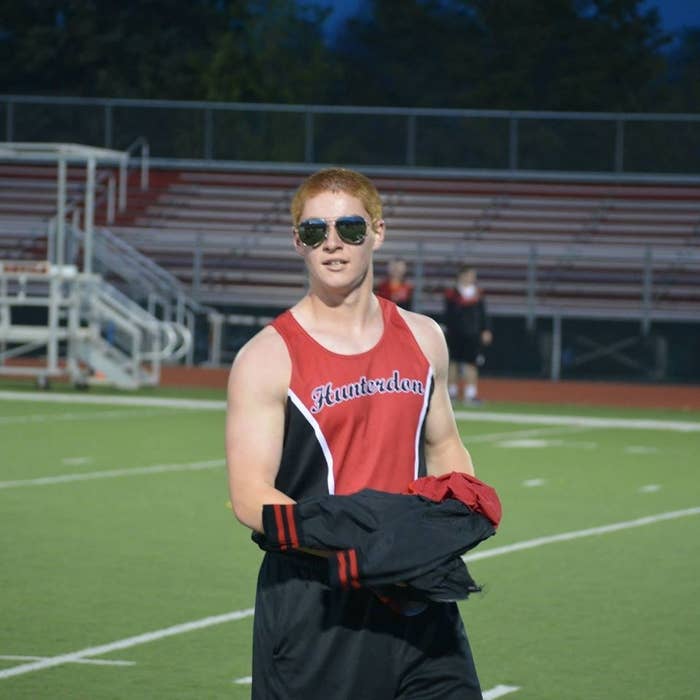 The hearing began last month when Centre County District Attorney Stacy Parks Miller used edited video footage from inside the fraternity house and the testimony of State College Police Detective Dave Scicchitano to argue that the brothers compelled Piazza to drink excessive alcohol despite knowing the dangers of hazing, and then attempted to cover up their role in his death by deleting their online exchanges.

The hearing resumed Monday and continued Tuesday as multiple defense lawyers grilled Scicchitano about his testimony, and about their respective clients' individual involvement in the hazing event that led to Piazza's death.

Over the course of the two dramatic days — marked by clashes between Parks Miller and several defense attorneys — only six lawyers were able to cross-examine Scicchitano. The judge has called for the hearing to resume again at a later date, and when it concludes the judge could decide which brothers go to trial.
Piazza's father, Jim Piazza, appeared visibly distressed during Tuesday's proceedings, holding his head in his hands. Some of the defense lawyers argued that his son "voluntarily" went to the pledging event and was not physically forced or threatened to drink alcohol.

Rocco Cipparone, an attorney for Beta Theta Pi brother Michael Bonatucci, brought up a text message Piazza received from one of the brothers before the Feb. 2 event. "Hello, pledge. Tonight starts your first of many nights in the Beta Theta Pi fraternity," the message read. "Get ready to get fucked up and get ready for a long semester."

Cipparone told BuzzFeed News that he interpreted the text message as "a call to action" suggesting that Piazza "clearly" knew the purpose of the pledging event was to get him drunk.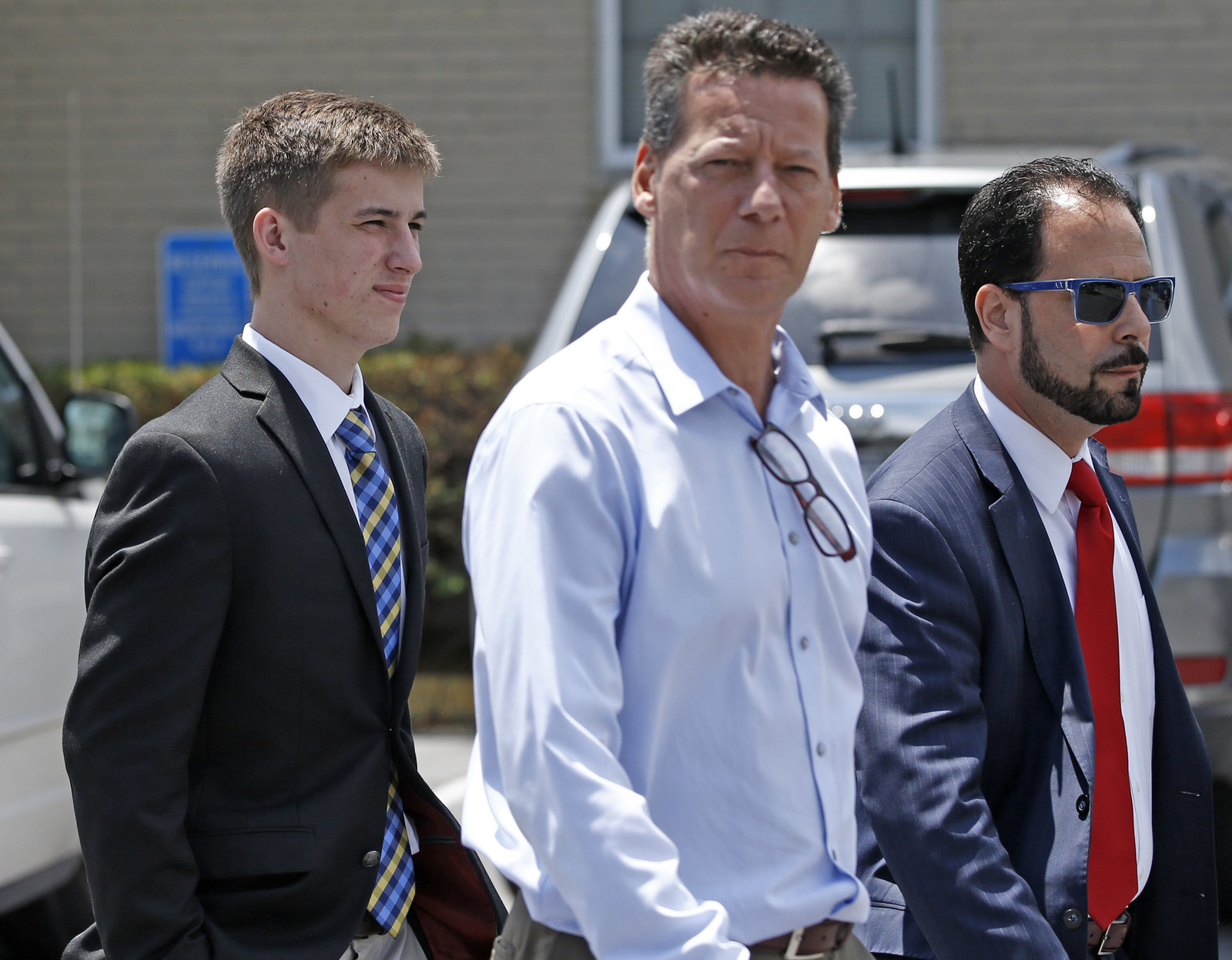 Tempers flared in the courtroom Tuesday afternoon as Parks Miller, apparently frustrated by some of the defense's objections, referred to the defense attorneys as "the peanut gallery," prompting some of the lawyers to call out for "sanctions" against her. At one point, Judge Allen Sinclair appeared to lose his temper as well, threatening to remove the attorneys as well as Parks Miller from the courtroom.

As the hearing continued, some of the defense lawyers argued that because no one else had died or been seriously injured in previous similar events, their clients' behavior did not amount to reckless endangerment.
Kline, the Piazzas' family attorney, told BuzzFeed News the argument that Piazza's drinking was voluntary was "patently absurd." He added later that the Piazzas were "upset and bitter" and "very sad" after the hearing.

"To see an almost normalization of hazing as an activity, which is suggested by the defense lawyers as something that's acceptable, that all flies in the face of the tragedy that happened to this family," Kline said.
Parks Miller accused the lawyers of victim-blaming because "they don't have a real defense." Under state law, she said, "you'll never see a defense that it is illegal to serve alcohol to a minor unless they consent to drink it. It's not a thing. You can't blame the victim under any circumstances."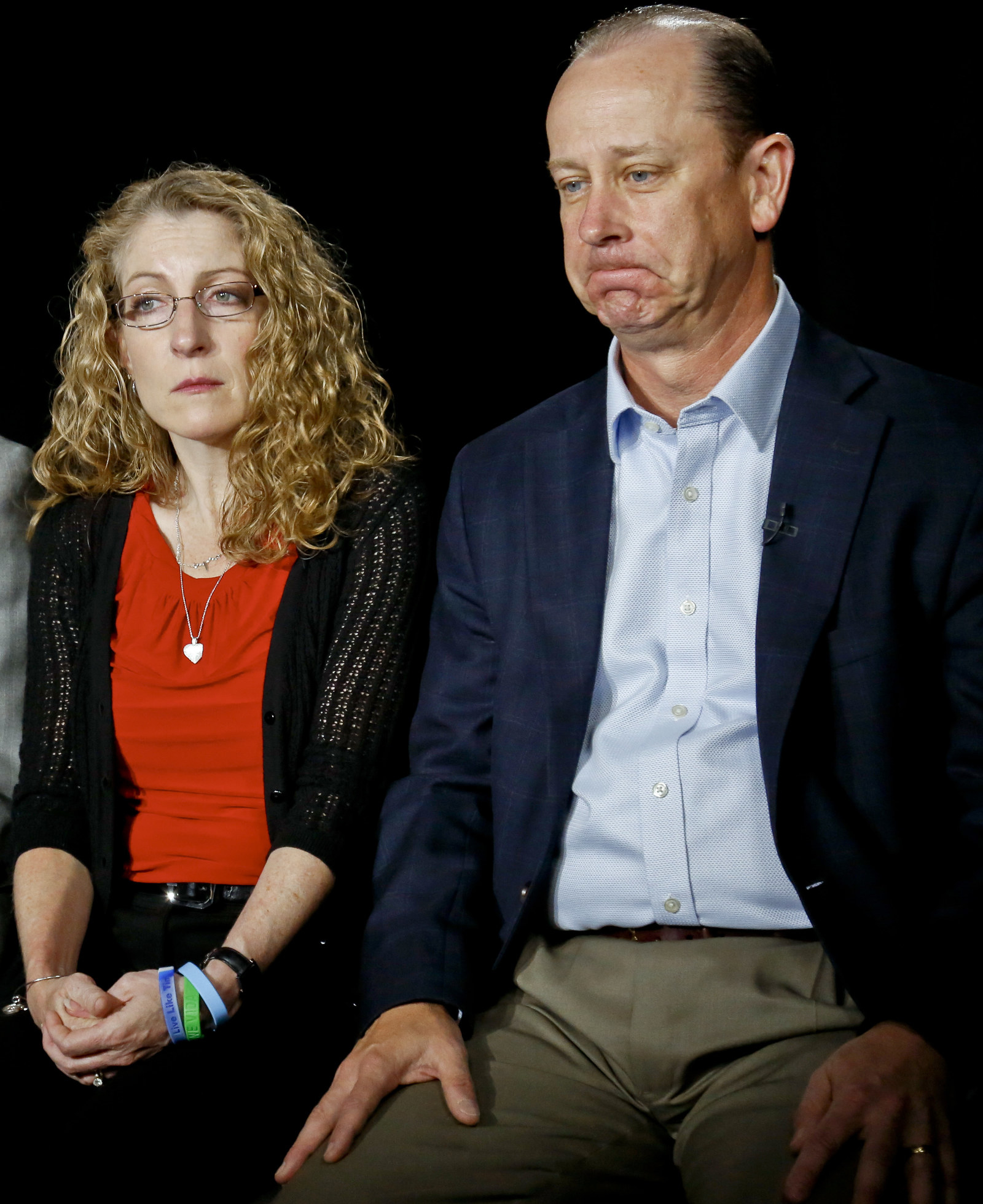 Another strategy pursued by some of the defense lawyers was to minimize their individual clients' participation in the "gauntlet" — a hazing event in which fraternity pledges were made to consume four to five drinks within a few minutes at a series of drinking stations — and the "social party" that followed.

In his cross-examination of Scicchitano, Cipparone got the detective to testify that his client, Bonatucci, left the fraternity house before Piazza's first fall down a flight of steps and did not return the rest of the night or the next morning, when the brothers eventually decided to call 911. Cipparone also pointed out that surveillance video from the frat house showed Bonatucci serving beer to just five pledges — none of whom were Piazza.
Cipparone told BuzzFeed News that the prosecution's arguments were "too much of a stretch, both of the law and the facts here" and said that the charges against his client, including aggravated assault and involuntary manslaughter, were a "huge overreach."

"For my client to be guilty of aggravated assault he's got to know his conduct is almost certain to bring about death," Cipparone said. "Now all he did, to the best of their evidence, was bring a case of beer from one room to another and hand out five beers to five people who were not Timothy Piazza. I don't know how anybody could conclude that that's conduct that's almost certain to bring about death."
Other lawyers made similar arguments in court, including claims that their respective clients had not witnessed or had knowledge of Piazza's falls, had not served him alcohol directly, or had participated only in the "gauntlet," and not the party that followed.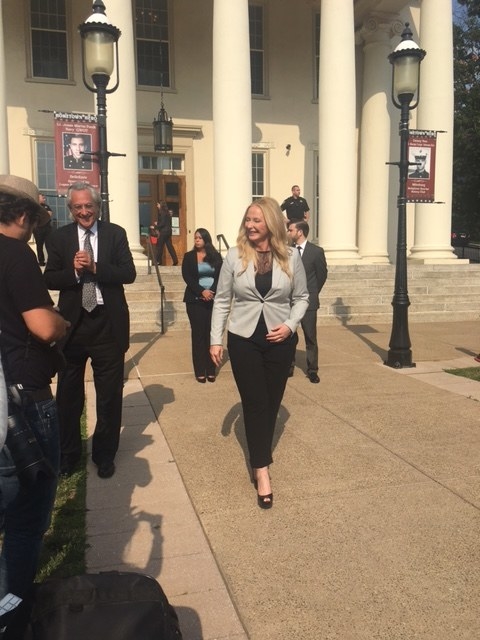 Speaking to reporters, Parks Miller dismissed these arguments as irrelevant to the "accomplice theory" she was presenting to the judge. Under Pennsylvania law, she said, if an individual aids, abets, or assists someone else in a crime, then that individual is guilty for the "whole crime."

Defendants who ran the different drinking stations during the "gauntlet" were part of a "whole chain," Parks Miller argued. They were "responsible for the consequences of the whole gauntlet because they aided and assisted in the gauntlet," she said.

"It's just like a bank robbery where the person who drives the car to the bank robbery and stays outside is responsible for the whole bank robbery and the person inside robbing the bank," she said. "You don't say, 'Well, they didn't go inside so they can't be held responsible.' But for them driving the robber there, the robbery wouldn't occur."
She also told reporters that she was "shocked at how upset" the lawyers got about her peanut gallery remark. "I didn't mean that actually to be insulting," she said.

And she noted that the fate of the case will be in the hands of the county's incoming district attorney, State College lawyer Bernie Cantorna, who defeated Parks Miller in her reelection bid this year.

"I am very heartbroken that I will not be prosecuting this case which means the world to me," Parks Miller told reporters Tuesday. Cantorna, she said, "can do what he wants" with the case.

"Hopefully the vision which we put into this case will be carried forward with the same vigor in which we started it," she said.