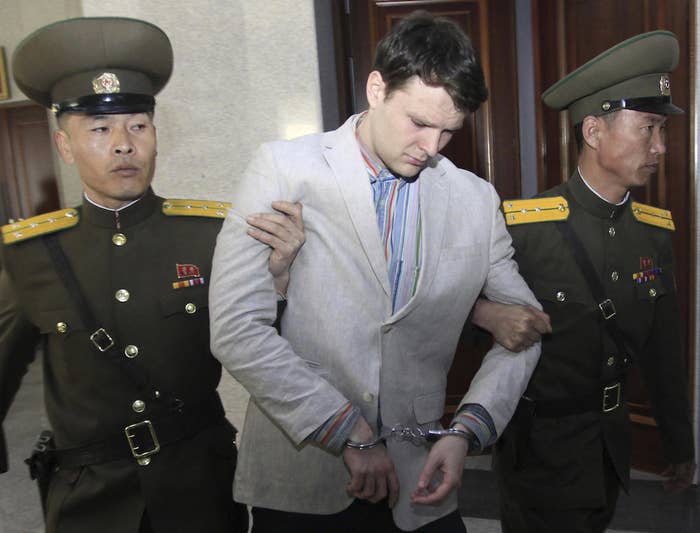 US doctors treating Otto Warmbier — the University of Virginia student who was in a coma following his release from North Korea — disputed the regime's reasons for the 22-year-old's condition.

North Korean officials told the US that Warmbier was in a coma after he contracted botulism and was given a sleeping pill.

However, doctors at the University of Cincinnati Medical Center who are treating Warmbier said Thursday that there was "no evidence" that he had "active botulism."
Botulism is a rare, serious illness contracted through contaminated food or an open wound, and can lead to breathing difficulties, muscle paralysis, and respiratory failure.

Warmbier has a severe neurological condition best described as "unresponsive wakefulness," Dr. Daniel Kanter, director of the Neurocritical Care Program at the University of Cincinnati, said at a news conference.

He has "severe injuries to all regions of the brain," Kanter said. The student also has "no consciousness awareness" at this time, doctors said.

North Korea released Warmbier Tuesday after he spent 17 months in detention for stealing a propaganda poster from a hotel during a tour of the secretive state last year. Warmbier was accused of committing a "hostile act" and sentenced to 15 years in prison with hard labor after a televised confession.
After Warmbier's plane landed in the US late Tuesday, he was taken in an ambulance to the University of Cincinnati Medical Center.

Doctors said Warmbier showed some "eye-opening and blinking" and no signs of understanding language or response to verbal cues, and that he had not "spoken or engaged in purposeful movements" since his arrival. He also had "profound weakness and contraction of the muscles in the arms and legs."

The medical team said they would not speculate on what caused Warmbier's extensive brain injury. But they said that such brain injuries usually occur after a cardio-pulmonary arrest in which the blood supply to the brain is inadequate, resulting in the death of brain tissue.

Doctors added that, based on Warmbier's scans from April 2016 that were sent by North Korea, the brain injury likely occurred in the preceding weeks. They also said they had no information about the care he received in North Korea.

Warmbier's prognosis will remain confidential, as requested by his family.
Warmbier's father, Fred Warmbier, has accused North Korea of lying about the reasons for his son's coma.

At a news conference Thursday, Fred Warmbier — who wore the jacket his son was wearing when he gave his forced confession — said that the family refused to believe North Korea's explanation for Otto's coma.
It was only a week ago that the family was informed of the North Korean government's claims that Otto was "in a coma for almost all" of the 17 months he was imprisoned, Fred Warmbier said.

"Even if you believe their explanation of botulism and a sleeping pill causing the coma — and we don't — there is no excuse for any civilized nation to have kept his condition secret and denied him top-notch medical care for so long," Fred Warmbier said.
He also called North Korea a "pariah regime," "brutal," and "terroristic."

"We don't believe anything they say," he said.
The family, Fred Warmbier added, had "few answers" about what transpired in North Korea, and he recalled how he felt "disbelief" upon getting the call that Otto was in a coma in North Korea.
"Couldn't sit down. I don't know what being in shock is, but I'm pretty sure I was," he said. "We've been brutalized for the last 18 months with misinformation, no information."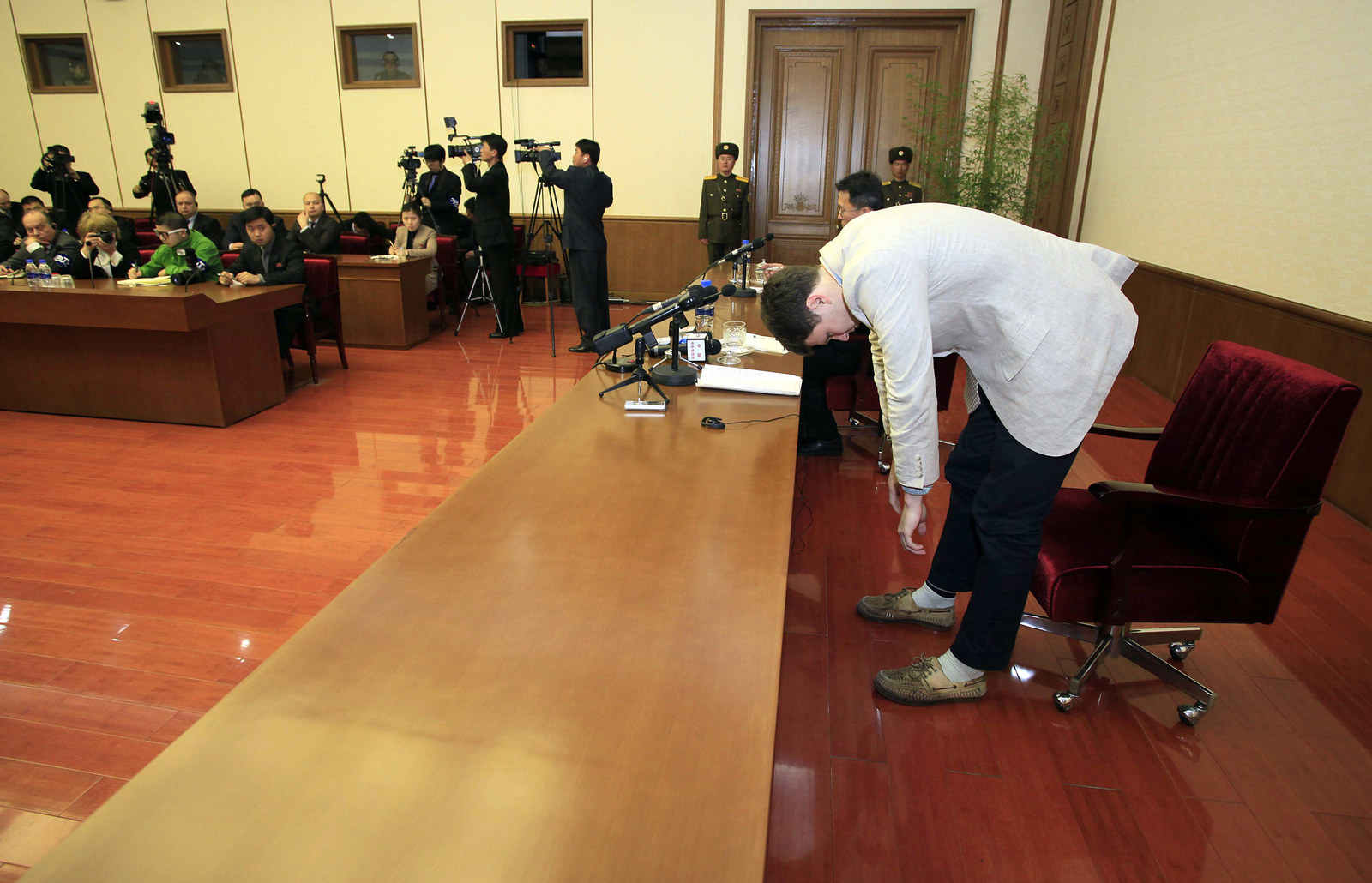 "There's no excuse for the way the North Koreans treated our son and no excuse for the way they have treated so many others," he said. "I call on them to release the other Americans being held. No other family should have to endure what the Warmbiers have."

Fred Warmbier also thanked President Trump for his government's efforts in securing Otto's release, and appeared to criticize Obama's administration for not doing enough to help them.

"Do I think the past administration could have done more? I think the results speak for themselves," he said.

He said Trump called him and his wife Cindy Warmbier Wednesday night to find out how they were doing and to ask about Otto.
"It was a really nice conversation," Fred Warmbier said.

North Korea on Thursday said it released Otto Warmbier on "humanitarian grounds," but did not provide any other details about his medical condition or the negotiations of his release, the New York Times reported.
Fred Warmbier blamed North Korea for taking his son "hostage" as he was trying to leave the country. He said the regime "lured Americans" to travel there via tour groups run out of China with false claims of it being a safe place. The Warmbier family on Thursday released a video of Otto in North Korea, laughing and playing in the snow with his tour group.

"Otto's a young, thrill-seeking, great kid who was going to be in that part of the world for a college experience," Fred Warmbier said. "[North Koreans] lure Americans, and then they take them hostage and then they do things to them, and that's what happened to my son."

Fred Warmbier also said that Dennis Rodman — who traveled to North Korea on the same day that Otto was released — "had nothing to do with Otto."

"It's a diversion, I'm sure," he said. "This is all planned."