Former senior White House aide Omarosa Manigault Newman claimed Tuesday that President Donald Trump knew about Hillary Clinton's hacked campaign emails before WikiLeaks publicly released them during the 2016 presidential campaign.

Russian actors provided WikiLeaks with hacked emails from the Democratic National Committee and Clinton's then-campaign chair, John Podesta, in an attempt to damage Clinton's presidential run and help Trump win the election, according to US intelligence. The emails are at the center of special counsel Robert Meuller's probe into whether the Trump campaign colluded with the Russians to influence the 2016 elections.
MSNBC's Katy Tur on Tuesday asked Manigault Newman if Trump knew about the hacked emails before WikiLeaks released them.
"Absolutely," said the former Trump aide, who is currently promoting her new book Unhinged and has been releasing secretly taped recordings of her interactions in the White House.
"He knew what was coming out before WikiLeaks released them?" Tur pressed.

"Yes," Manigault Newman replied.
She did not provide evidence to support the claim, saying only, "I will say that there is a lot of corruption that went on in the campaign and the White House and I am going to blow the whistle on all of it."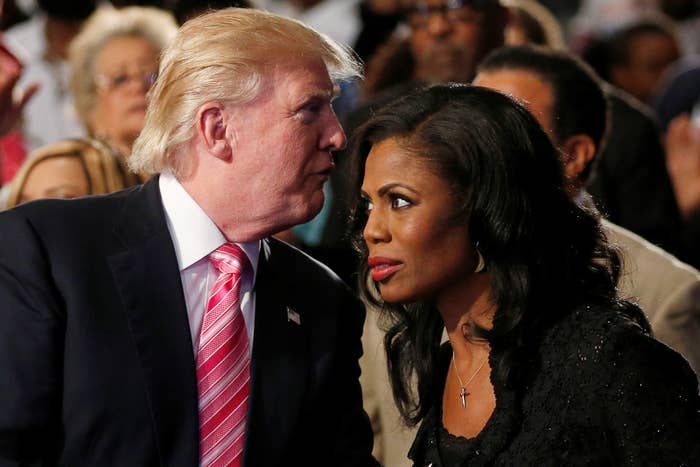 Manigault Newman also said that Mueller had interviewed her as part of his ongoing probe into Russian interference in the 2016 elections, but declined to go into detail about the nature of the interview.
Recalling Trump's behavior with women during her time in the White House, Manigault Newman said that she was concerned when the president and his chief of staff John Kelly "attacked" two black women — the widow of a soldier who died in Niger and Florida Rep. Frederica Wilson.
During a condolence call in 2017, Trump reportedly told the widow, Myeshia Johnson, that her husband, Sgt. La David Johnson, "knew what he was signing up for." Trump denied this, and Kelly subsequently backed the president.
"They were tag-teaming by attacking these African American women," Manigault Newman said. "Who in their right mind would attack a woman who just lost her husband on the front line of serving for this country? That's exactly it. He is not in his right mind; he is mentally impaired and unfit to serve as president," she said.

Manigault Newman also said that Trump would "grab women and kiss them unsolicited anytime, any day. "
While saying she would not characterize anything she witnessed or experienced in the White House as a "#MeToo moment," Manigault Newman referred to Tur's book in which Tur claimed that Trump forcibly kissed her.
"He did that very often with women anytime he wanted," Manigault Newman said. "He's very physical. He would grab women and kiss them unsolicited, anytime, any day."