Oklahoma Gov. Mary Fallin granted a 37-day stay of execution to Richard Glossip who was set to be executed today for planning the 1997 murder of his former boss, Barry Van Treese — the owner of a motel Glossip worked at.
Fallin said the stay was to address legal questions raised today about Oklahoma's execution protocols. She said the stay would allow time for the Department of Corrections to determine whether a lethal injection drug — potassium acetate — to be used in the state's three-drug protocol is compliant with the state's execution procedures.
"Last minute questions were raised today about Oklahoma's execution protocol and the chemicals used for lethal injection," Fallin said in a statement. "After consulting with the attorney general and the Department of Corrections, I have issued a 37 day stay of execution while the state addresses those questions and ensures it is complying fully with the protocols approved by federal courts."
Glossip's new execution date is set for Friday, Nov. 6.
At issue in Fallin's stay is not the sedative, midazolam, that was the issue before the U.S. Supreme Court this year. Instead, it deals with the third drug in the protocol — the drug that kills. In three-drug protocols, the first drug sedates the inmate, the second drug paralyzes them, and the third drug stops their heart.
States that still use three-drug protocols use potassium chloride as the third drug, which is what Oklahoma's protocol calls for. For reasons currently unknown, Oklahoma only obtained a different drug: Potassium acetate.
The DOC director, Robert Patton, said "we don't know" if the wrong drug was obtained by accident or not. Patton told reporters that the DOC had requested for a stay from Fallin to answer questions about the drug's protocol.
In Oklahoma's previous execution, which lasted more than 40 minutes with the inmate writhing on the gurney, execution personnel complained that the state had procured the wrong size needles.
An attorney representing Glossip told BuzzFeed News that Fallin's stay is how they were informed about the issue.
"Today, with literally moments to spare, Oklahoma realized that it wasn't capable of competently executing Richard Glossip," attorney Dale Baich said in a statement.
"Today's hastily abandoned plans show what happens when states carry out executions in secrecy with unqualified execution team members and no public oversight. Oklahoma has had months to prepare for this execution, and today's events only highlight how more transparency and public oversight in executions is sorely needed."
Oklahoma's Attorney General Scott Pruitt's office was also unhappy with the Department of Corrections, and said he was only informed of the drug issue right before the execution was set to begin.
"The attorney general advised the Department of Corrections and the governor that the litigated protocol, which had been upheld by the U.S. Supreme Court, had to be followed," spokesperson Aaron Cooper said in a statement. "It is unclear why, and extremely frustrating to the attorney general, that the Department of Corrections did not have the right drugs to carry out the execution."
Fallin's order came nearly an hour after the Supreme Court refused to grant a stay of execution for Glossip.
Justin Sneed, a maintenance worker at the motel, confessed to killing Van Treese, but under police interrogation said that Glossip offered him money to carry out the murder. In exchange for testifying against Glossip, Sneed is serving life in prison, while Glossip was sentenced to death for his role as the mastermind of the murder.
Glossip's lawyers had appealed to the Supreme Court Tuesday to stop his execution to review an Oklahoma court's decision not to grant Glossip a hearing based on "new evidence" of his innocence, including two witness accounts that said Sneed lied about Glossip's involvement in the murder.
In its response to Glossip's petition, Oklahoma described the witnesses' accounts as "suspect" and lacking credibility, and urged the Supreme Court to deny the stay of execution.
The Oklahoma Court of Criminal Appeals on Monday refused to grant a further stay of execution to Glossip after reviewing the new evidence that his lawyers claimed proved his innocence. The state's highest court had granted Glossip a two-week reprieve on Sept. 16, hours before he was scheduled to be executed.
In its 3-2 ruling, the court said that Glossip's "new" evidence "merely expands on theories" that have been previously raised in his appeals and did not warrant an evidentiary hearing or a further stay of execution.
In his dissent, Judge Smith wrote he would have granted a 60-day stay for an evidentiary hearing to give Glossip the chance to prove his allegations that Sneed has recanted his original testimony.
"...the State has no interest in executing an actually innocent man," Smith wrote.
On Tuesday, several anti-death penalty advocates, including members of MoveOn.org, demonstrated outside the U.S. Supreme Court to demand a stay of execution.
Gov. Mary Fallin has repeatedly denied Glossip a 60-day reprieve as requested by his lawyers, saying in her statement, "Over and over again, courts have rejected his arguments and the information he has presented to support them. If a state or federal court grants Glossip a new trial or decides to delay his execution, I will respect that decision. If that does not happen, his execution will go forward on September 30."
On Wednesday, Fallin received a letter on behalf of Pope Francis, urging her to commute Glossip's death sentence. Fallin's spokesperson told BuzzFeed News that the governor does not have the authority to commute a sentence.
Glossip has maintained his innocence for nearly 17 years on death row.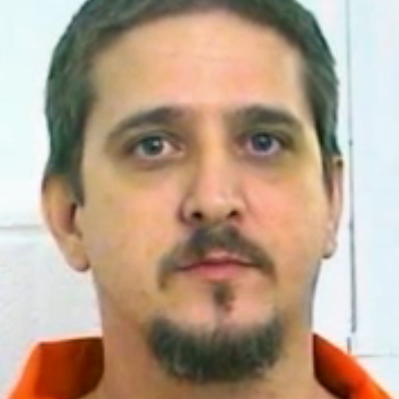 Glossip's attorneys have argued that he was convicted and sentenced based solely on Sneed's confession and testimony, both of which they say are unreliable. There was also no forensic or physical evidence tying Glossip to the murder.
According to Glossip's petition, two new witnesses have offered sworn affidavits that Sneed revealed to them that Glossip was not involved in the murder. His attorneys said they have evidence that points to how Sneed was a meth addict who frequently stole from cars and rooms at the motel in order to support his drug addiction.
Last year, Sneed's daughter wrote a letter to the Oklahoma Pardon and Parole Board requesting clemency for Glossip, stating that she "strongly believed is an innocent man sitting on death row" and that her father had talked to her about recanting his original testimony.
Another affidavit by an expert on police-induced false convictions states that the transcripts and tapes of Sneed's police interrogation showed the police used "personal and situational factors" to obtain false confessions from Sneed.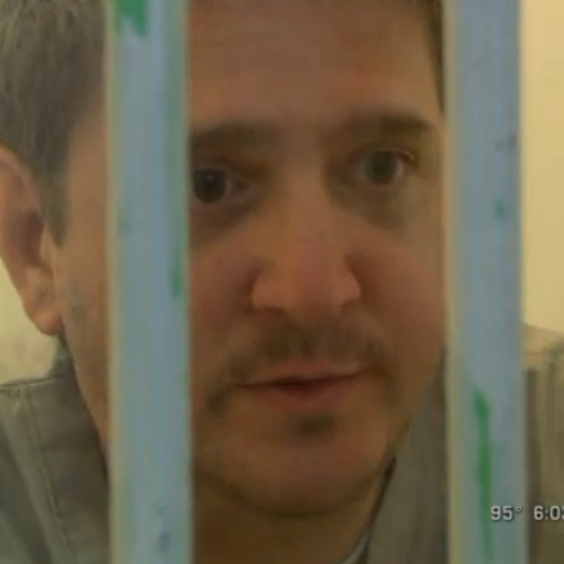 On an Aug 31. episode of Dr. Phil — dedicated almost entirely to Glossip's case — a visibly emotional Susan Sarandon publicly appealed to Fallin to stop his execution.
"I believe the evidence shows Richard deserves a chance for this information to finally be heard by people," the actress said.
Sister Helen Prejean, whom Sarandon portrayed in Dead Man Walking, told BuzzFeed News that she was Glossip's "spiritual adviser" and was "personally summoned by him."
"This guy is so innocent," Prejean said.
Nearly 300,000 people have signed petitions asking Fallin to stop the execution.
Among his other supporters are British billionaire Richard Branson, as well as Oklahoma Sen. Tom Coburn and the Innocence Project's Barry Scheck, who wrote a letter to Fallin asking her not to make "a deadly mistake."