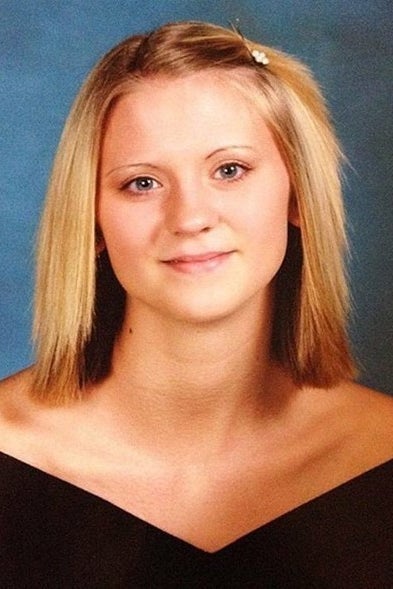 Quinton Verdell Tellis, a 27-year-old from Courtland, was indicted on capital murder charges in the burning death of 19-year-old Jessica Chambers, whose murder has gone unsolved since 2014, prosecutors announced Wednesday.
Panola County District Attorney John Champion said that Tellis was indicted by a special grand jury.
Chambers was burned alive in her car in her hometown of Courtland in December 2014.
The mystery of her brutal death, and her last words — "Eric did this to me" — sparked nationwide interest and led to unsuccessful attempts by many amateur online sleuths to solve the case.
"Jessica is at peace now," her father, Ben Chambers, said at the news conference. He said their daughter had never mentioned Tellis's name.
Tellis and Chambers were introduced to each through friends in Courtland, Champion said. According to local media reports, they were in a relationship in the weeks leading to her death.
Tellis was a gang member but Chambers' death was not gang-related or drug-related, Champion said, adding that "we cannot get into motive at this point."
Tellis was first interviewed by investigators right after Chambers's death, but was not viewed as a prime suspect until recently. According to Champion, he acted alone and officials did not anticipate charging anyone else in Chambers' murder.
According to Champion, the breakthrough in the case came after investigators began to "analyze technological data" including cell phone records. "It wasn't until we received information from subpoenas and began analyzing information we obtained that certain things began falling in place," Champion said.
He also dismissed rumors that a substance had been poured down Chamber's throat during the crime.
Tellis, who has three prior felony convictions, is currently being held in Ouachita Parish Jail in Monroe, Louisiana, on charges related to the August stabbing death of a 34-year-old University of Louisiana Monroe exchange student, Mein Hsiao. Tellis has not been charged with murder in Hsiao's death but with unlawfully using her credit card and on possession of marijuana. However, he remains a suspect in her death.
Champion said it would be a while before Tellis would be sent to Mississippi while his case proceeds in Louisiana.