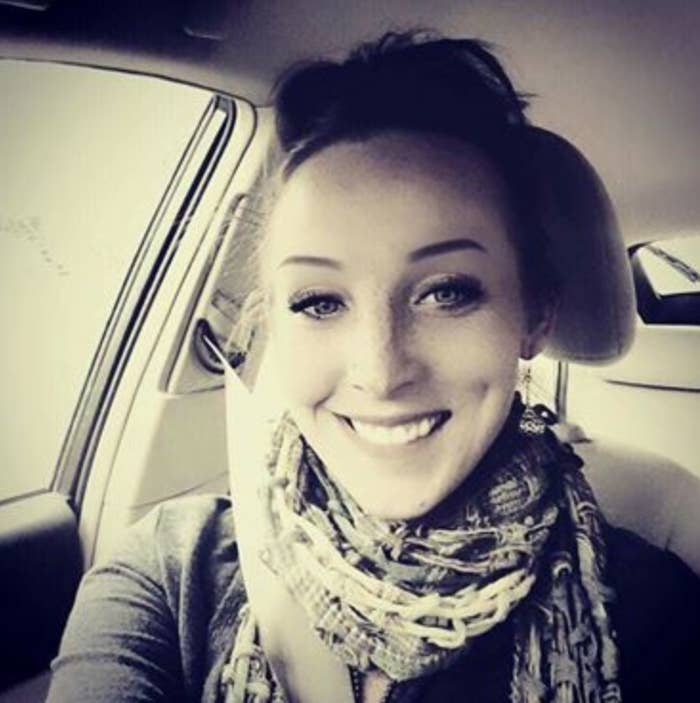 Kate O'Neill had never written an obituary. Then her youngest sister, Madelyn Ellen Linsenmeir, died on Sunday, Oct. 7.
O'Neill knew she had to write about how Maddie loved to sing, swim, and ski. She also knew that she needed to write about Maddie's addiction to opioids, which was a big part of her 30 years alive.
"One of the things Maddie and our family experienced was that there's so much shame around it, both for addicts and their families," O'Neill, who lives in Philadelphia, told BuzzFeed News on Wednesday.
"We wanted to put a face to this epidemic," she said.
Now, tens of thousands of people know Maddie's smiling face and her 12-year debilitating struggle with opioid addiction. Her obituary was widely shared on social media since it first appeared in two local Burlington newspapers on Sunday.
"This is the most honest and devastating obituary you will ever read about a person who died from opioid addiction," Pittsburgh radio host Lauren Ober said in a tweet that has been retweeted nearly 20,000 times.

White House adviser and President Trump's daughter Ivanka Trump shared the obituary on Twitter on Wednesday, praising Maddie's family for giving a "wake up call to all as we battle, together as a nation, opioid addiction; a crisis of epic proportions."
In her searingly honest obituary, O'Neill, 46, wrote about Maddie's beautiful singing voice, her humor, her love for skiing, and her resilience. But she also described her baby sister's brutal struggle with opioid addiction that began when 16-year-old Maddie tried OxyContin for the first time at a high school party.
"To some, Maddie was just a junkie — when they saw her addiction, they stopped seeing her," O'Neill wrote in the obituary. "And what a loss for them. Because Maddie was hilarious, and warm, and fearless, and resilient. She could and would talk to anyone, and when you were in her company you wanted to stay."
After Maddie's son, Ayden, was born in 2014, "Maddie tried harder and more relentlessly to stay sober than we have ever seen anyone try at anything," O'Neill wrote.
"Every afternoon in all kinds of weather, she would put him in a backpack and take him for a walk. She sang rather than spoke to him, filling his life with song. Like his mom, Ayden loves to swim; together they would spend hours in the lake or pool. And she so loved to snuggle him up, surrounding him with her love."

Maddie "transformed her life to mother him" and loved him more than anyone else in the world, O'Neill wrote. But she relapsed and eventually lost custody of her son, "a loss that was unbearable."
O'Neill described the last two years of Maddie's life as ones filled with "incredible darkness" as she struggled with her addiction.
"This darkness compounded on itself, as each unspeakable thing that happened to her and each horrible thing she did in the name of her disease exponentially increased her pain and shame," O'Neill wrote.
Her family believed — as they always did — that Maddie would overcome her disease when she spent 12 nearly sober days with them this summer during which she swam, watched Disney movies, and participated in family dinners.
"But her addiction stalked her and stole her once again," O'Neill wrote. "Though we would have paid any ransom to have her back, any price in the world, this disease would not let her go until she was gone."
Maddie died while she was in police custody in Massachusetts, O'Neill told BuzzFeed News. She did not die of an overdose, she said. Maddie had a staph infection as a result of IV drug use, but her family has yet to learn the exact cause of her death.
As the obituary began going viral, O'Neill realized that it was "bigger than Maddie."

"It's very easy to feel empathy for a beautiful, young, white woman carrying her son on her back," O'Neill said. "That's Maddie at her best, when she was sober and trying so hard to get clean."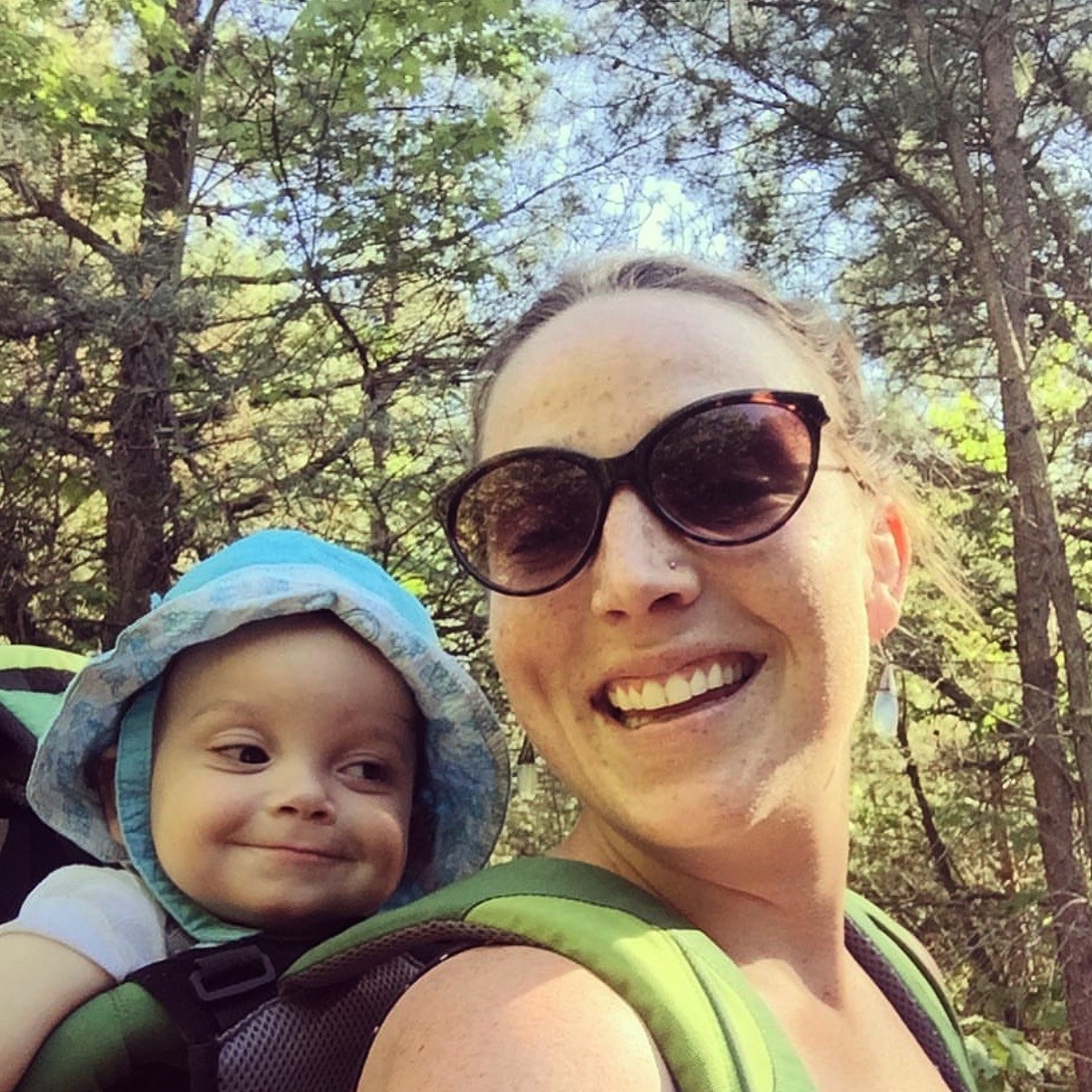 But O'Neill said she also wanted to show how the disease brings people to such lows, to darkness.
"I want people to feel empathy for the addict panhandling at the grocery store and for the addict passed out on the sidewalk with track marks on his arms," she said. "Because that's Maddie too."

O'Neill believes the obituary resonated with so many people because everyone knows someone who has been affected by the disease or has lost someone to addiction.

"It's been heartbreaking," O'Neill said. "Our family's grief is personal, but our story is not unique. This disease is everywhere and belongs to everyone."
O'Neill said that the system has failed addicts like Maddie. She said that while doctors could easily prescribe drugs that people get addicted to, the system makes it very difficult for doctors to prescribe the drugs that help people recover from addiction.
"The system spent hundreds of thousands of dollars on my sister's rehab, hospitalizations, and imprisonment," O'Neill said. "I wish a fraction of that money had been spent on meaningful recovery programs ... that just don't exist."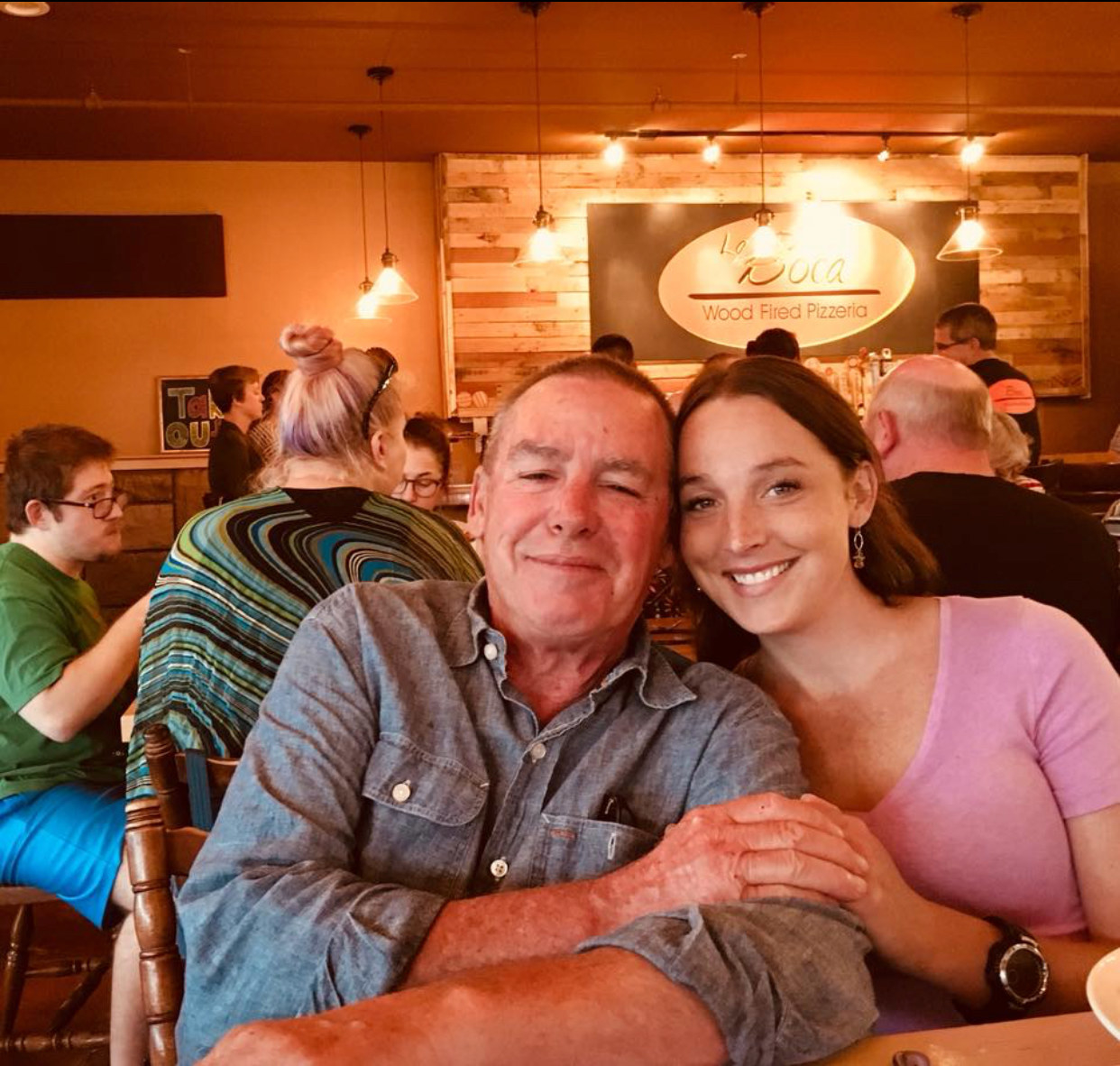 O'Neill recalled the time she drove Maddie — who was detoxing from heroin — to a rehabilitation center in Vermont two-and-a-half hours away from home. Maddie — whose extreme withdrawals forced her to throw up multiple times during the drive — could barely walk by the time they reached the center. But she was told that the center had given her bed away and that it would be a week before she could return, O'Neill said.
"When people have cancer and heart disease, we invest money in making them better," O'Neill said. "When people have addiction, the solutions just perpetuate the disease through imprisonment and ineffective rehabilitation."
O'Neill said she hopes the obituary makes the country, its policymakers, and police officers do better by addicts.
She also wanted Maddie's obituary to offer the same hope that she and her family had held onto until Maddie died.
"The hope that she could and would make a better life for herself," O'Neill said. "We hold that belief for everyone out there who is suffering."
In an Instagram post dedicated to her sister, O'Neill wrote about how "the term opioid epidemic has been used to the point of non-meaning, and the response to it has been equally meaningless."
"But this is what the opioid epidemic looks like," she wrote. "It has freckles and a dimple on its right cheek. It is 30 years old and has a singing voice so beautiful people stop in the street to listen. It has a son, two sisters, a mother and a father. Its name is Madelyn Ellen Linsenmeir. This is what the opioid epidemic looks like."