Draft Nuclear Deal With Iran Calls For Significant Limits To Atomic Hardware Use
A draft nuclear deal between the U.S. and Iran would cap Tehran's uranium centrifuges at 6,000 for at least a decade. But U.S. and European diplomats said there is no draft agreement yet.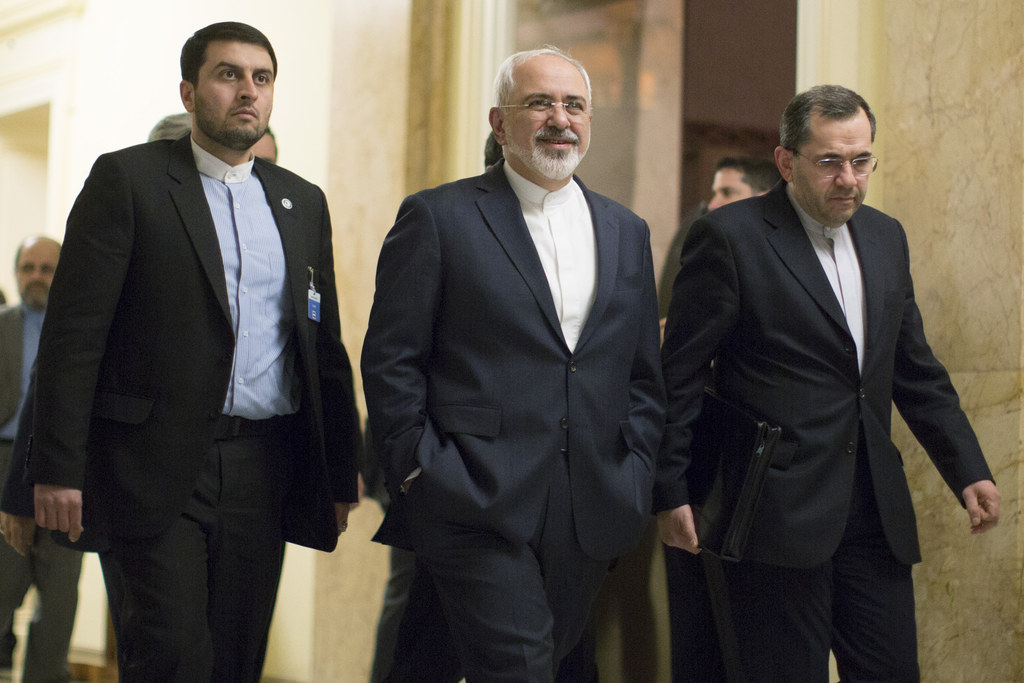 Update — 12:40 p.m.: Deputy Secretary of State Antony Blinken told Congress that the report of the draft agreement with Iran at the ongoing talks was "erroneous."
Testifying at a House Foreign Affairs Committee hearing on the ongoing nuclear negotiations with Iran, Blinken said the negotiations in Switzerland have been "substantive and intense." He said, "We've made some progress on some of the core issues, significant gaps remain on some of the other issues."
A draft nuclear deal between the U.S. and Iran would cap the latter's uranium centrifuges at 6,000 for a decade or more, forcing it to cut the hardware utilized to make the atomic bomb by about 40%, officials told the Associated Press on Thursday.
From the AP:
Officials say the draft deal would also offer the Iranians immediate relief from sanctions that have crippled their economy.

The deal would cap Iran's uranium centrifuges at 6,000 for decade or more. The centrifuge number is less than the 10,000 such machines Tehran now runs. But it's substantially more than the 500 to 1,500 that Washington originally wanted as a ceiling.

The existence of a draft in circulation may be the clearest indication the sides were nearing a written agreement before a March 31 deadline.
Iran and six world powers are heading towards the March 31 deadline for a framework pact to curb the country's nuclear activities in exchange for ending sanctions on Tehran.
The sanctions will be removed only in gradual stages as Tehran takes "verifiable steps" to curb its nuclear activities, Reuters reported.
But a European negotiator present at the talks in Switzerland told reporters "we are not close to an agreement" – contradicting Iranian officials' claims that 90% of the accord had been agreed upon.
"We are pretty far away," the senior negotiator told Reuters. "There are a lot of issues that still need to be resolved. The Iranians must make substantial concessions," he said, citing Iran's research and development into advanced centrifuges as the most critical and difficult issue in negotiations.
"We are pushing some tough issues," U.S. Secretary of State John Kerry said on the fourth consecutive day of meeting with the Iranian Foreign Minister Mohammed Javad Zarid, the AP reported. "But we made progress."