Trump Just Tossed Some Guy's Hat Into The Crowd After Signing It For Him
"Nooooooo." —Guy without a hat. IMPORTANT UPDATE: The hat's owner managed to catch it after Trump flung it.
President Trump kicked off the annual White House Easter Egg roll on Monday.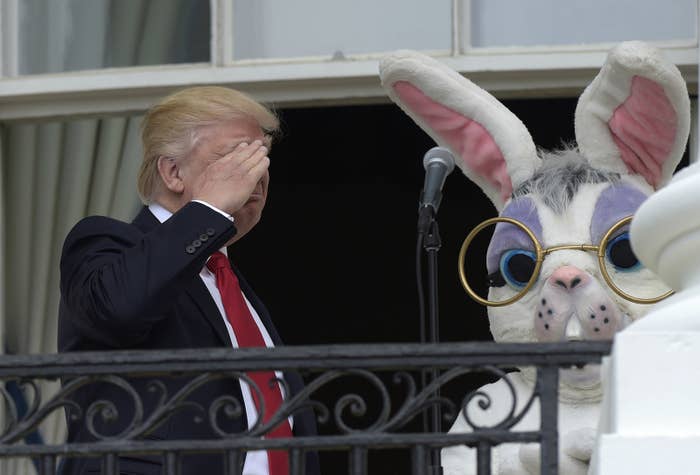 While Trump was greeting the happy families, one guy asked the president to sign his hat. Trump obliged, but instead of handing the signed hat back to the guy, Trump flung it into the crowd, saying, "Here you go, kids!"
And the guy was like: "No. Noooooooooo."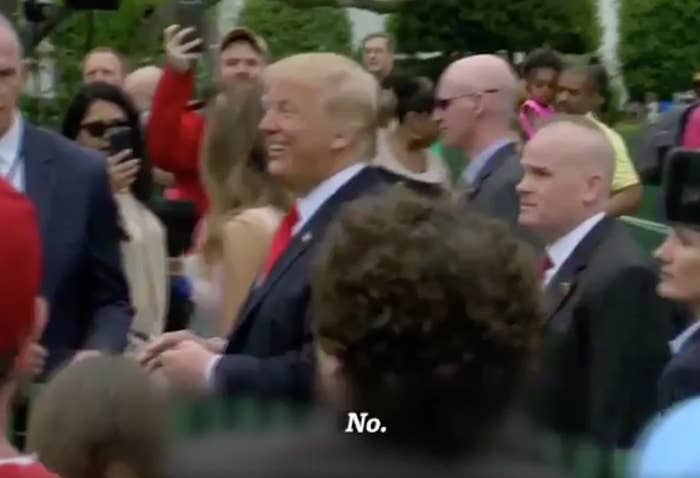 UPDATE: Another angle of the video revealed that after Trump tossed the hat in the general direction of the crowd, the kid managed to reach out and grab on to his hat.
This new angle sparked a heated and nuanced debate over whether Trump threw the hat to the kid, or whether the kid got lucky enough to catch it.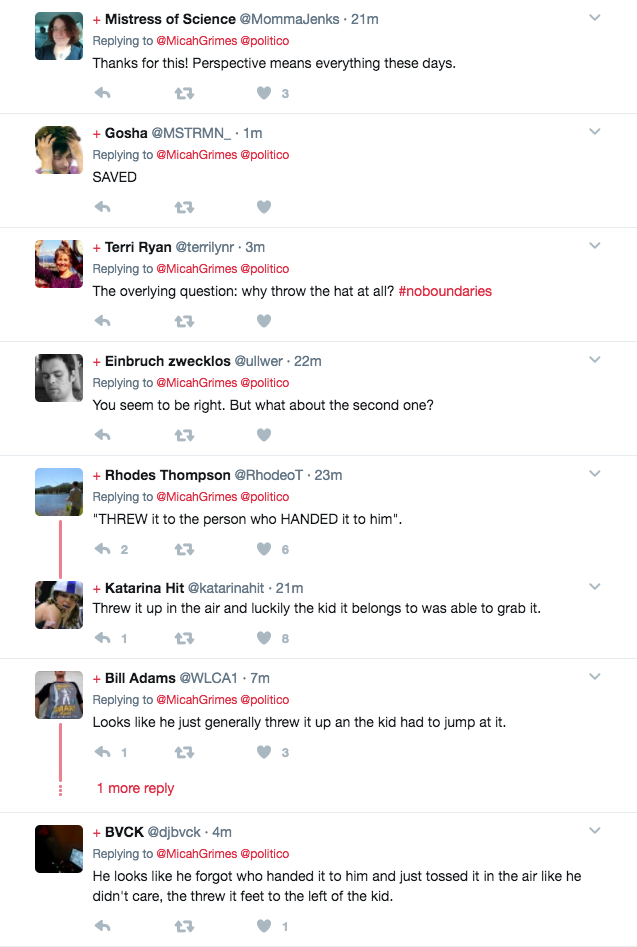 TFW when you nearly deprived some kid of his presidential memento.
Make America Catch Again.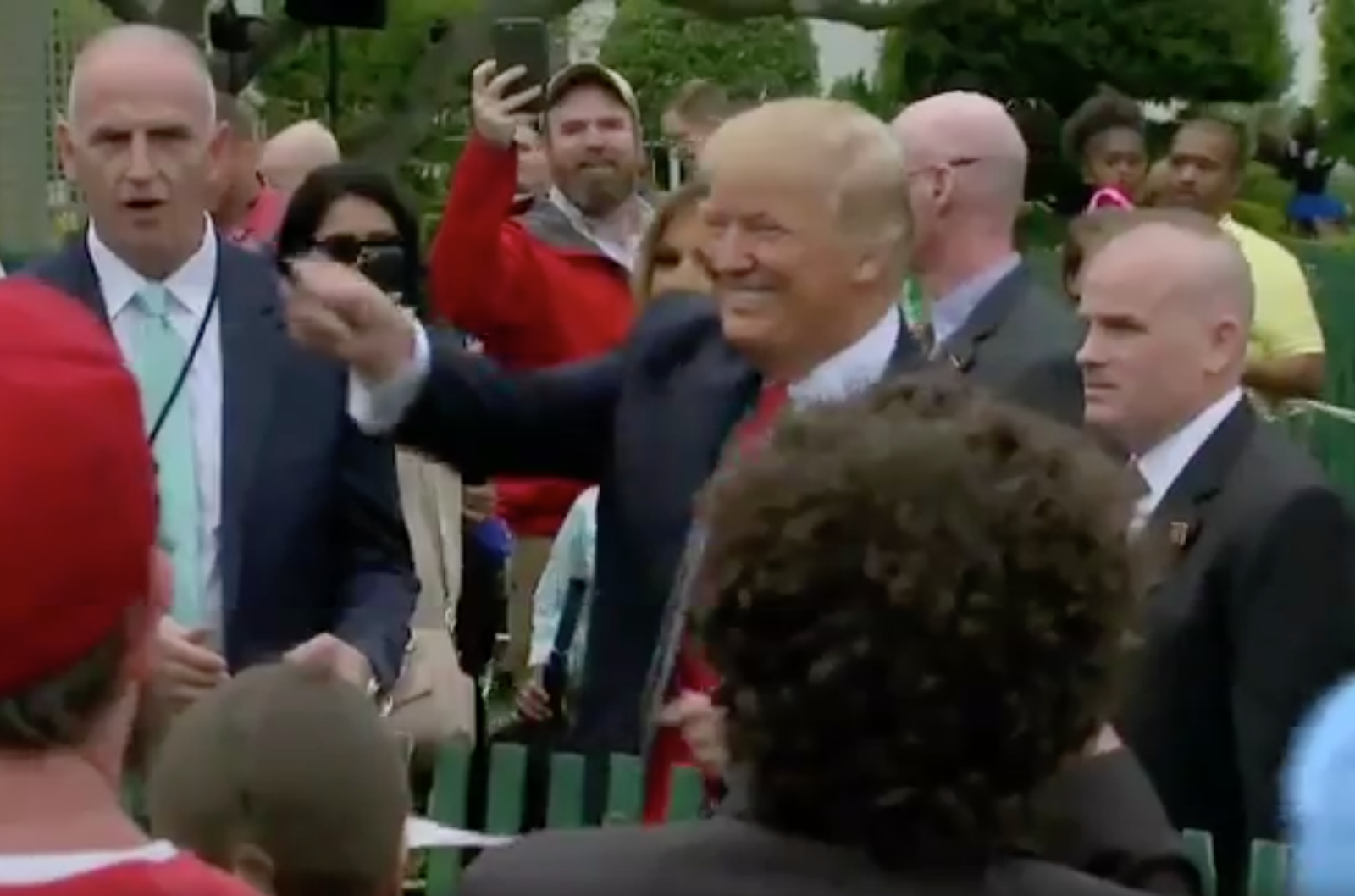 The president later remembered to ask, "Whose hat?" Except he wasn't holding a hat, but a Sharpie.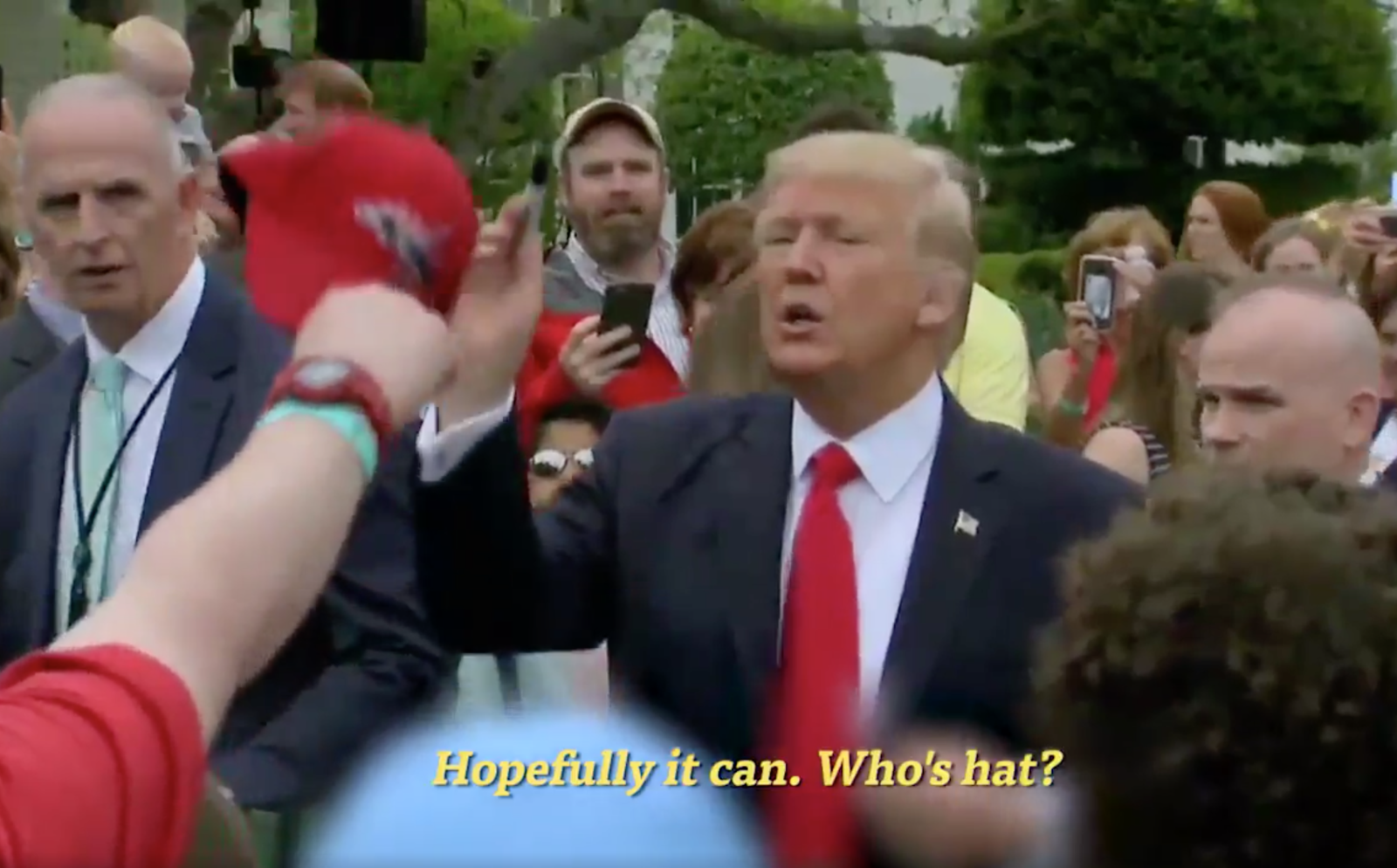 Oops. Something went wrong. Please try again later
Looks like we are having a problem on the server.
What do you think happened in #hatgate?
Trump threw the hat back to the kid

Trump just threw it and the kid managed to catch it