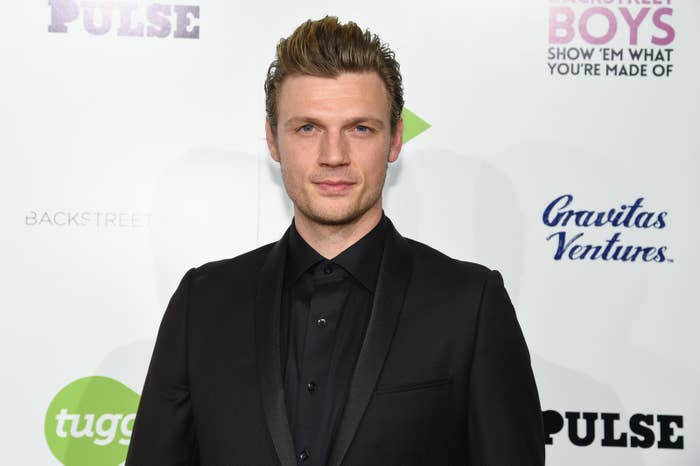 Singer Nick Carter said Wednesday he was "shocked and saddened" after Melissa Schuman, a former member of the all-girl pop group Dream, accused him of raping her in his apartment in 2002.

Schuman alleged in a blog post that the Backstreet Boys singer sexually assaulted her when she was an 18-year-old virgin and he was 22.
In a statement provided to BuzzFeed News, Carter said that Schuman had "never expressed" to him that what they did was not consensual, adding that this was the first time he was hearing about her accusations.
"I am shocked and saddened by Ms. Schuman's accusations," Carter said. "Melissa never expressed to me while we were together or at any time since that anything we did was not consensual. We went on to record a song and perform together, and I was always respectful and supportive of Melissa both personally and professionally.
"This is the first that I am hearing about these accusations, nearly two decades later. It is contrary to my nature and everything I hold dear to intentionally cause someone discomfort or harm," Carter said.

In her blog post, Schuman said that Carter invited her to his apartment in Santa Monica after they were cast together in the same made-for-TV movie. She said she went to his apartment with her roommate.
Carter led her to his office, where they began kissing, Schuman said, adding that Carter was aware she was a virgin and had "religious conservative Christian values."

Schuman said that Carter took her to the bathroom and began to perform oral sex on her despite her protests to stop.

He also demanded that she perform oral sex on him and became upset when she declined, Schuman said.

"I felt scared and trapped," Schuman wrote. "He was visually and clearly growing very angry and impatient with me. I couldn't leave."

She said that when Carter put her hand on his penis, "my thought was the only way to get out was to get him to finish what he had started."
She said that Carter then led her to his bedroom, "threw me on the bed and climbed on top of me."

She said that she repeatedly told him she was a virgin and was "saving myself for my future husband," to which Carter told her, "I could be your husband."

"He was relentless, refusing to take my no's for an answer," Schuman wrote. "He was heavy, too heavy to get out from under him. Then I felt it, he put something inside of me. I asked him what it was and he whispered in my ear once more, 'It's all me baby.'"

Schuman said that she then went to sleep and left the house with her roommate the next morning.

Schuman said that she confided to her then-manager, Nils Larsen, shortly after the incident. He told her that Carter had the "most powerful litigator" in the country and that she would be "buried in humiliation" and "accused of being fame hungry," she wrote.

The singer said she decided to go public after an unidentified woman was victim-shamed following a Radar report last month that said that Carter was investigated for allegedly sexually assaulting the woman at a party.
"There is nothing worse than being victimized and having others call you a liar," Schuman wrote. "Who the hell wants to be famous for being raped?"
In 2004, Carter denied reports that he beat his then-girlfriend Paris Hilton.
BuzzFeed News has reached out to Schuman for comment.