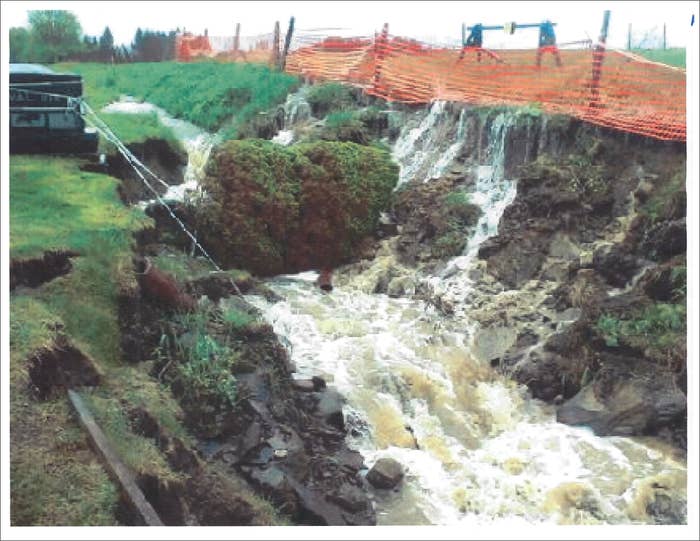 New York State Attorney General Eric T. Schneiderman filed a lawsuit Tuesday against a Cortland County property owner for allegedly flooding a cemetery causing the desecration of graves and forcing the disinterment and reburial of several bodies.
The lawsuit alleges that James C. Stevens III, who owns property near the St. Mary's Cemetery in Cortland, New York, undertook excavation activities in 2012 which diverted storm water into the cemetery inundating it with mud, rocks and debris. It also caused the flooding of New York State Route 281.
Stevens did not correct the environmental and public nuisance violations, despite the extensive damage caused to the cemetery, the lawsuit said.
Due to construction on his property, Stevens altered the direction of storm water runoff from 120 acres of land, the complaint alleges. Earlier, the water drained into a wooded area, but Stevens' activities redirected it to the cemetery's burial plots.
Several families were forced to disinter and rebury their loved ones after the graves were extensively damaged by the illegal storm runoff, the lawsuit said.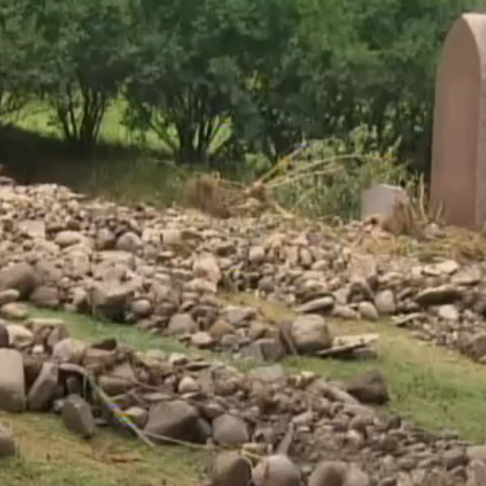 The lawsuit cities reports from the Catholic Cemeteries of the Roman Catholic Diocese of Syracuse, which owns St. Mary's Cemetery, stating that the storm water discharges significantly eroded the cemetery and grave sites covering them with debris and mud.
During one particularly severe flood in July 2013, monuments were knocked over and headstones were buried, Time Warner Cable News reported.
Some family members couldn't find markers which were covered with rocks.
"Water was flying up between every stone you see here," Hank Harrington, who was visiting his wife's grave during the 2013 flood, told Time Warner Cable News. "I went up to my wife's grave and it looked like a ten foot waterfall and we don't have waterfalls here. And it just kept falling in and falling in. It was a disaster."
In a 2013 letter to families whose loved ones were buried in St. Mary's Cemetery, the Diocese said hundreds of cubic yards of debris were dumped on many family graves and lots. They said they were committed to rectifying "this horrific event."
The lawsuit asks the court to order Stevens to stop violating state environmental laws, reduce the public nuisance and pay civil penalties for damage caused.
"New York's environmental laws not only serve to protect our health and environment, they also provide safeguards against public nuisances," Schneiderman said in a statement. "Nobody is above the law, and our office is committed to holding people accountable when their actions harm other New Yorkers."