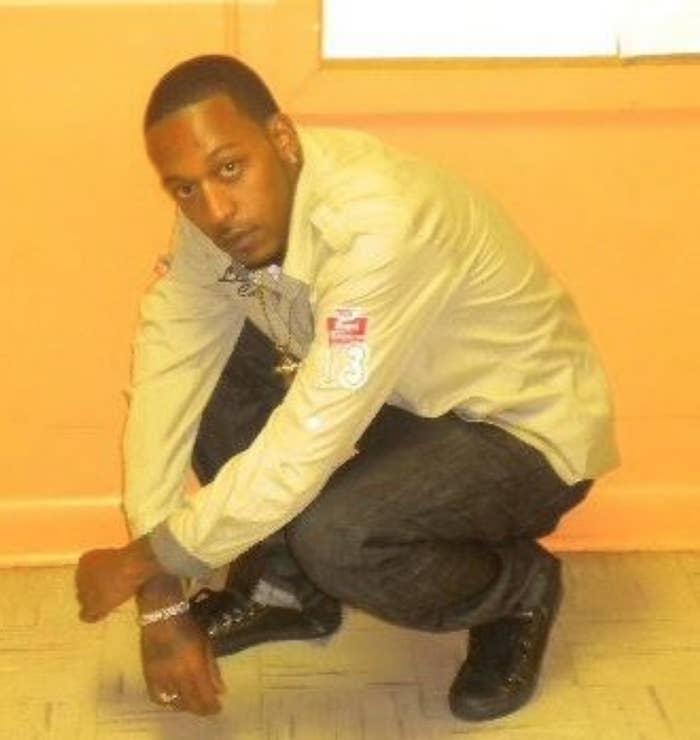 New York City police said officers fatally shot a man with bipolar disorder who was carrying a pipe on a Brooklyn street corner on Wednesday after mistaking the metal rod for a gun, sparking peaceful demonstrations against the use of force.
The NYPD said they received three separate 911 calls describing a black man wearing a brown jacket and pointing "a silver firearm" at people on a Crown Heights street at 4:40 p.m. ET, NYPD Chief of Department Terence Monahan told reporters.
Surveillance video from buildings on the street showed a "man brandishing what appears to be a firearm — pointing it at people," Monahan said.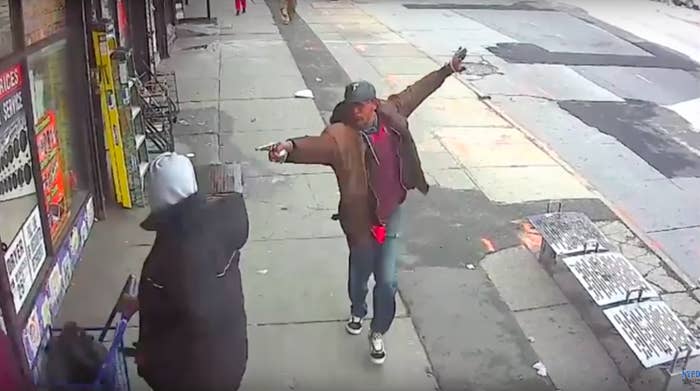 Five officers — three in plainclothes and two in uniform — encountered the suspect at a street corner.

"The suspect then took a two-handed shooting stance and pointed an object at the approaching officers," Monahan said.
Four of the officers fired a total 10 rounds at the man, striking him.
He was transported to a local hospital, where he died.
The victim was identified as Saheed Vassell, a 34-year-old Brooklyn resident who had bipolar disorder, according to his family.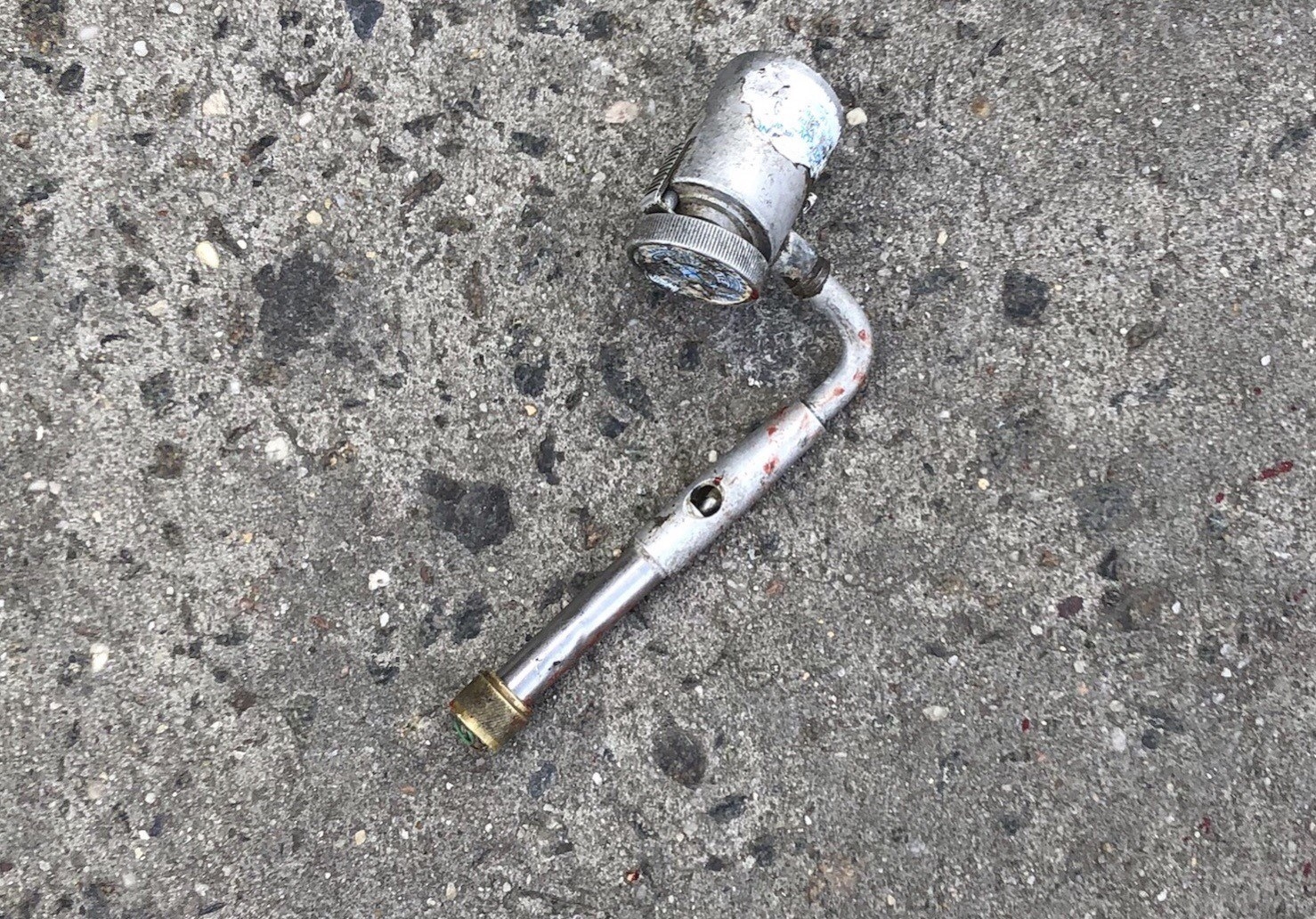 The "silver firearm" that police said they thought he was brandishing was a silver pipe with a knob at the end, authorities said.
New York State Attorney General Eric Schneiderman opened an investigation into Vassell's death on Thursday, his spokesperson, Amy Spitalnick, told BuzzFeed News.
"We're committed to conducting an independent, comprehensive, and fair investigation," Spitalnick said.

The attorney general has the authority to oversee investigations into incidents where unarmed civilians die during interactions with police, or where there is significant question as to whether the civilian was armed and dangerous.
The NYPD released the 911 call transcripts and surveillance footage of Vassell's movements before the shooting.
"There's a guy walking around the street, he looks like he's crazy but he's pointing something at people that looks like a gun and he's like popping it as if like he's pulling the trigger," one caller said. Another caller told the 911 dispatcher that a man holding a gun in his hand was outside her store.
The victim's father, Eric Vassell, told the New York Times that his son had bipolar disorder and had been admitted to hospitals several times in recent years.
His family and neighbors said that he was a familiar figure on the street corner and was known to be mentally ill, even by local police.

Police told the Times that they had arrested Vassell before and had classified him as an "emotionally disturbed person."
Defending the officers' actions, Monahan said that the 911 calls they received on Wednesday were not for an "emotionally disturbed person."
"This was a call of a man pointing what 911 callers said they felt was a gun," Monahan said. "When we encounter him, he turns with what appears to be a gun at the officers."

None of the officers were wearing body cameras, according to Monahan.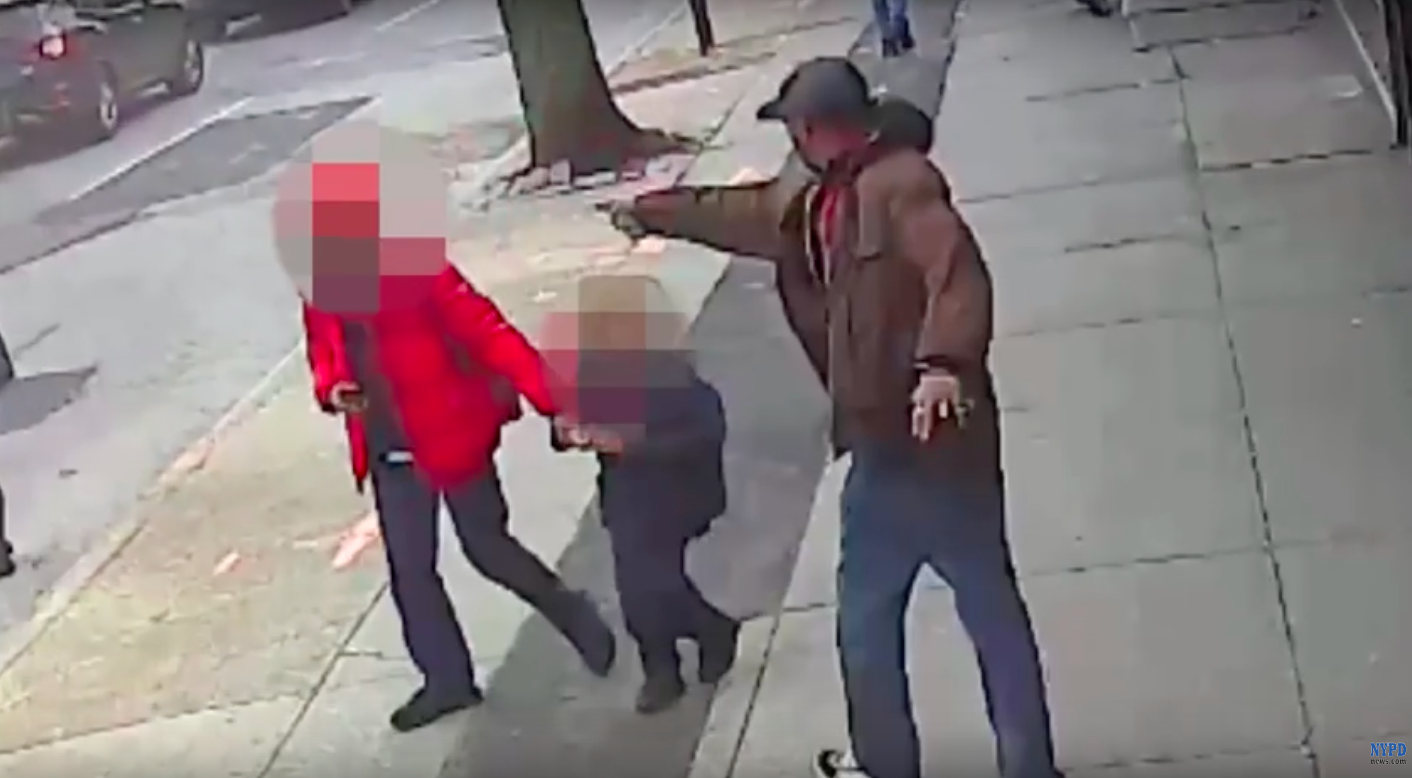 "This is a tragedy because a man with a profound mental health problem was doing something that people perceived to be a threat to the safety of others," NYC Mayor Bill de Blasio told reporters on Thursday.

The mayor said that the 911 callers did not appear to mention that Vassell might have emotional distress or mental health problems.
He said that the NYPD officers who responded to the scene only knew that they "were dealing with a situation of someone armed who had been aiming that weapon."
Vassell's family have said that he was not on medication for his mental health problems.
"A man like this, if he had gotten the help he needed, hopefully would have never been in a situation where such a horrible and painful tragedy occurred," de Blasio said.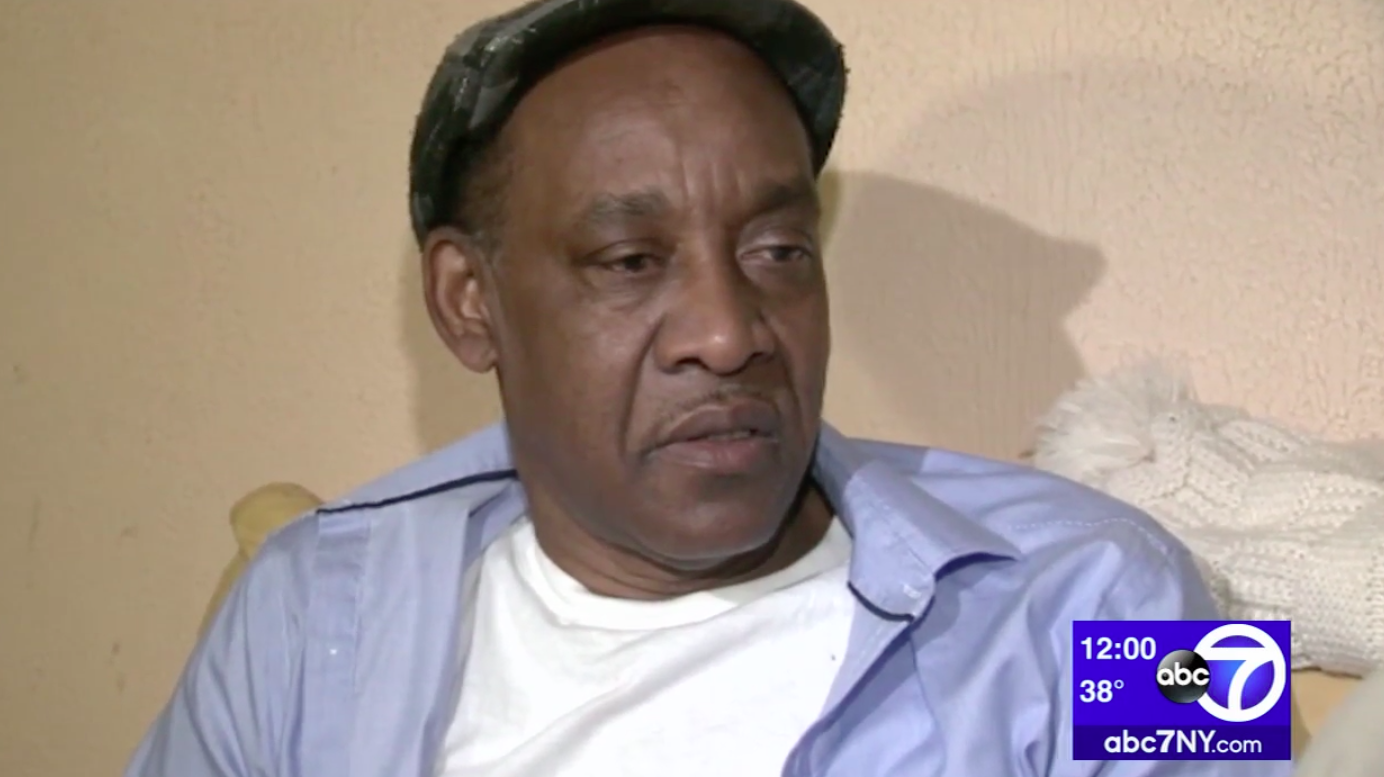 Eric Vassell told NY1 that his son didn't have access to his guns "because he's been sick for a long time." He described his son as a polite and kind man who just walked around the neighborhood.

"Police always have a choice," Eric Vassell told Eyewitness News. "They should not train them to kill. They should train them to protect life, to save life."
During a rally Thursday at the street corner where Vassell was killed, his mother, Lorna Brown-Vassell, called for justice, saying the officers had "no right to shoot him down the way they did."
"Saheed is no gunman," Lorna Brown-Vassell told the crowd.
"I want justice for Saheed," she added, asking why the police couldn't shoot him in the legs. "If he was paralyzed, I would take care of him."
The fatal shooting happened less than three weeks after Sacramento police officers fatally shot an unarmed 22-year-old black man in his own backyard after he came at them with what they said they believed to be a weapon, but what turned out to be his cell phone. Stephon Clark was shot six times in the back and twice in his side, according to an autopsy commissioned by his family, triggering large national protests.

The fatal shooting of Vassell — who had a teenage son — took place on the 50th anniversary of Martin Luther King Jr.'s assassination, and sparked anger among residents in the area who questioned why the police didn't restrain or taser him.
Several hundred people attended the rally Thursday before marching to the 71st precinct of the NYPD, where protesters chanted slogans against the department and called for the names of the officers involved in Vassell's death.
His family members also took part in a vigil organized by the National Action Network, the civil rights group founded by Rev. Al Sharpton.
Talal Ansari contributed additional reporting to this story.