New York Announces "Historic Agreement" To Overhaul Solitary Confinement In State Prisons
The $62 million settlement promises to cut by a quarter the number of current inmates in isolation and to bring about a change in prison culture.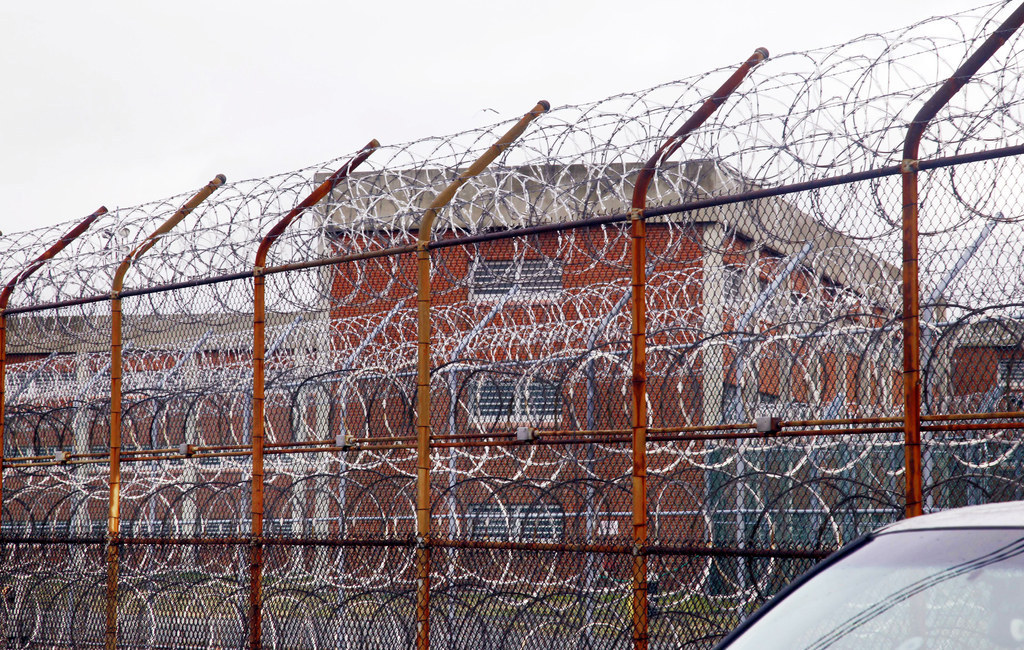 New York signed a "historic agreement" to overhaul the use of solitary confinement in the state's prison system, one of the largest in country.
The $62 million agreement, announced Wednesday, settles the class action lawsuit — Peoples vs. Fischer — brought by the New York Civil Liberties Union (NYCLU) which challenged the "arbitrary, excessive and inhumane" use of solitary confinement and extreme isolation in the state's prisons.
In a press conference, Taylor Pendergrass, NYCLU's lead counsel on the case, described the agreement as a "watershed moment" in the civil liberties union's efforts over the years to reform the prison system.
As part of the agreement between the NYCLU and New York Gov. Andrew Cuomo that is set to be implemented over five years, more than 1,100 inmates currently in solitary housing units (SHU) will be moved into alternative rehabilitative or less isolating units, cutting the solitary confinement population by a quarter over the next three years.
Under the revised guidelines, 23 minor and non-violent infractions will no longer be punished by solitary confinement, including one-time violations for drug abuse and possession. The maximum solitary confinement sentence would be three months for all except a handful of violent and serious infractions such as assault and escape attempts. First time violations will get a maximum of 30 days in solitary, according to the revised guidelines.
Among other measures, the "loaf" — a big meatloaf shaped brick of vegetable matter historically served as punishment to isolated inmates — will no longer be permissible. NYCLU members described the loaf as an "indigestible brick" that was used as a "form of physical torture" on inmates.
Inmates would also be allowed to get in touch with friends and family and have access to more reading and education materials during their time in SHU.
NYCLU said the reforms move the system away from punishment and dehumanization towards rehabilitation, with reentry and rehabilitative programs for SHU inmates.
Cuomo's counsel, Alfonso David, called it a "groundbreaking" agreement to ensure "a fair and more humane system for inmates" without compromising the safety of correctional facilities.
A major component of the agreement is the training of correctional staff to implement the provisions of the settlement, including deescalation techniques and providing them with more tools and resources to deal with prison law breakers with solitary confinement as the last resort.
The provisions of the settlement will begin to be implemented within three months after the court approves all of the settlement as fair to all the members in the class action lawsuit.
The implementation of all measures will be closely monitored under the supervision of the court, NYCLU said.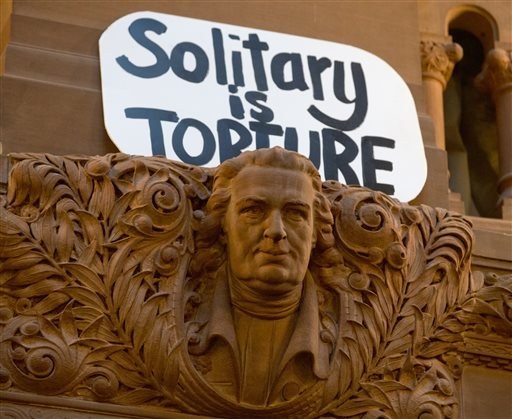 Tonja Fenton, one of the plaintiffs on the case who spent a total of 270 days in extreme isolation, said the settlement promised that prisons wouldn't lock people like her up and forget about them.
"It promises that they're not going take away what makes them human anymore," said Fenton who was thrown in solitary confinement for three non-violent infractions, including sending a sample of food to the court, buying a hairdryer for another inmate from the prison store, and reporting "an unsubstantiated" sexual assault complaint against a correctional officer.
"I was not a danger," Fenton said at the press conference. "But I was locked in a cage and forgotten."
She recalled her worst day in isolation when someone sent her a newspaper article on solitary confinement. On the same page there was a story about how farms were treating pigs. "There was more concern about how pigs are getting treated than humans are," Fenton said. "That was soul-crushing."
Fenton said that her partner of 23 years left her. "Solitary kills everything spontaneous in you...your speech, thoughts, emotions and creativity."
"I'm not in solitary anymore," she said. "I'm also not the same person anymore. I got lost in that box."