New Report Highlights High Numbers Of Veterans With PTSD Facing Death Penalty
A report by the Death Penalty Information Center estimates there are at least 300 veterans on death row.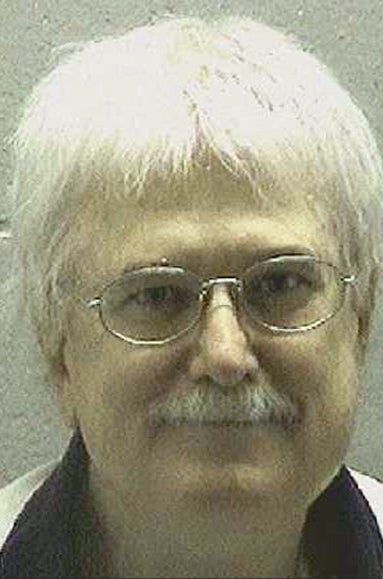 A new report detailing the circumstances faced by veterans on death row — about 10% of the nation's death row population, according to the Death Penalty Information Center's report — aims to serve "as a wake-up call" to how veterans are treated within the criminal justice system.
In January, Georgia executed Andrew Brannan, a Vietnam war veteran with mental illness, for killing a sheriff's deputy during a traffic stop in 1998.
Brannan's lawyers had appealed to the Supreme Court to stop his execution on the grounds that his trial lawyers had failed to offer enough evidence to the jury about his mental illness that could be directly traced to his military service in Vietnam. The Supreme Court declined to intervene and the Georgia Board of Pardons and Parole also rejected his clemency petition, however, making Brannan — a decorated veteran diagnosed with 100% disability — the first person to be executed in 2015.
The Death Penalty Information Center (DPIC)'s new report, released on the eve of Veterans Day on Nov. 11, aims to expose the number of war veterans with Post-Traumatic Stress Disorder (PTSD) facing the death penalty. The report estimates that there are at least 300 veterans on death row, forming about 10% of the nation's death row population.
About 11-20 of every 100 veterans who served in Operation Iraqi Freedom (2003) and Enduring Freedom (2001) have PTSD in a given year, according to the U.S. Department of Veteran Affairs. Around 12% of the Gulf War veterans have PTSD in a year, while around 30% of Vietnam war veterans have had PTSD in their lifetime.
"PTSD is not an excuse for all criminal acts, but it is a serious mental and emotional disorder that should be a strong mitigating factor against imposing the death penalty," said Richard Dieter, DPIC's Senior Program Director and the author of the report, "Battle Scars: Military Veterans and the Death Penalty."
"Defense attorneys representing veterans accused of capital crimes often fail to investigate and present evidence of PTSD and other war-related mental injuries," Dieter said in a DPIC press release. "Prosecutors, judges and juries are often not adequately informed about the psychological effects of being immersed in combat, even though the mental scars of war can be just as debilitating as physical injuries."

The report, described as "wake-up call to the justice system and the public at large," says the death penalty should be scrutinized more closely when used against veterans with mental disabilities traced to their service. Despite death sentences and executions slowing down across the country and with the most ambitious effort to abolish the death penalty underway, the report says hundreds of veterans, including many suffering from trauma, are facing executions even today.
"At a time in which the death penalty is being imposed less and less, it is disturbing that so many veterans who were mentally and emotionally scarred while serving their country are now facing execution," Robert Dunham, the executive director of DPIC, said in a statement.
The report also discusses the stories of two veterans with claims of PTSD who are currently on death row. John Cunningham, a Vietnam combat vet, was sentenced to death in California for killing three people at his former workplace in 1992. In July 2015, the California Supreme Court upheld his death sentence, despite "extensive evidence of his PTSD" being presented during his sentencing phase, the report said.
In 2015, the Supreme Court denied a petition to stop the execution of an Iraq war vet, Courtney Lockhart, who suffered from PTSD after serving 16 months in Ramadi, one of Iraq's deadliest regions. Lockhart witnessed the death of many of the 64 members of his brigade who died in Iraq, NPR reported in 2014. At least 12 soldiers from the brigade had been arrested for murder or attempted murder.
Overriding a jury's decision to sentence him to life in prison, a judge in Alabama sentenced Lockhart to death for murdering an Auburn University student.
The report asks states to reconsider imposing the punishment reserved for the "worst of the worst" criminals on veterans who gave their "vital contribution to the safety of our country" and on the grounds that many service members had experienced severe trauma — not experienced by many in society — that may have led them to commit heinous crimes.
"These considerations do not justify ignoring offenses committed by veterans, but should challenge the practice of sentencing veterans" to death, the report states.