Waller County officials on Tuesday released new jailhouse video footage of Sandra Bland to counter social media rumors that she was dead when her mugshot was taken.
The new footage shows Bland being brought into Waller County Jail on July 10 after being arrested during a traffic stop, and three days before she was found dead in her jail cell of an apparent suicide.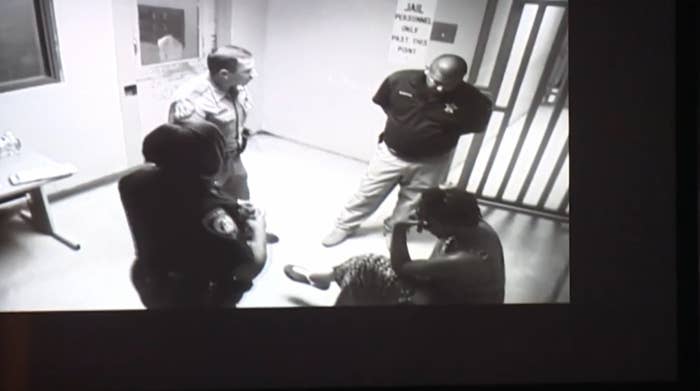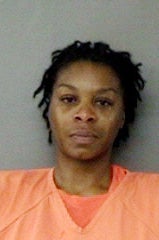 The three days' worth of raw footage was released to show Bland was "alive and well" when she was brought into the jail, contrary to "viral" rumors that led to death threats against jail officials, Waller County Judge Trey Duhon said.
At a news conference Tuesday, Duhon said the online hacker group Anonymous had encouraged people to engage in cyberattacks against Waller County's computer networks based on the "untruths."
He added that Waller County officials had received death threats based on the rumors that Bland was either killed or deceased before she was brought into the jail.
"When it comes to correct information, social media cannot be relied upon," Duhon said.
The new footage includes video of Bland being brought into the jail, as well as her time spent in the intake area and with Texas state trooper Brian Encinia, who arrested her for allegedly assaulting him during the traffic stop.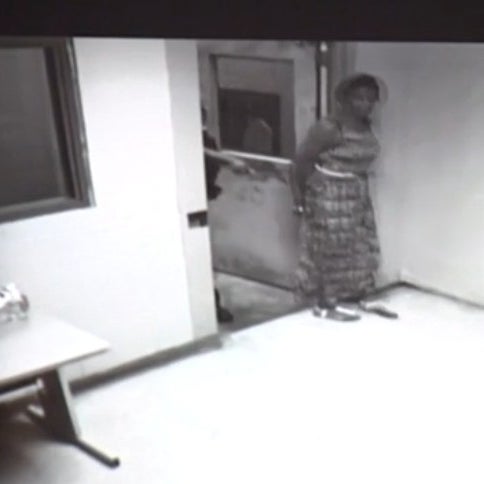 Apart from showing Bland standing for her mugshot, the footage also shows her making phone calls in the booking area, and spending hours in a holding cell.
Duhon said Bland's appearance in the "infamous" mugshot could be attributed to her being asleep for several hours in her holding cell before the photo was taken.
Bland, he noted, also had "animated conversations" with someone on the phone in the booking desk area. She also made as many as six phone calls after her bond was set.
Duhon said the jailer also showed "sympathy" in allowing Bland to use the phone in the booking area after she made multiple requests to use it.
The footage also shows Bland as a judge sets a bond of $5,000.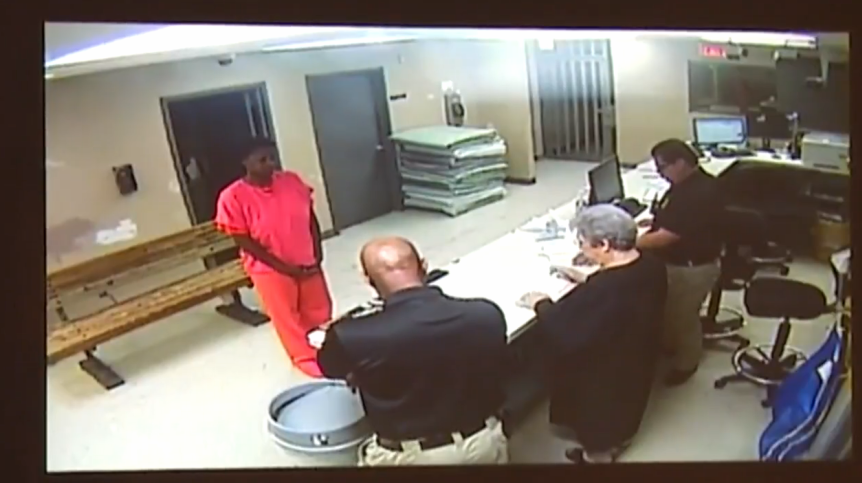 "I truly wish she had bonded out," Duhon said.