The Daily Stormer, a neo-Nazi website, called for a "troll storm" against some Jewish residents of Whitefish, Montana — home to the parents of white nationalist leader Richard Spencer.
After Sherry Spencer's allegations appeared in the Medium post and other news sites, the Daily Stormer published its article calling for action against Jewish people, described as "a vicious, evil race of hate-filled psychopaths." It also posted personal details and photos of several of Whitefish's Jewish residents, including children, with the Star of David on them and the word "Jude" (German for Jew).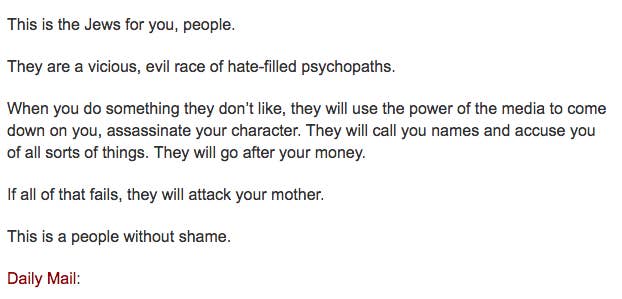 Richard Spencer wrote a series of tweets on Friday calling Tanya Gersh a "nasty, nasty woman" and linking to her now-deleted profile on PureWest Real Estate site and to her now-deleted Twitter profile.
He also tweeted a link to his mother's Medium post, saying it was "heartbreaking testimony from my mother about the shakedown in Whitefish."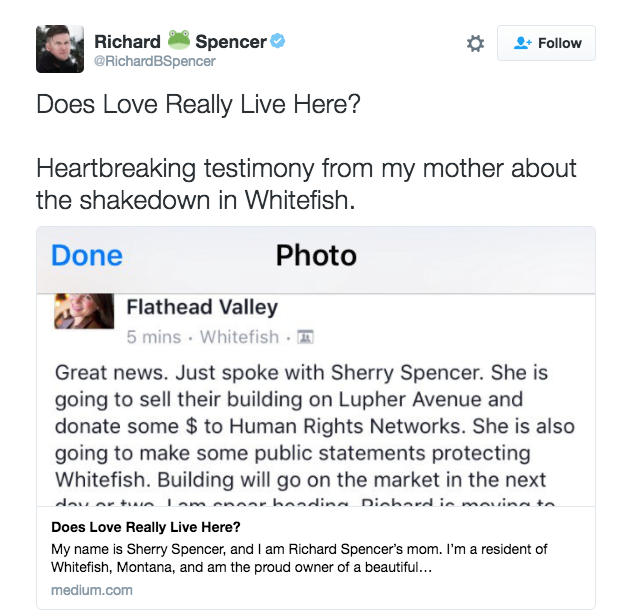 The law firm of Tanya Gersh's husband, Judah Gersh, was slammed by one-star negative reviews on Google after the Daily Stormer article called urged readers to review the family's businesses.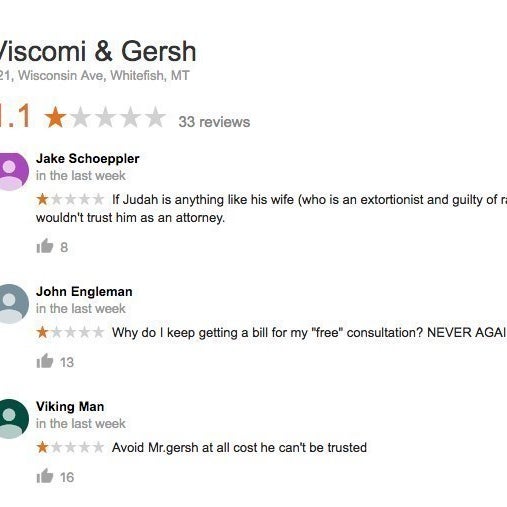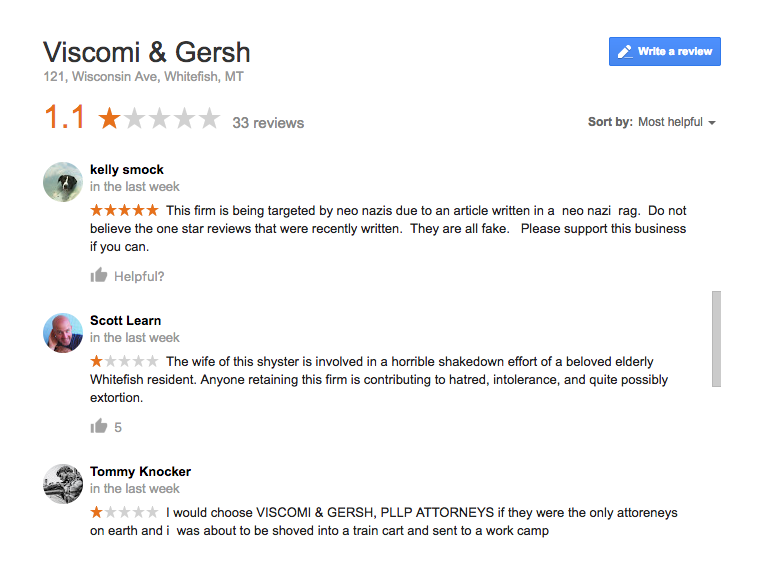 Former KKK leader David Duke also tweeted Tanya Gersh's photo and a link to her now-deleted website, saying she was "attempting to financially and socially ruin Richard Spencer's mother."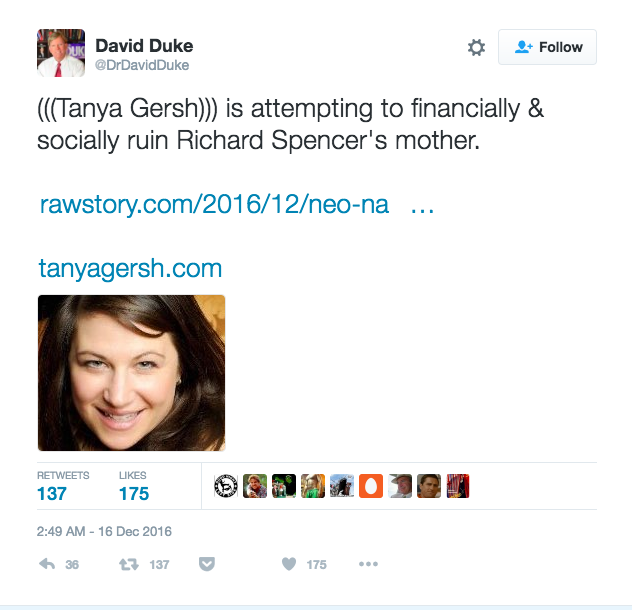 In a Facebook post on Monday, Love Lives Here listed other local establishments in Whitefish that were being targeted with "fake negative reviews by nazis."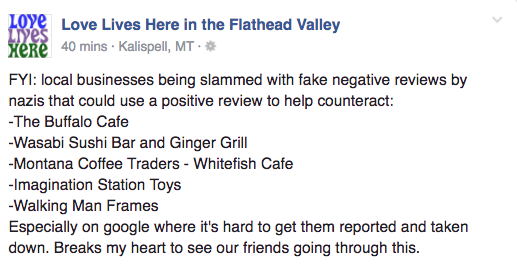 Many of the establishments listed by Love Lives Here received negative Google reviews in the last week, despite efforts to counter them by owners and other community members.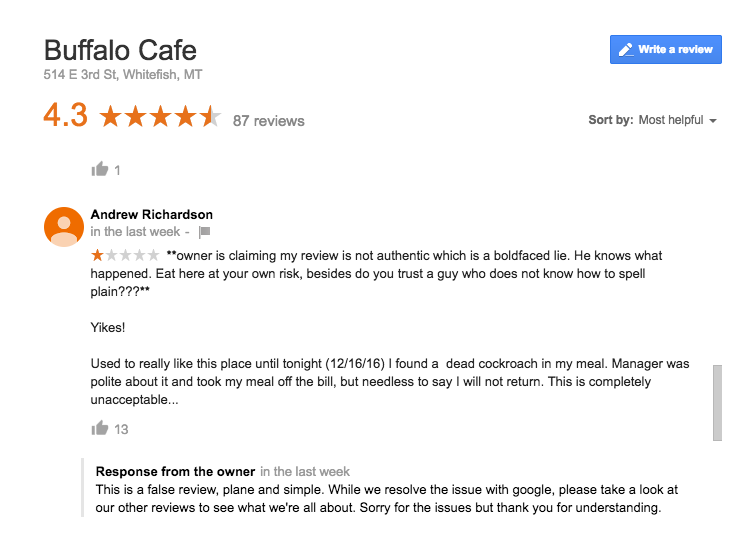 The Montana Human Rights Network posted a statement Monday, saying, "we need love and support sent those being targeted by the threats of white supremacists in Whitefish."