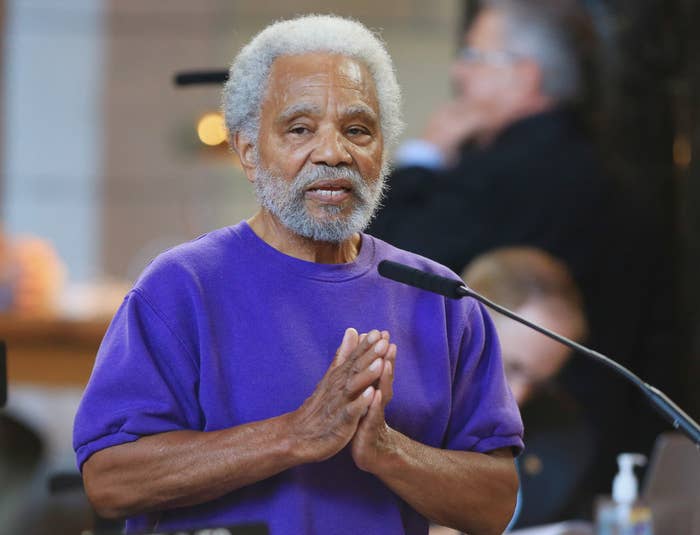 The Nebraska legislature voted on Wednesday to override Governor Pete Ricketts' veto on a bill to abolish the death penalty. The legislature voted in support of bill LB268, making Nebraska the first conservative state in decades to ban executions.
The repeal passed with just enough votes after two lawmakers changed their minds. Senators Jerry Johnson and John Murante both voted for the bill originally, but voted against the override on Wednesday.
The legislature voted overwhelmingly last week — with a veto-proof majority of 32 to 15 — to repeal the death penalty.
After the vote, Ricketts tweeted his dissatisfaction.
Ricketts had vetoed the bill on Tuesday saying the death penalty was "a matter of public safety."
"We need to have strong sentencing," Ricketts said at a news conference at the State Capitol in Lincoln, along with Attorney General Doug Peterson, an advocate for the death penalty. "We need to be sure our prosecutors have the tools to be able to put these hardened criminals behind bars."
The legislature required 30 votes to override the governor's veto. Omaha Sen. Ernie Chambers, who introduced the bill, urged his colleagues to "vote the same way they have voted in the past, in the face of criticism." The legislature had voted in three rounds in support of the bill to abolish the death penalty before it reached the governor.
Ricketts had vowed to veto the bill for weeks before the final voting. He accused the legislature of putting "the safety of the public and Nebraska families at risk" by considering the repeal of the death penalty.
Before the repeal vote, Ricketts announced the state had purchased a large supply of lethal drugs as part of his promise to "resolve" issues with the functionality of the death penalty in the state." The drugs were purchased from a India-based drug distribution company, HarrisPharma.