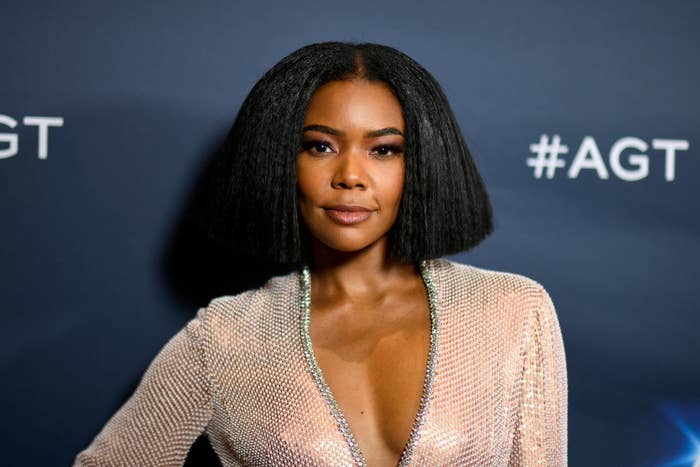 Celebrities are slamming NBC for dropping Gabrielle Union as a judge from America's Got Talent after she reportedly complained about a culture of racism and sexism at the show.
According to a Variety report, Union had raised concerns about racist incidents on set. She was also repeatedly told her hairstyles were "too black" for the show's audience, Variety reported.
Vulture reported that Simon Cowell, a producer and judge on the show, had labeled Union as "difficult" after she regularly complained about his indoor smoking habit. She also allegedly complained about several incidents on set that she perceived as being racist and sexist. Despite Union bringing the issues before NBC executives, "nothing would happen," sources told Vulture.
NBC decided not to renew the contracts for Union and Julianne Hough, another judge on the show, earlier this month.
In one incident reported by Variety, Union urged the show's producers to notify human resources about a racist joke that guest judge Jay Leno made while taping the show in April. Union reportedly said that the joke, which played on a racist stereotype of Asians, would offend the show's staffers and audience. While the line was cut from the episode, the matter was never brought to human resources, Variety reported.
Union also clashed with the show's producers after they allegedly implied that a 10-year-old black rapper was not an act "that America can get behind," Vulture reported.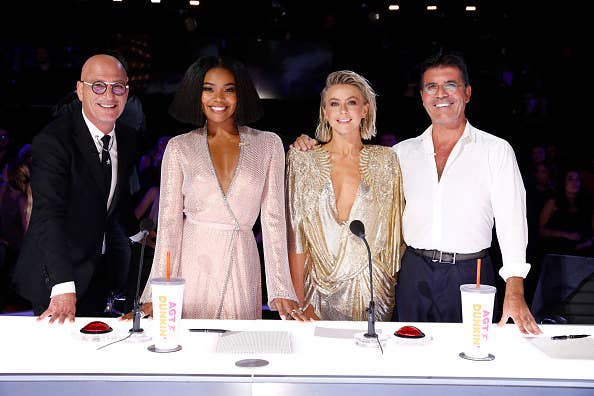 She also reportedly urged producers to remove a white contestant from the lineup after his act included dressing like Beyoncé by wearing black gloves, which Union reportedly referred to as "blackface hands."
NBC and Fremantle, the company that produces America's Got Talent, said in a statement to BuzzFeed News, "The judging and host line-up has been regularly refreshed over the years and that is one of the reasons for AGT's enduring popularity."
The statement said NBC and the producers "take any issues on set seriously."
Union's representatives did not immediately return BuzzFeed News' request for comment.
After Union's exit, several celebrities tweeted their support for her and slammed NBC for what they called a "toxic" work environment.
Grey's Anatomy star Ellen Pompeo said, "Workplace cultures will continue to be toxic until there is unity and solidarity among all women."
Some actors from NBC shows — including Will & Grace's Debra Messing and The Good Place's Jameela Jamil — also called out the network and endorsed Union's actions.
Singer Ariana Grande implored NBC to "be better."

Democratic presidential candidate Julián Castro praised Union's "courage" in speaking out about racism and sexism at NBC.
Hamilton creator Lin-Manuel Miranda also backed Union.
Journalist Jemele Hill pointed out how black women are labeled as "difficult" for "merely seeking respect and decency."
While Union has not directly addressed her termination from the show nor the allegations in the reports, she tweeted a thank-you to her followers.
In addition, reports that Union had been subjected to racist criticisms of her hairstyles on the show prompted many black women to tweet photos of their hair using the hashtag #blackhairchallenge.

"My hair can be a different texture/length on any given day depending on what I decide to do with it. Same chick. Diff day. Still doing my job," one person wrote.