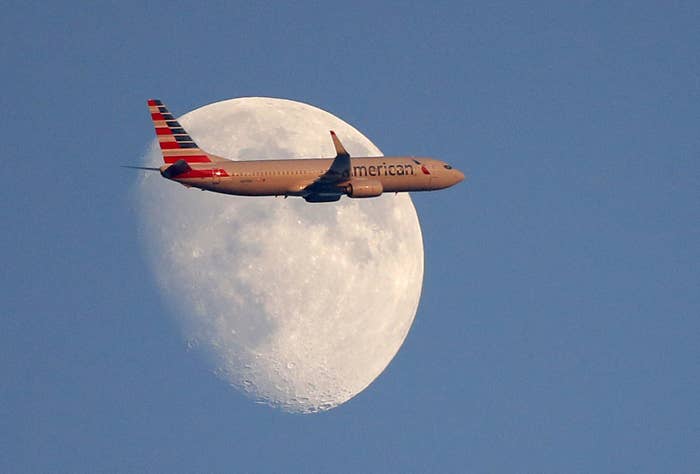 The NAACP on Tuesday warned black travelers about flying American Airlines, citing a series of "disturbing incidents."

The civil rights organization issued a "national travel advisory" starting Tuesday that warned African-Americans about "disrespectful, discriminatory or unsafe conditions" while traveling on the airline.

"The NAACP for several months now has been monitoring a pattern of disturbing incidents reported by African-American passengers, specific to American Airlines," the organization said. "In light of these confrontations, we have today taken the action of issuing national advisory alerting travelers—especially African Americans—to exercise caution, in that booking and boarding flights on American Airlines could subject them disrespectful, discriminatory or unsafe conditions."

The civil rights organization said that a series of recent incidents on American Airlines flights suggested a "corporate culture of racial insensitivity and possible racial bias" in the company.

In a staff memo provided to BuzzFeed News, American Airlines CEO Doug Parker, said, "We were disappointed to learn of a travel advisory issued by the NAACP regarding American Airlines. The mission statement of the NAACP states that it 'seeks to remove all barriers of racial discrimination.' That's a mission that the people of American Airlines endorse and facilitate every day — we do not and will not tolerate discrimination of any kind."

Parker said American Airlines had reached out to the NAACP and was "eager to meet with them to listen to their issues and concerns."

In a statement, American Airlines spokesperson Shannon Gilson said that the company will invite NAACP representatives for a meeting at their headquarters in Forth Worth, Texas.

"We are committed to having a meaningful dialogue about our airline and are ready to both listen and engage," Gilson said.

The NAACP listed some of the incidents accusing American Airlines of racial discrimination.
In 2016, Rev. William Barber, the head of the North Carolina NAACP, filed a lawsuit against the airline, alleging that he was kicked off a flight for responding to discriminatory comments directed at him from "two unruly white passengers."

Last week, a 24-year-old black Harvard Law School student and her 4-month-old baby were removed from an American Airlines flight after she reportedly asked for her stroller back from checked baggage because of a delayed flight.

On Oct. 16, Tamika Mallory, co-chair of the Women's March, accused an American Airlines pilot of racial discrimination for kicking her off a flight after he overheard her dispute with a gate agent over her seating assignment.
Mallory told the Make it Plain radio show on Tuesday that she had agreed to meet with American Airlines to discuss her concerns. She said the meeting would have to involve members of the civil rights community to ensure "we are giving appropriate policy recommendations to American Airlines."
In another incident cited by the NAACP, a black woman's seating assignment was switched to the coach section despite booking first-class tickets, while her white companion's seating assignment remained unchanged.

The NAACP said the airline personnel's "alarming behavior" only came to light because the passengers involved spoke out and exercised their rights. The organization said that the slew of recent incidents may only be the "tip of the iceberg" in American Airlines' documented mistreatment of black customers.

The NAACP said it has historically issued travel advisories when "conditions on the ground pose a substantial risk of harm to black Americans."

"All travelers must be guaranteed the right to travel without fear of threat, violence or harm," Derrick Johnson, NAACP president said in a statement, adding the advisory would stand until American Airlines addressed their concerns and grievances.