After a late-night trip to McDonald's, 17-year-old Nabra Hassanen and her friends were heading back to their Virginia mosque where they had been observing Ramadan early Sunday when a man in a red, beat-up car came up behind them.
One of Hassanen's friends, who was on a bike, got into an argument with the driver, Darwin Martinez Torres. Torres then drove his car over a curb, scattering the group of about 15 boys and girls, police said Monday night. When they regrouped at the All Dallas Area Muslim Society (ADAMS) Center in Sterling at around 4 a.m., they realized that Hassanen was missing.

Police in Fairfax, Virginia, found her body in a nearby pond around 3 p.m. on Sunday afternoon.
Officers say after Torres — who is in the US illegally, BuzzFeed News has learned — caught up with the fleeing teens in a parking lot, got out of his car and chased them with a baseball bat. He then "simply caught up with Nabra," striking her with the bat and then kidnapping her in his car, police said in a press conference Monday night. They say that her death "appears to be the result of a road rage incident."
Police for the second time stressed that there is no evidence suggest that her murder was a hate crime and "there was no indication of any racial slurs," Fairfax County Police Lt. Bryan Holland said. However, Fairfax Co. Prosecutor Ray Morrogh indicated that it was still early in the investigation to make that call.

"Let's wait until we get all the information and I'll make the judgment," he said Tuesday, according to a WTOP reporter.

"Something upset the man and he got out of his car and went after them" during the altercation, Officer Tawny Wright, a spokesperson for the Fairfax County Police Department, told BuzzFeed News. "The missing teen was the closest one to him. He assaulted her."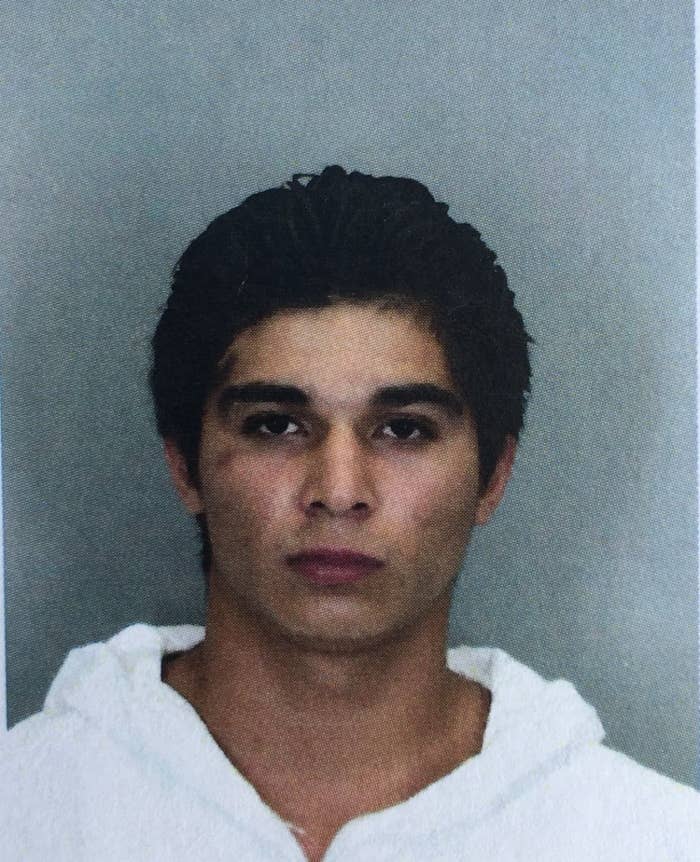 Torres, a 22-year-old citizen and national of El Salvador, then took Hassanen to a second location in Loudoun County, where he assaulted her again before dumping her body in a pond a few miles away from where she disappeared, police said.
Immigration and Customs Enforcement (ICE) officials said Monday that they have issued a request to take custody of Torres after he is released from Fairfax County jail.
"ICE lodges detainers on aliens who have been arrested on local criminal charges when the agency has probable cause to believe an alien is removable from the United States," Carissa Cutrell, a spokeswoman for ICE, said in a statement. Cutrell added that the agency has not had any previous contact with Torres.
ICE lodges detainers on aliens arrested on criminal charges who can be removed from the US if they entered the country illegally or if they violated their legal status.
ICE said that they have no record of Torres before his arrest, indicating that he never had any legal status in the US and that he entered the US illegally. If Torres had a pending application for legal status, ICE would have a record of it, an immigration official told BuzzFeed News.
That same official confirmed to BuzzFeed News that when an alien has no prior encounters with ICE and there is a detainer lodged on them, it indicates they are undocumented immigrants.
Torres was arrested when a patrol officer noticed Torres driving suspiciously and conducted a traffic stop before taking him into custody at 5:15 a.m.

"It appears suspect became so enraged in this traffic argument it escalated into deadly violence," Julie Parker, the department's director of public affairs, said.
It is still unclear what happened between when Hassanen was first attacked and when her body was recovered, Wright said. Officers had recovered "several articles of evidence," Wright told BuzzFeed News on Sunday.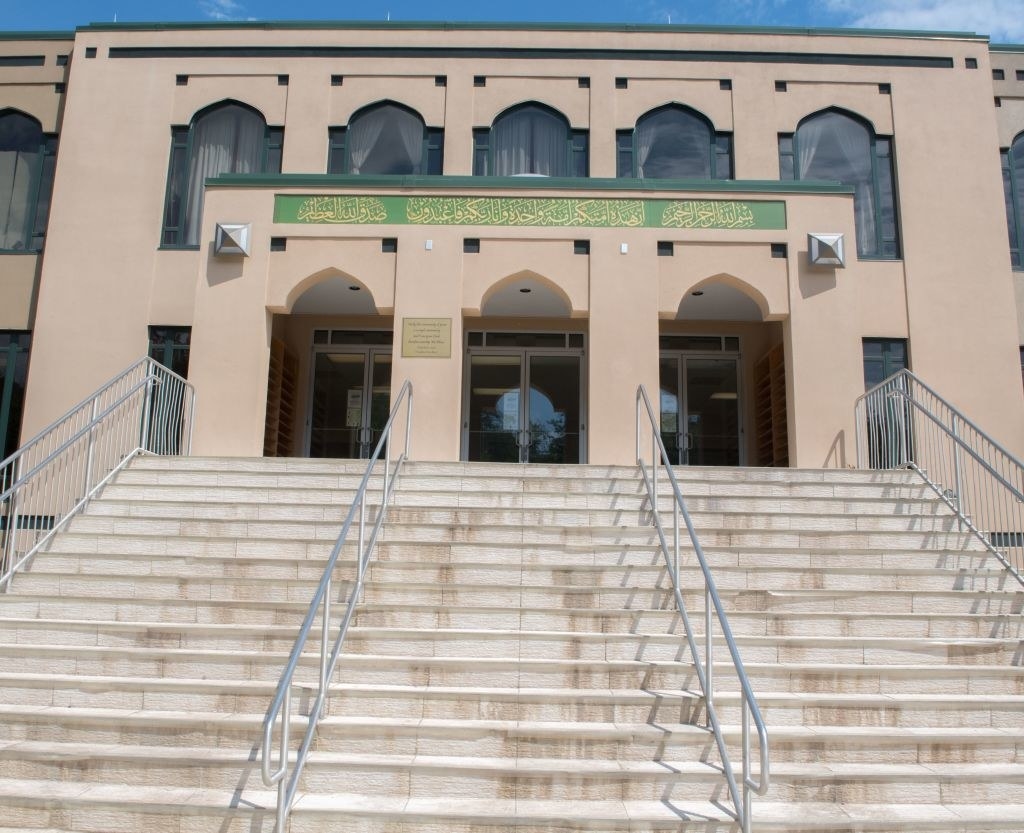 Asma Ibrahim, who attended South Lakes High School with Hassanen and who grew up in the same neighborhood, told BuzzFeed News she had spoken to some of the teens who were in the group that was with Hassanen Sunday morning.

Ibrahim said she heard from witnesses that two of the boys in the group, who were on bikes, initiated the altercation with the suspect, who was in his car.

"One boy insulted his car, as it was an old, broken-down car," Ibrahim said. "Another boy was cutting off the man by driving in front of his car. This aggravated the man. They were just basically messing with the guy in the car."
She backed up another witness who also described the suspect as drunk, adding that he "got mad."

"He attempted to bring the car on the sidewalk and driver over them," Ibrahim said. He then got out of the car with a metal bat and chased the group of teens, she said.
"One boy [in the group] described it as creepy," Ibrahim said. "Everyone was running for their lives as the man chased them and they didn't realize that Nabra wasn't there with them."

She said one girl in the group saw Hassenen fall down, but "she kept running and didn't say anything." Ibrahim said the girl did not know if Hassenen tripped, or if the suspect hit her with the bat.

Wright did not confirm whether Torres had been drunk, but said that police are looking into whether intoxication "was a contributing factor."

Police have released few details about Torres, who appeared by video conference in Fairfax County court Monday. The 22-year-old, who lives in Sterling, Virginia, is being held without bail.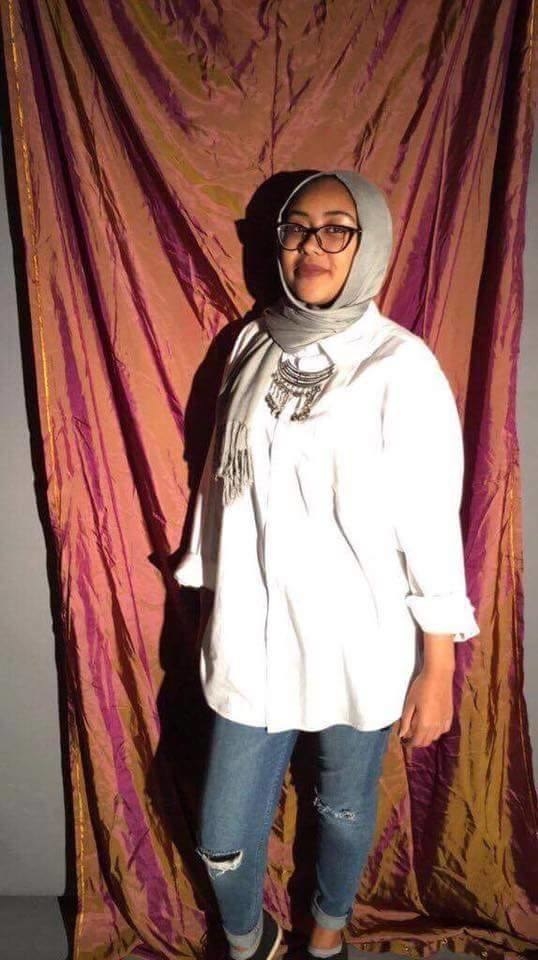 Ibrahim described the scene at the mosque Sunday as the community waited for news of Hassanen after she was reported missing.

"We just kept waiting and waiting for good news," Ibrahim said. "We heard a scream from [Hassanen's] mom. That's when everyone rushed in to the mosque and the news was delivered. And everyone just started collectively crying."

Ibrahim described Hassanen as a "very funny" girl who was "dedicated to her school work."

"She had the best jokes. She was also a very good dancer and had good fashion taste," Ibrahim said. "We would go to the playground in our neighborhood and talk and talk for hours."
Ibrahim, who is the secretary of the Muslim Students Association at South Lakes High School, said that media reports and "people on Twitter" think it was a hate crime "just because she was wearing a hijab."

She said that many people at the mosque, and the teens who were there during the incident, don't believe it was a hate crime "because of the altercation that happened right before."
Calling it a hate crime was "just like the easiest way to understand what seems like a senseless, random murder," Ibrahim said.

"From what I've heard, I think she was just a victim to the boys' nonsense. Unfortunately, Nabra had to take the consequences of that," she said.
However, Hassanen's mother, Sawsan Gazzar, told the Washington Post she thought it had to do with the way her daughter was dressed "and the fact that she's Muslim."

"Why would you kill a kid? What did my daughter do to deserve this?" she asked.
CORRECTION: BuzzFeed News has learned that Torres is an undocumented immigrant. An earlier version of this post misstated that Torres is a US citizen.