Musher Aliy Zirkle said Wednesday she "felt like a hostage" after a nearly two hour attack against her team by a man on a snowmobile during the Iditarod Trail Dog Sled Race in Alaska.
Arnold Demoski, a 26-year-old from Nulato village, was charged with assault, reckless endangerment, and reckless driving for allegedly driving his snowmachine into two teams Saturday during the race on purpose, the Associated Press reported.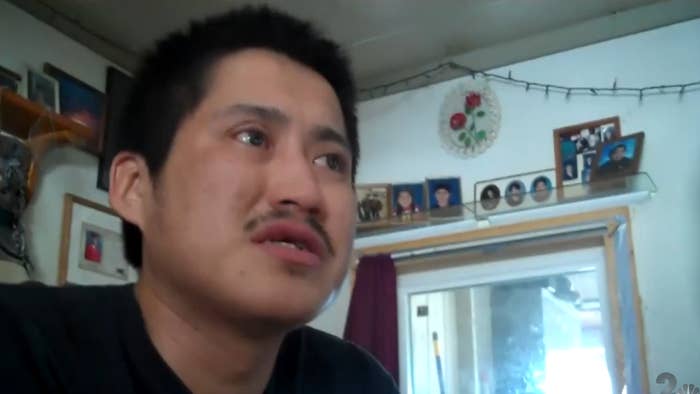 Demoski told Channel 2 News that he was returning home after drinking when he struck Zirkle's team as well as the team of four-time Iditarod champion Jeff King, killing one of his dogs and injuring two others.
"I just want to say I'm sorry," said Demoski, adding that he did not remember the attack but realized he was the culprit when he heard the news the next day and saw that his snowmachine was missing a hood and had rust-colored stains on it. He said he confessed to the village police.
Demoski, who works for the village tribal council, said King was his favorite musher. He also said that alcohol "is ruining my life."
"For two hours, I felt like a hostage and I sincerely believe that our lives were in danger, Zirkle wrote in a statement recounting the attack in the Alaskan wilderness. "I was terrified."
"Over the course of almost two hours one man, by using his snowmachine, made prolonged, aggressive and what I believe to be deliberate threats to me and my team," Zrikle said. "Had it not been for my defensive reactions, we could have been maimed or killed."
One of Zirkle's dogs, Clyde, was hit by the snowmachine during the attack and had to drop out from the race, she said. Zirkle and her other dogs were not injured.
Zirkle said she has mushed the Alaskan trails for more than 20 years and has never before "felt in real danger from another human being" while doing so.
"It is on these trails with my dogs that I feel most comfortable and confident," she wrote. "That changed on the morning of March 12."
Zirkle, who came third in the race despite the attack, said she was "sad and angry," adding that she was "angry with only one man." She said that she would have not continued the race without the support of the Iditarod officials and Nulato's residents.
"They provided me with practical and moral support and I would not have continued the race without their insistence and encouragement," she wrote.
She said that the statement was not a detailed account of what happened, and added: "The events of the night were extremely distressing to me and I do not wish to make any further public statement on the matter."
King's three-year-old dog, Nash, was killed in the attack and two of his other dogs received non-life threatening injuries.
In an interview with KNOM, King said the man on the snowmachine struck his team at high speed, approximately 80 to 90 miles an hour.
"It did not hit my sled or me – and I am fine, I was not hurt in any way – but several of my dogs were hit," King said. "One was killed; one's leg was broken, appears broken; and one is in serious condition with shock and impact."
King said he gave first aid to the dogs, loaded them in his sled and reported the incident at Nulato.
One of King's injured dogs, Crosby, underwent surgery and is on a "long road to recovery," according to the Husky Homestead Tours Facebook page. The other dog, Banjo, was sore but did not have any injuries.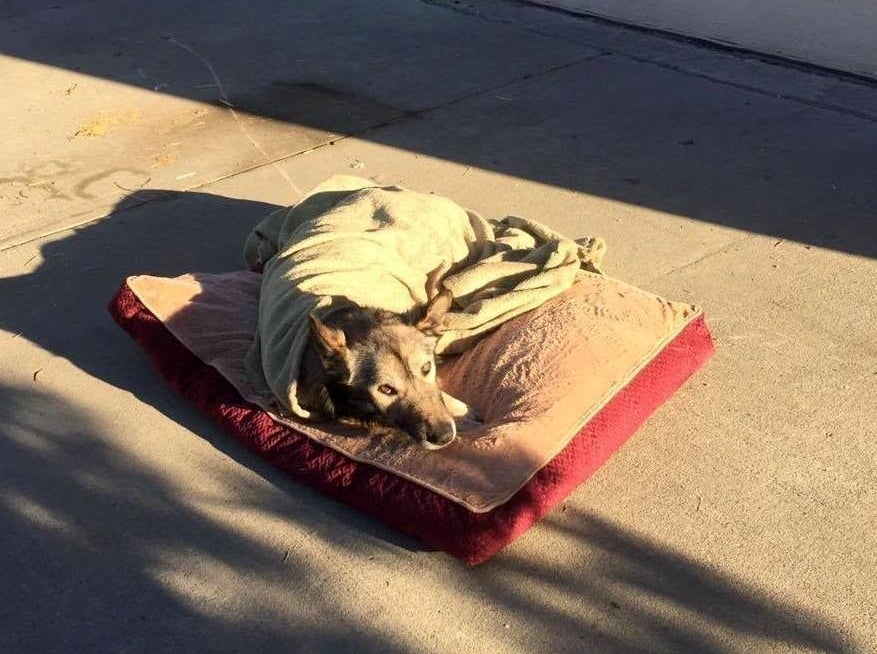 "Quite frankly, I've had it happen over the 40 years I've run dogs, once in a while somebody thinks it's funny to scare you by going close to your dogs and your team. Whether or not that's what has happened, I don't know, but the incident has been reported to the troopers as a hit and run," King, who finished the race, told KNOM.