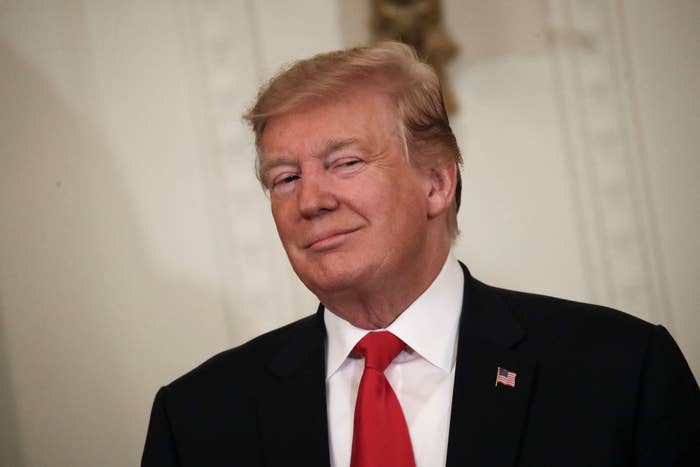 Special counsel Robert Mueller's redacted report, released Thursday, refers to the allegedly compromising material the Russian government was rumored to have on President Donald Trump — apparently about the infamous alleged pee tape — in a single footnote on pages 27 and 28.
According to Mueller's report, Trump's former personal attorney, Michael Cohen, received a text on Oct. 30, 2016, from Giorgi Rtskhiladze — who the report described as a "Russian businessman" — who was involved in a deal with the Trump organization to build a Trump Tower in Batumi, Georgia. Rtskhiladze is Georgian, his spokesperson told BuzzFeed News.
Rtskhiladze's text to Cohen said, "Stopped flow of tapes from Russia but not sure if there's anything else. Just so you know..."
Rtskhiladze told investigators last year that the "tapes" referred to "compromising tapes of Trump rumored to be held by persons associated with the Russian real estate conglomerate Crocus Group, which had helped host the 2013 Miss Universe Pageant in Russia," according to the report.
Cohen told investigators that he spoke to Trump "about the issue" after receiving Rtskhiladze's texts in 2016.
The report says that then–FBI director James Comey had also briefed President-elect Trump in January 2017 about the allegations of compromising material held by Russian authorities.
Rtskhiladze later told investigators that he had been told the tapes were fake — but that he did not communicate that to Cohen.
Melanie A. Bonvicino, a spokesperson for Rtskhiladze, told BuzzFeed News in a statement on Monday that the "incomplete text exchange" between Rtskhiladze and Cohen referenced in the Mueller report "was based on 'rumours only.'"
"My client Georgian / American businessman Giorgi Rtskhiladze is presently addressing the false, inaccurate, 'highly damaging' and misleading characterizations made about him in an incomplete footnote 112 (part 2, page 27) of the Mueller report, and in subsequent media accounts," the statement said. "We continue to urge media to refrain from further reporting on this matter, until such time as a full accounting of the text message exchange between him and Michael Cohen shall be made available for publication."
The statement added that "the incomplete text exchange referenced in the Mueller report (between the parties) was based on 'rumours' only, and has no factual basis."
In a letter sent to U.S. Attorney General William Barr on April 23, Rtskhiladze's lawyer demanded an immediate retraction of the footnote, stating that it contained "gross misstatements" and "glaring inaccuracies."
The attorney provided Barr with screenshots of additional text messages exchanged between Cohen and Rtskhiladze about the alleged tapes, stating that the Mueller report's characterization of their conversation was "salacious" and "wholly misleading."

A spokesperson for the Crocus group told BuzzFeed News, "Unfortunately​ we haven't any information about these 'tapes,' so can't give you any response."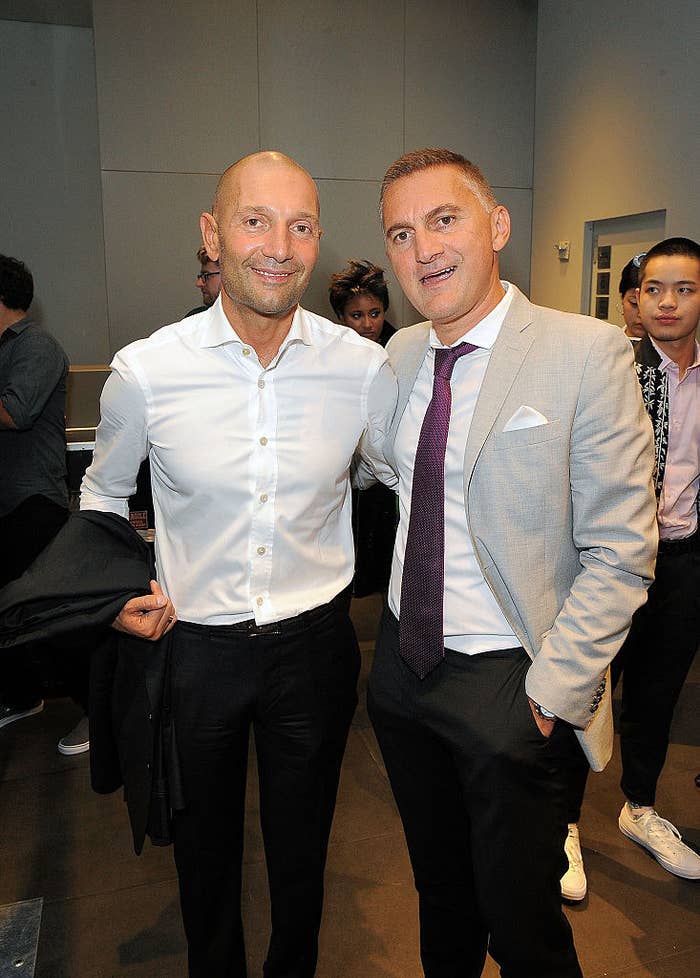 Putin has denied having compromising information about Trump. And Trump has repeatedly called the contents of the dossier — which President Obama and then–president-elect Trump were briefed on at the time — lies.
Rtskhiladze is the US-based executive for the Silk Road Group, a large regional investment and development company in the South Caucasus. The Trump Organization entered into a licensing agreement with the group in March 2011 to build a Trump Tower in Batumi, Georgia.
The Silk Road group paid Trump $950,000 for the right to his name. The tower is yet to be built.
On Jan. 10, 2017, 10 days before Trump's inauguration, the Trump Organization and the Silk Road Group released a joint statement that they had ended their partnership.
The rumored compromising tapes of Trump that Rtskhiladze texted Cohen about in October 2016 were part of unverified allegations included in the 2016 Steele dossier about Trump's alleged activities in Russia.
The dossier claimed that Russian authorities had obtained "embarrassing" footage of Trump's "perverted sexual acts" in Russia in order to blackmail him. One such alleged tape — according to the dossier— purportedly showed Trump watching Russian prostitutes urinate in front of him in a Moscow hotel room in 2013.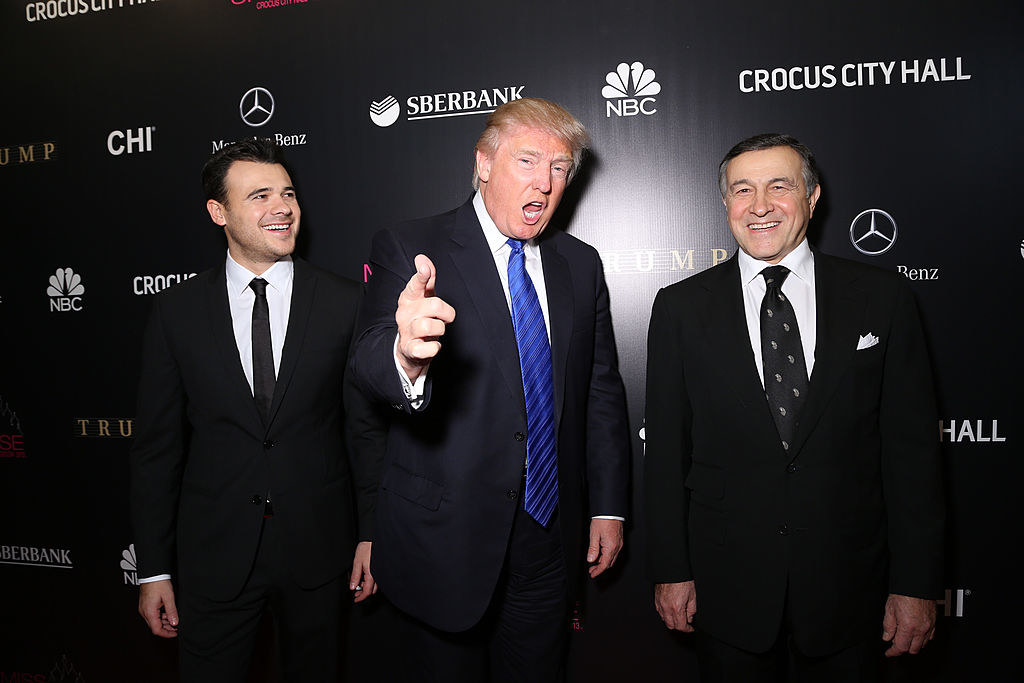 Rtskhiladze told investigators that the compromising tapes he told Cohen about were rumored to be in possession of people associated with the Crocus Group — a Russian real estate group that hosted the Miss Universe Pageant at one of its properties near Moscow in 2013. The pageant was owned at the time by Trump.
The president of the Crocus Group is Aras Agalarov, a billionaire Russian developer, who along with his pop star son, Emin Agalarov, were instrumental in orchestrating the June 9, 2016 Trump Tower, meeting between Donald Trump Jr. and a Kremlin-linked lawyer who offered to provide the Trump campaign with "official documents and information that would incriminate Hillary [Clinton] and her dealings with Russia."
Ellie Hall contributed to this report.