A Texas teacher gave her 13-year-old student a "most likely to become a terrorist" award as part of mock award ceremony at a Houston high school.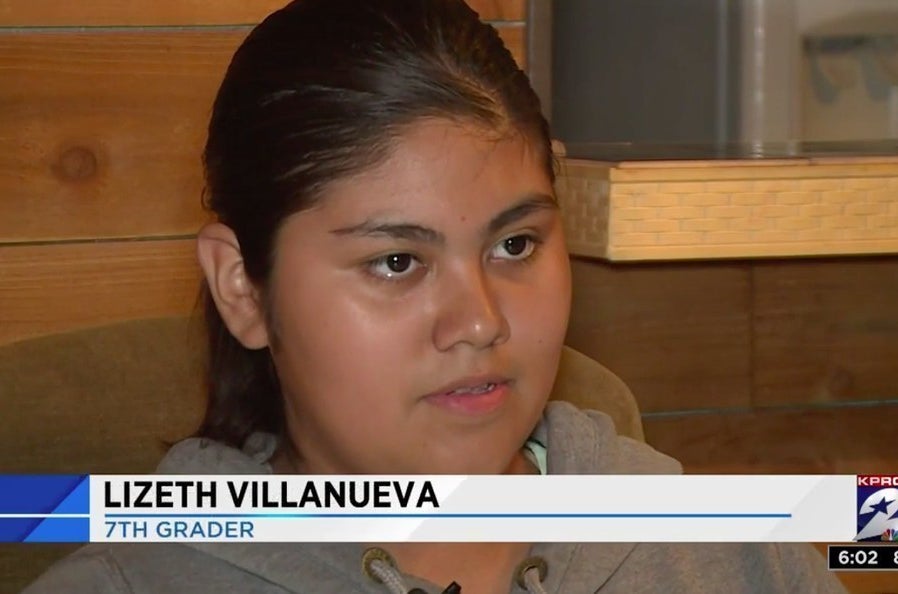 Lizeth Villanueva, a seventh-grader at Anthony Aguirre Junior High School, told KPRC that the teacher gave her the award during Tuesday's AVID class — an advanced learning program designed to prepare students for college and workplace success.
"She said, 'Mostly likely become a terrorist,' and said my name and gave me this," Villanueva told KPRC. "It was supposed to be a joke."
But neither Villanueva nor her mother, Ena Hernandez, found it funny.
"I was upset and very mad when I saw the award," Hernandez told the Washington Post. "I was surprised because my daughter has been doing well in the honors program."
The school district has now apologized for the mock award ceremony, which also included "most likely to become homeless" and "most likely to cry for every little thing" certificates.
In a statement provided to BuzzFeed News, the Channelview ISD administration said it "would like to apologize for the insensitive and offensive fake mock awards that were given to students in a classroom."
"Channelview ISD would like to assure all students, parents and community members that these award statements and ideals are not representative of the district's vision, mission and educational goals for our students."
The teachers responsible for the mock award ceremony "have been disciplined according to district policy," the statement said.
Mark Kramer, a spokesperson for the school district, did not provide details on the disciplinary actions faced by the teachers. He told BuzzFeed News that the incident was still under investigation.
In comments made to KPRC, Kramer said that it was a "poor attempt to poke fun" and that the activity "wasn't well thought out."
"A terrorist is a really big thing," the teen told KPRC. "Just what happened two, three days ago with Ariana Grande and her concert, and they're joking around with this. It's not something to joke around with."