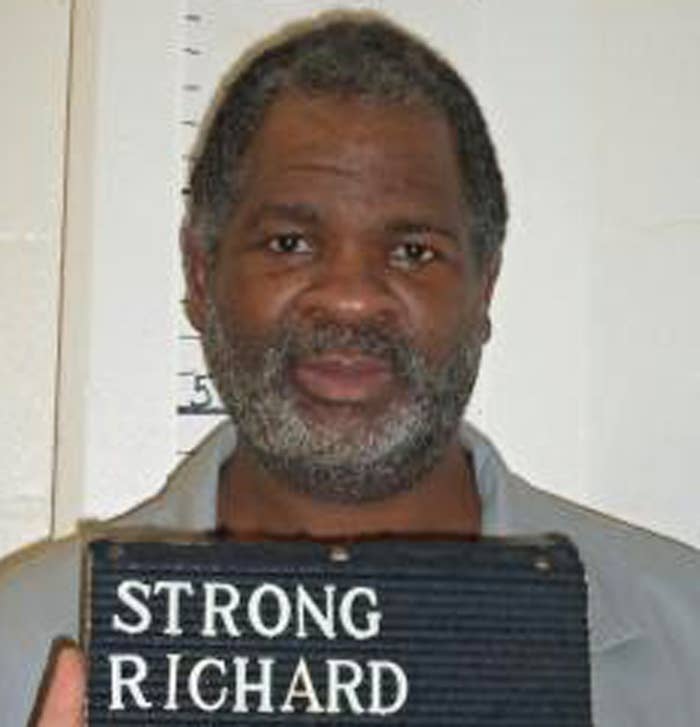 Missouri executed Richard Strong on Tuesday for fatally stabbing his girlfriend and her 2-year-old daughter in 2000 after the U.S. Supreme Court declined to intervene and Gov. Jay Nixon denied his petitions for clemency.
Strong was sentenced to death for killing Eva Washington, 23, and her daughter, Zandrea Thomas, at their home in St. Louis.
The 3-month-old daughter he had with Washington, Alyshia Strong, was found unharmed sitting next to a pool of blood in the bedroom.
He was pronounced dead at 6:58 p.m. CT, according to the state.
At the execution, Department of Corrections Director George A. Lombardi read a statement from Gov. Jay Nixon:
Tonight, I ask the people of Missouri to remember Eva Washington and her two-year-old daughter, Zandrea Thomas, both of whom were brutally murdered in their own home 15 years ago by Richard Strong, whose sentence was carried out tonight.

There have been many lives deeply affected by these crimes, and our thoughts and prayers go out on their behalf this evening.
Alyshia, now 14, had asked Nixon to stop her father's execution, arguing in her clemency petition that she shouldn't have to lose her father as punishment for the killings.
"I understand that my father needs to face consequences and to pay for what he did, but I do not think it is right for me to lose my father as part of the punishment," she wrote.
But Nixon denied the clemency request, saying the killings "were very brutal" and warranted the death penalty, as decided by a jury.
In a statement read to reporters after she witnessed the execution, Thomas' aunt, Petrina Thomas, thanked the state of Missouri "for finally providing our family with closure of the horrific death of my niece and her mom."
"For 14 years, we have impatiently waited for this day to come. It has been said that time heals all wounds. I do not agree; the wounds remain," she said according to a transcript released by the state. "In time, the mind, protecting its sanity, covers them with scar tissue and the pain lessens, but it is never gone. The reality is we will grieve forever."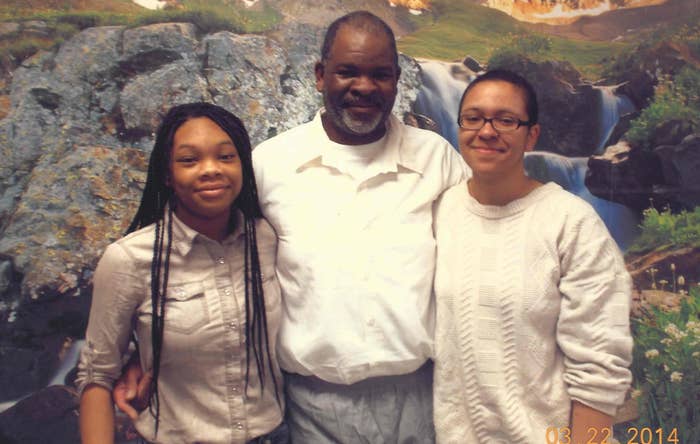 On Oct. 23, 2000, Washington was stabbed 21 times and suffered five slash wounds, according to court documents. The tip of the knife used to stab her was found embedded in her skull. The toddler, Zandrea, had been stabbed nine times and had 12 slash wounds.
Police found Alyshia, just three months old, sitting on the bed next to a pool of blood and a large butcher knife. She was unharmed.
Strong told officers at the time to "just shoot me; just shoot me," when they gave chase him at the scene. After he was handcuffed, he also told the police, "I killed them."
Strong's attorneys asked the U.S. Supreme Court to stop his execution on the grounds that he suffers from severe mental illness which exempts him from the death penalty.
He has been diagnosed with major depression, Obsessive-Compulsive Disorder (OCD), Post-Traumatic Stress Disorder (PTSD) and Schizotypal Personality Disorder, according to his appeal. He had a family history of mental illness and he experienced a violent, abusive, and impoverished life, his attorneys said. His parents had a history of domestic violence and he lived with his "destitute and malnourished" mother, according to the appeal.
During his time in prison, Alyshia, who was raised by her grandmother, Joyce Strong, regularly visited her father and maintained a close relationship.
"I know some people probably wonder how I can have a relationship with my father given that he killed my mother, but we are very close, and I have never felt angry at hime," Alyshia said in her clemency petition.
Alyshia's half-sibling, Lauren, said the relationship between the two was especially close because of the father's guilt and his efforts to give her "the best possible relationship with a parent under these circumstances."
Richard Strong is now the fourth person to be executed in Missouri this year. According to the state, his last meal was fried chicken, a cheeseburger and doughnuts.
He was one of the 12 death row inmates named as plaintiffs in a case challenging the constitutionality of Missouri's lethal injection protocol. Attorneys for the inmates have argued that the state's use of compounded pentobarbital violates the Eighth Amendment's ban on cruel and unusual punishment by creating a risk of unnecessary pain.
Unlike other states struggling with a dwindling or depleted supply of lethal injections, Missouri now has enough of a stockpile to carry out 16 executions, BuzzFeed News reported last week.
The state has refused to say whether the drugs came from a compounding pharmacy or were manufactured by a pharmaceutical firm, raising questions about the efficacy of the drug supply.