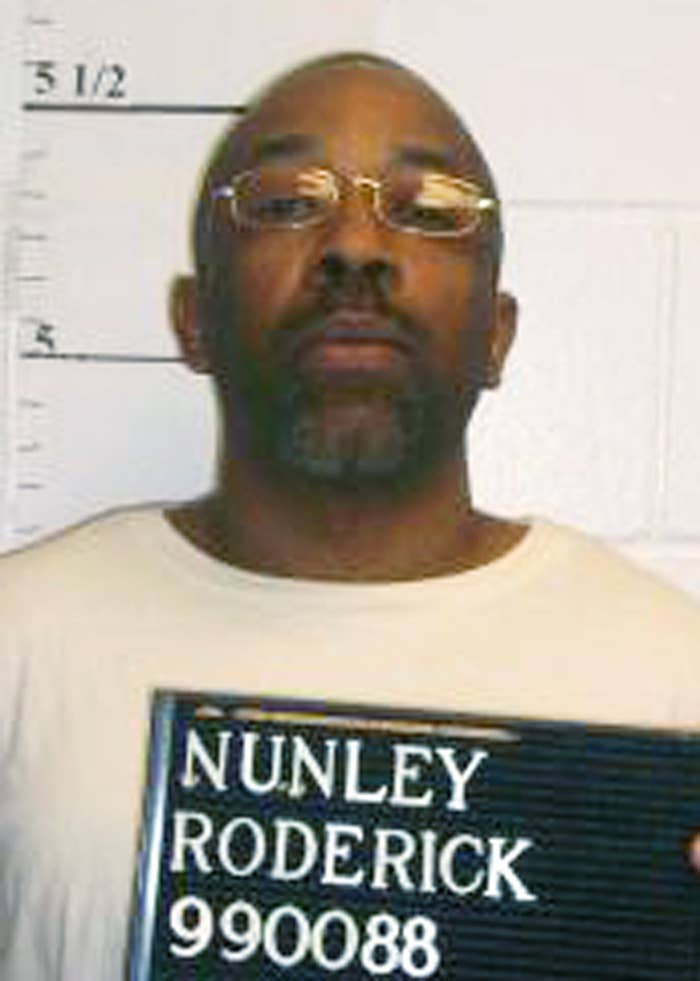 Missouri executed Roderick Nunley on Tuesday for the 1989 rape and murder of 15-year-old Ann Harrison.
Nunley and his accomplice, Michael Taylor, abducted Harrison as she waited for her school bus on March 22, 1989, while they were driving in a stolen car in Kansas City, according to court documents.
The men then drove the teenager to Nunley's mother's house, where they forced her to crawl down the stairs into the basement. After raping and sodomizing her, they put her in the trunk of the car and repeatedly stabbed her with a steak and butcher knife. They abandoned the car in another neighborhood, leaving Harrison to bleed to death.
Taylor was executed in February 2014 after the U.S. Supreme Court declined to intervene.
Afterward, Attorney General Chris Koster said the length of time it took to carry out his sentence was a "textbook example showing why society is so frustrated with a system that has become too cumbersome."
The Department of Public Safety said the execution took 11 minutes. Missouri has carried out six executions so far this year — second only to Texas, which has carried out 10.
Nunley's attorney, Jennifer Herndon, had appealed to the Supreme Court to stop her client's execution. In one appeal filed last week, Herndon argued that the death penalty violated Nunley's Eighth Amendment right protecting him against cruel and unusual punishment. Another appeal argued that Nunley should have been sentenced by a jury and not a judge.
Nunley pleaded guilty and waived his right to jury sentencing, leaving the Missouri state court to sentence him to death.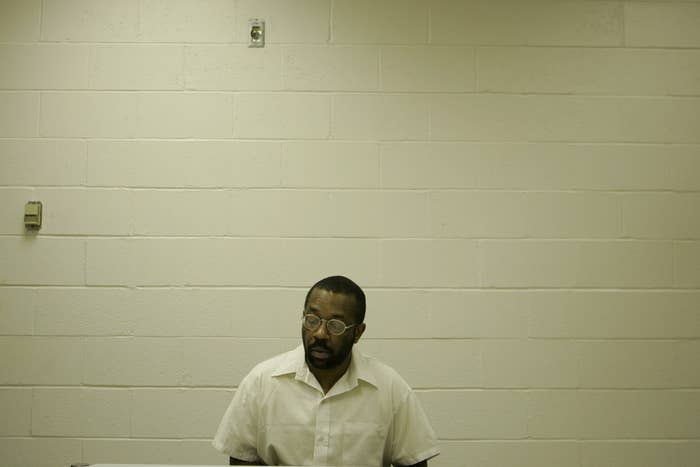 In a third appeal to the Supreme Court filed Monday, Herndon had argued that Missouri's secrecy surrounding its lethal injection drug violated Nunley's constitutional rights, the Associated Press reported. Herndon challenged the state's refusal to disclose who makes the drug used to execute people and whether the drug was tested.
A fourth petition was filed late on Tuesday, but not by Nunley's attorneys. It alleged Herndon was not competent and had conflicts of interest in the case. It pointed to a Marshall Project story that portrayed Herndon as an overworked attorney with numerous financial troubles. The petition alleged Nunley and his family were only notified by the article that Herndon's license had previously been suspended.
The high court denied all four requests, without any noted dissents. Shortly thereafter, Gov. Jay Nixon denied clemency, calling the crime "heinous."
Missouri uses pentobarbital in a one-drug lethal injection protocol. Missouri is believed to procure its supply of pentobarbital from a compounding pharmacy, which mixes individual ingredients in exact strength and dosages as prescribed. However, the state has previously refused to admit or deny that the drug is compounded as opposed to manufactured.