Missouri Puts To Death First Inmate Since Prolonged Arizona Execution
Updated: Michael Worthington was executed early Wednesday after U.S. Supreme Court denied his stay requests. Gov. Jay Nixon refused to grant clemency.
UPDATE — Aug. 6, 2014 1:22 a.m.: Michael Worthington was pronounced dead at 12:11 a.m. on Wednesday, Aug. 6.
He was the first to be put to death by lethal injection since Arizona's lengthy execution July 23.
A Department of Corrections spokesman issued this statement:
Michael Worthington was executed by lethal injection at 12:01 a.m. on Wednesday, Aug. 6, 2014 at the Eastern Reception, Diagnostic and Correctional Center in Bonne Terre, Missouri for the 1995 murder of Melinda "Mindy" Griffin. He was pronounced dead at 12:11 a.m.
Once the drugs were injected, Worthington appeared to breathe heavily for around 15 seconds before closing his eyes, the Associated Press reported.
Attorney General Chris Koster said in a statement that Worthington "paid the price for his callous bruality."
"Mindy Griffin's parents waited for nearly two decades for justice for their daughter. She was just 24-years old, finishing the final year of her studies at UMSL when her promising life was cut short. Tonight, Michael Worthington paid the price for his callous brutality."
UPDATE — Aug. 5, 2014 8:16 p.m. ET: Governor Jay Nixon denied Michael Worthington's clemency petition.
In a statement, Nixon said:
"Today, my counsel provided me with a final briefing on the comprehensive review of the petition for clemency from convicted murderer and rapist Michael Worthington. Each request for clemency is considered and decided on its own merit and set of facts, and this is a process and a power of the Governor I do not take lightly. After due consideration of the facts, I am denying this petition.

There is no question about the brutality of this crime – or doubt of Michael Worthington's guilt. Melinda "Mindy" Griffin, only 24 years old, was viciously raped and killed in her own home by Worthington. DNA evidence and his possession of items stolen from her home reinforced his confession and guilty pleas to murder, rape and burglary. My denial of clemency upholds the court's decision to impose the death penalty for this horrific killing.

I ask that the people of Missouri remember Mindy Griffin, and keep her and her family in their thoughts and prayers."
UPDATE —Aug. 5 2014 7:49 p.m. ET: The Supreme Court denied request for a stay of execution for Michael Worthington with a 5-4 vote. Worthington is scheduled to die by lethal injection in Missouri at 12:01 a.m. tonight.
Worthington's attorney, Kent Gipson, told BuzzFeed that the Supreme Court ruled against him on both stay motions. The vote was 5-4 on his appeal to stay the execution on the grounds that his constitutional rights were being violated because of Missouri's drug secrecy laws.
Gipson said that there was no word yet from Gov. Jay Nixon's office regarding Worthington's clemency request, and added that "they routinely deny clemency petitions."
Michael Worthington, who is scheduled to die in Missouri on Wednesday, Aug. 6, for raping and murdering a woman, could become the country's first man to be executed since Joseph Wood's prolonged and problematic lethal injection in Arizona last month.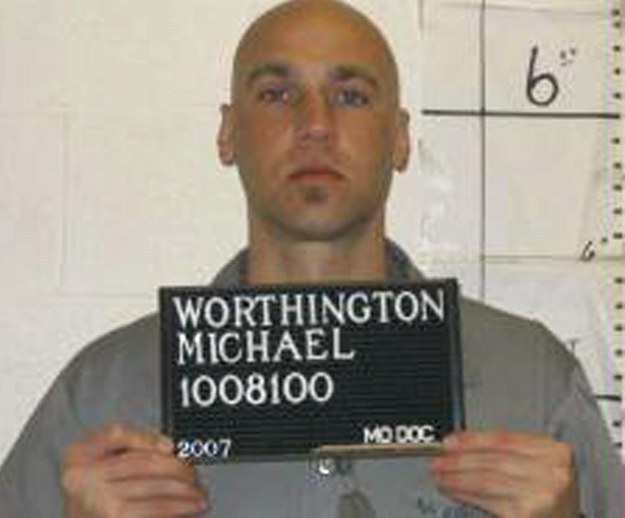 Worthington, 43, could become the seventh person to be executed in Missouri this year and the first to die by lethal injection since Arizona inmate Joseph Wood reportedly "gasped for air" hundreds of times during his nearly two-hour long execution that required 15 doses of lethal drugs.
In 1995, Worthington brutally raped his Lake St. Louis neighbor, Melinda Griffin, after breaking into her condominium. He robbed her after beating and strangling her to death.
On July 30, Worthington's attorneys filed a motion for stay of execution with the 8th U.S. Circuit Court of Appeals, stating that his execution should be delayed because of ongoing litigation involving Worthington and 14 Missouri death row inmates. The inmates are pursuing federal litigation over the state's secrecy laws regarding lethal injection drugs. The court will hear their arguments on Sept. 9.
Worthington's appeal stated that Missouri's execution process using "an unregulated compounded drug, from an undisclosed supplier, from unknown
ingredients, and through unknown processes" is likely to cause "substantial risk of harm and mental anguish" as well as "severe and unacceptable levels of pain and suffering," in violation of the Eighth Amendment ban on cruel and unusual punishment. His lawyers cited this year's problematic lethal injections in Ohio, Oklahoma, and Arizona.
However, state officials argued against a stay saying these states used different execution chemicals, protocols, and personnel than Missouri, the Kansas City Star reported. Missouri has a one-drug execution protocol using pentobarbital.
On Friday, the 8th Circuit Court denied Worthington's appeal to stay his execution. His appeal was also denied by the Missouri Supreme Court on Thursday. In his dissent, 8th Circuit Court Judge Kermit Bye, who supported the stay of execution, wrote: "Missouri's tactics have frustrated legitimate efforts to evaluate whether the State's protocols comply with constitutional requirements." He cited concerns about the state's refusal to provide information about the source and quality of its drugs, and its constantly changing protocol.
On July 31, Worthington's lawyers filed a motion for stay of execution with the U.S. Supreme Court.
Arizona's prolonged execution of Joseph Wood in July has led to a renewed debate on the secrecy laws surrounding states' lethal injection protocols and the drugs used to kill inmates.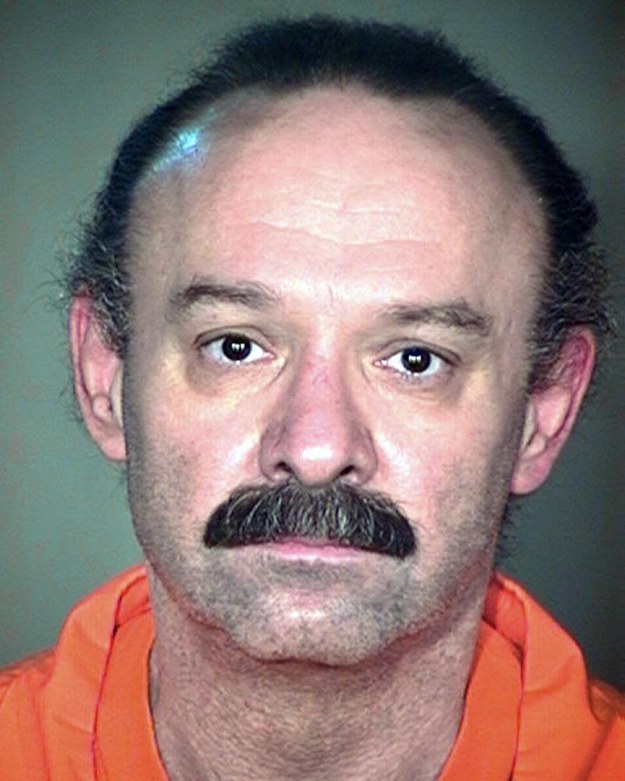 In light of Wood's death, Arizona has planned to review its execution process. Wood's two-hour lethal injection, which his lawyers called "the most prolonged execution in recent memory," also drew nationwide attention after conflicting reports of whether he gasped over 600 times during the process.
Missouri's attorney general Chris Koster recently expressed his concerns about the "creeping secrecy" surrounding executions. The state executed John Middleton on July 16, after the courts, including the U.S. Supreme Court, refused to stay his execution on his claim of innocence and doubts over his mental health.
Supreme Court Justice Ruth Bader Ginsburg told the Associated Press that she could not predict how the court would rule on Worthington's stay appeal in light of Arizona's execution.
"Your crystal ball is as good as mine," she said in an interview with the Associated Press.
The Aug. 6 execution of Manuel Vasquez, a Mexican Mafia hit man in Texas, was delayed because of his lawyer's backlog of paperwork, according to the Houston Chronicle.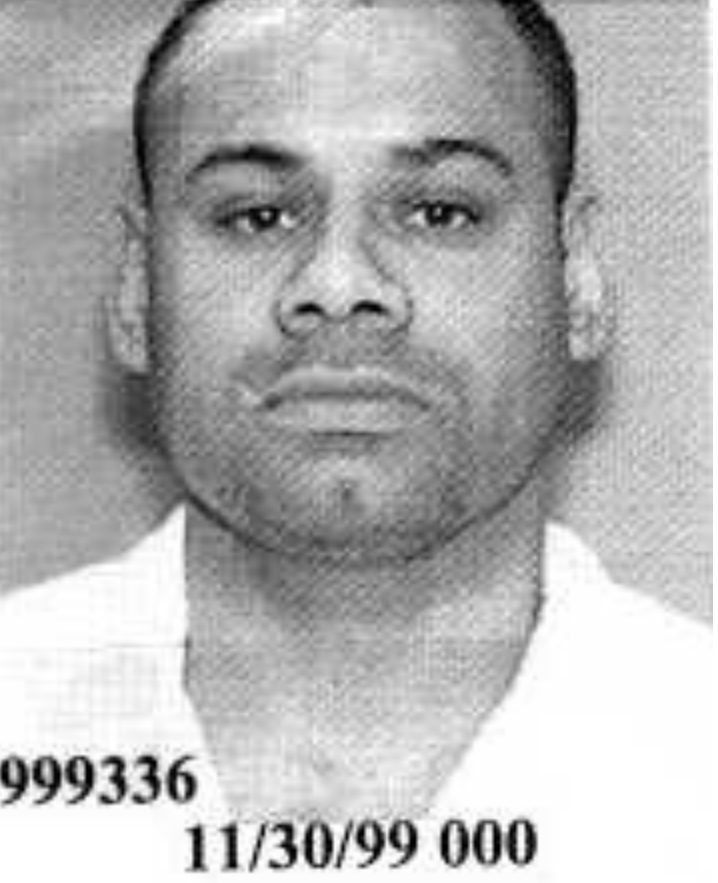 Vasquez was convicted of robbing and killing a 51-year-old woman as an ordered hit from the Mexican Mafia.
According to the Houston Chronicle report:
Rico Valdez, chief of the district attorney's appellate division, said Vasquez's attorney, Michael Gross, told him he was "behind schedule" on filing the necessary paperwork before execution — including a clemency petition and last-minute writs — and asked if the district attorney would oppose his request to withdraw the execution date.
Vladez agreed to delay the execution because he said he had worked with Gross on other capital cases and knew he was "not a procrastinator."