Human remains found Tuesday during the search for missing Fort Hood soldier Vanessa Guillen are believed to be hers, her family's attorney said at a press conference on Wednesday. The attorney, Natalie Khawam, also said that a suspect tied to her case died by suicide on Wednesday morning.
The Army confirmed that a "military suspect," only identified as a junior Fort Hood soldier, killed himself in Killeen on Wednesday morning. The Killeen police department said the suspect had been a "person of interest" tied to Guillen's case.
Another suspect, identified as "the estranged wife of a former Fort Hood soldier," was arrested in connection with Guillen's disappearance, the US Army Criminal Investigation Command (CID) said. She is currently in custody in the Bell County jail and is awaiting charges.
The Army CID did not release the names of the two suspects.
Guillen, 20, a private first class in the 3rd Cavalry Regiment, was last seen on the morning of April 22 in the parking lot of her barracks in Fort Hood.
Army officials said that investigators found partial human remains Tuesday when they returned to an "area of interest" near Leon River in Bell County, Texas, during the search for Guillen.
Officials said they had not yet confirmed the identity of the remains, but Vanessa Guillen's sister, Mayra Guillen, said Wednesday that "at this point, everything points to" it being her missing sister.
Agents from the Army CID, along with other law enforcement authorities, attempted to locate a junior Fort Hood soldier who "fled the post" on Tuesday night and was believed to be in the city of Killeen, officials said.
On Wednesday morning at approximately 1:29 a.m. local time, the Killeen police department said they located the suspect walking in the 4700 block of East Rancier Avenue. As officers attempted to make contact with the suspect, he "displayed a weapon and discharged it towards himself," police said.

The suspect died at the scene from a self-inflicted gunshot wound, a spokesperson for the Killeen Police Department said. He was an active-duty soldier, officials said.

CID officials said the criminal investigation is ongoing.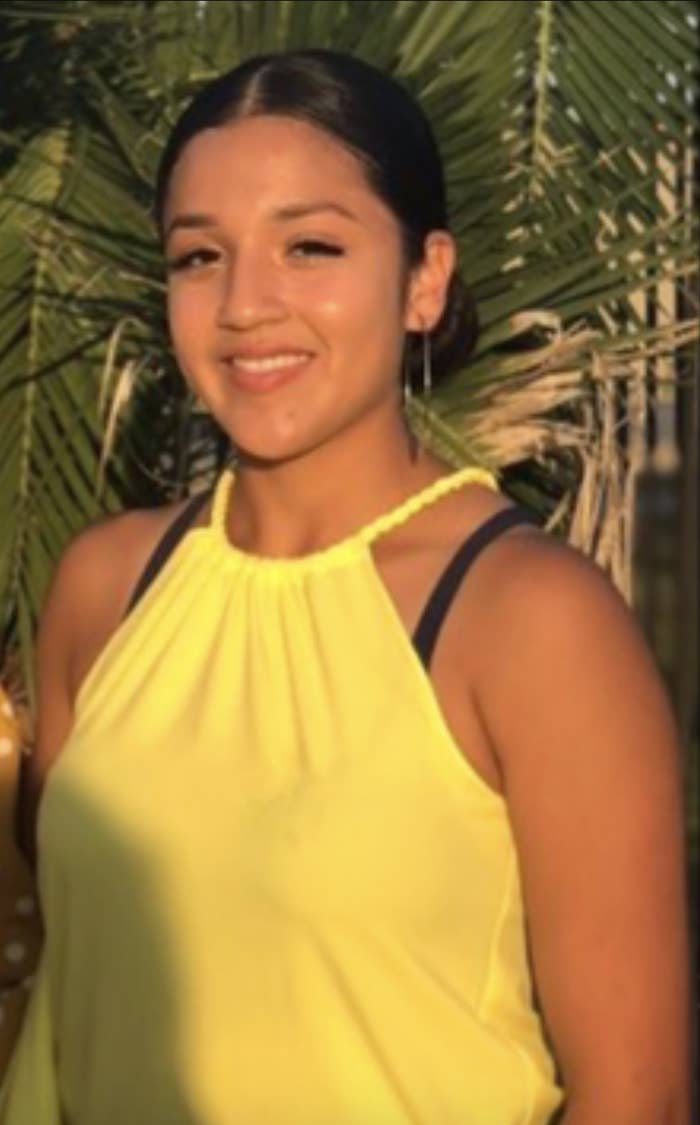 "We have made significant progress in this tragic situation and are doing everything possible to get to the truth and bring answers to the family of Pfc. Vanessa Guillen," Chris Grey, the spokesperson for Army CID, said in a statement.
Rep. Sylvia García of Texas said last week that the Army officials had suspected "foul play" was involved in Guillen's disappearance.

Guillen had been wearing a black T-shirt with purple fitness-type pants when she was last seen. Her car keys, barracks room key, and identification card were later found in the armory room where she had been working earlier that day, Army officials said.
After Guillen went missing, her family informed Army officials that Guillen had told them, and some of her friends, that a male sergeant had walked in on her while she was in the shower in the women's locker room, Khawam told BuzzFeed News.

Khawam said that Guillen did not report the allegations to her supervisors because she feared retaliation.

On Wednesday, Army officials also announced that an inspector general would be reviewing the Sexual Harassment/Assault Response and Prevention program at Fort Hood, including looking at how the program is implemented, whether soldiers who report claims of sexual harassment are supported, and if there are any systematic issues with the program.
Started in 2006, the program, also known as SHARP, was designed to curb sexual assault and harassment within the ranks of the Army.
Army officials began investigating Guillen's sexual harassment allegations on June 18.
Guillen's family demanded a congressional investigation on Wednesday, accusing the Army of failing to keep Guillen safe and of "lying" to them throughout her disappearance.
Marya Guillen said that the suspect who died by suicide "had the nerve that day to laugh in my face," when she first went to the military base to find out about her sister's disappearance.

"I met him not knowing that he had something to do with it," Mayra Guillen said. "I felt something was telling me that he did something, and I wasn't wrong apparently."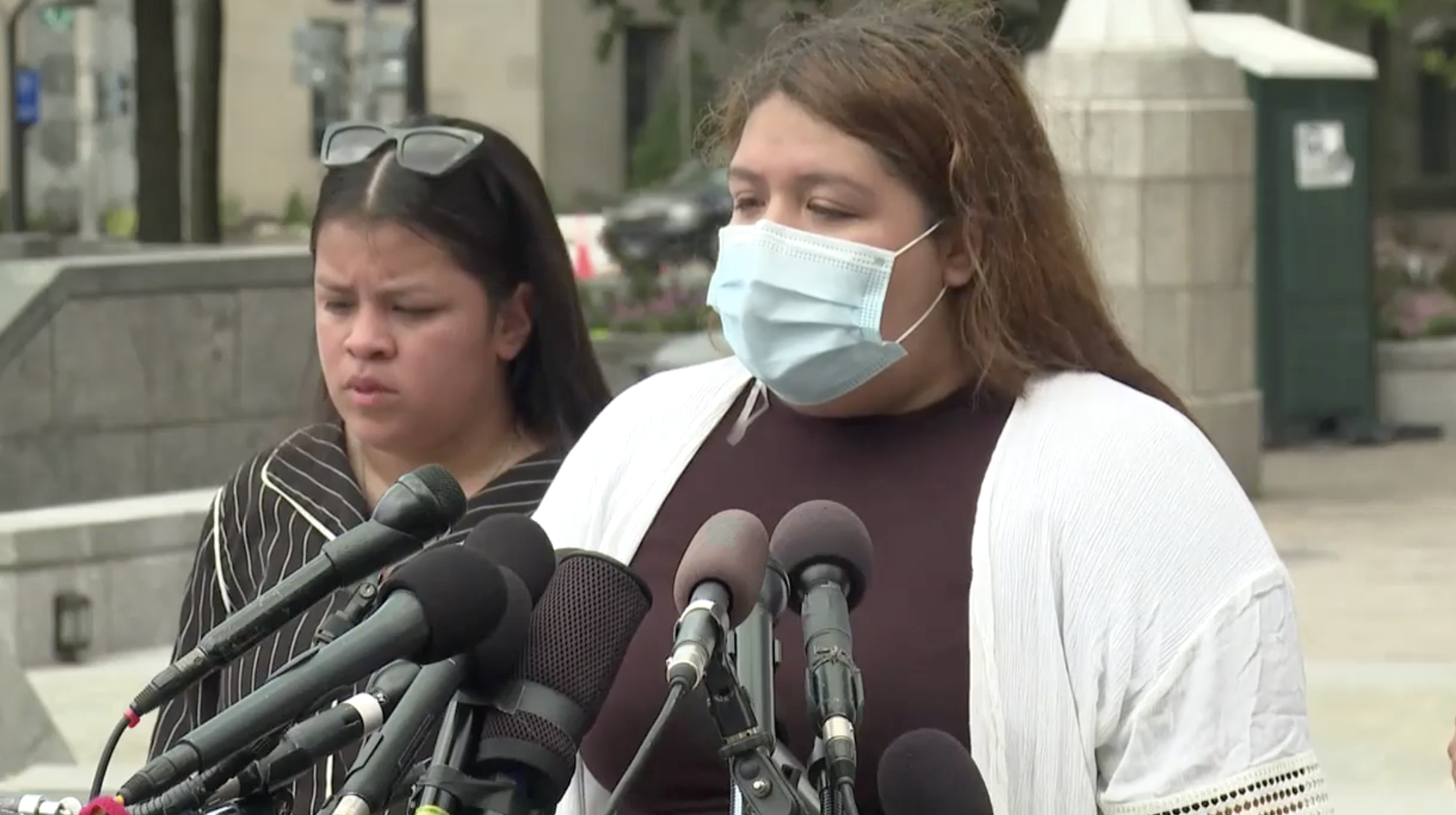 Rep. Tulsi Gabbard of Hawaii joined Guillen's family on Wednesday to call for congressional oversight into the case.
"The fact that over 60 days has gone by and there has been no disclosure of her sexual harassment charges is absolutely unacceptable," Gabbard said. "We stand here for Vanessa. We stand here for justice. We stand here for every other service member who has experienced sexual harassment or assault and did not feel safe reporting it for fear of retaliation," she said.
The remains of another Fort Hood soldier, 23-year-old Gregory Wedel-Morales, who went missing last August after he was last seen driving his car, were discovered in Killeen on June 19.

Army officials said they had "no credible information or evidence" that his death was connected to Guillen's disappearance.
Guillen's sister, Lupe Guillen, said Wednesday that the Army "lied to our faces every single day."
"My sister was sexually harassed, yet nothing was done," a tearful Lupe said at the press conference. "How can this happen on a military base? How can this happen when she was on duty?"