Miss America Wants People To Stop Asking Janay Rice Why She Didn't Leave Her Husband
The newly crowned Miss America, Kira Kazantsev, said she had been in an abusive relationship in college.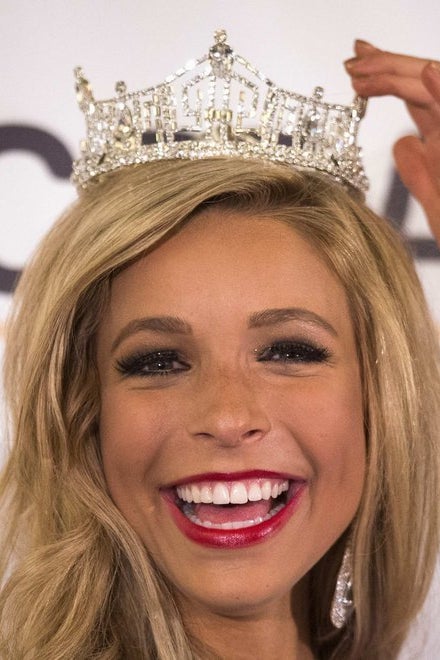 Kira Kazantsev, who was crowned Miss America last night and whose platform was domestic violence, told NPR that people should stop judging Janay Rice for sticking by her husband, former Baltimore Ravens Ray Rice, even after he knocked her unconscious in an elevator.
The 22-year-old, who had herself been in an abusive relationship, told NPR:
I want people to stop asking, 'Why doesn't she just leave?' Every woman is an expert in her own case, and there are so many extenuating circumstances that lead to a woman staying with her abuser.
Kazantsev said that the woman in the abusive relationship should be the one to decide if she wants to leave or not. Friends and family should only offer their support.
Kazantsev works with a domestic violence advocacy organization called Safe Horizon. "The main goal is to get people talking about it," Kazantsev told NPR. "If people are willing to talk about it, they're not scared of it, it's not taboo."
After Rice was suspended from the NFL following the release of a video showing him knocking out Janay, his wife blamed the media for ruining his career and said the couple would "continue to grow and show the world what real love is."