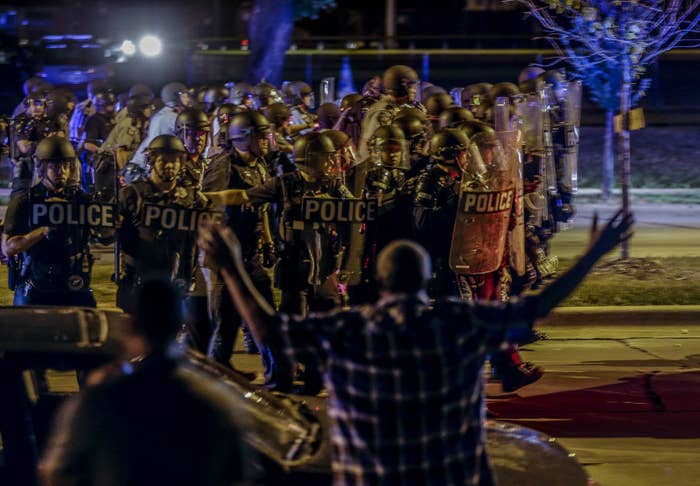 Milwaukee Mayor Tom Barrett said a 10 p.m. weeknight curfew will be strictly enforced for teenagers starting Monday evening after two nights of violent unrest following the fatal police shooting of 23-year-old Sylville Smith on Saturday.

At least 14 people were arrested and four Milwaukee police officers were injured Sunday night during the second night of the protests. Police Chief Edward Flynn said Monday that "gunfire remained a problem" on the second night of protests with 30 ShotSpotter activations. He said there was "gunfire in the vicinity of the officers that were attempting to restrain the disorder."

Smith, who was black, was fatally shot by a 24-year-old black police officer after he allegedly fled from a car cops pulled over because it appeared suspicious. Police said that Smith, who has a prior criminal record dating back to 2011, was holding a gun when the officer shot him. The deadly encounter was captured on police body cameras and triggered violent demonstrations leading to several arrests and damaged property over two nights.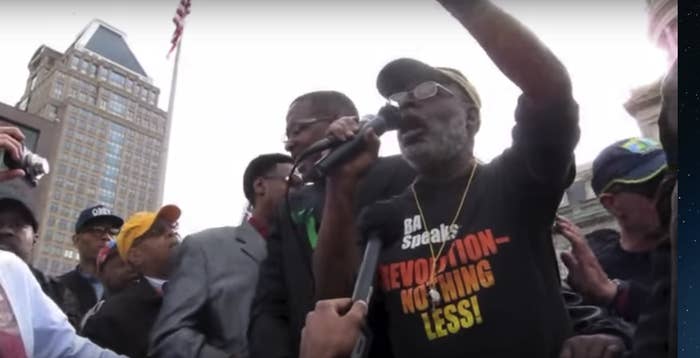 Flynn said that members from Chicago's Revolutionary Communist Party (RCP) were the ones who "started trying to create problems" during Sunday night's protest. He said that the city "made it to 11:30 p.m." without any incident. "These characters showed up and decided to make a statement," Flynn said.

In a statement on the protests in Milwaukee, the RCP's spokesperson and founding member, Carl Dix, said, "People have righteously defended themselves in the face of this savage pig violence."

He accused the police of "demonizing" Smith by saying that he was armed and citing his lengthy arrest record. "But still people took to the streets, in the face of cops flooding the neighborhood armed to the teeth and even shooting at people to try to force them to disperse," Dix wrote. "This rebellion is right on time."

The Revolutionary Communist Party was founded in 1975 by its current chairman, Bob Avakian — described as a "revolutionary" on the party's website. The party claims it has "taken on the responsibility to lead revolution in the U.S., the belly of the imperialist beast, as its principal share of the world revolution and the ultimate aim of communism."

Its members have been accused of inciting agitation and clashing with protesters as well as police during the 2014 riots in Ferguson, Missouri, after the fatal police shooting of Michael Brown. Dix, along with two other RCP members, were supposedly arrested by police during the protests, according to the party, which said their "their sole 'crime'" was attempting to read the RCP's statement —"To the Defiant Ones" — to a crowd that had gathered.
"I came to Ferguson to stand with people who had poured into the streets after the murder of Michael Brown, and were demanding justice and refusing to silently suffer this abuse any longer," Dix, who is also the co-founder of Stop Mass Incarceration Network, said in a statement after his arrest.
Dix was also seen on video addressing a crowd of protesters in Baltimore after the death of Freddie Gray at the hands of the police.
And Joey Johnson, who was arrested for burning a flag outside the 2016 Republican National Convention, is also a member.

Chief Flynn said that his force had "policed an awful amount of demonstrations these past two years" and that "virtually all of them were without arrests or injuries."

"This was, quite frankly, unanticipated," he said at a press conference Monday.