"Thank you, Barack, for proving you're not a lame duck, but my very own silver fox," she wrote, sealing the note with a kiss.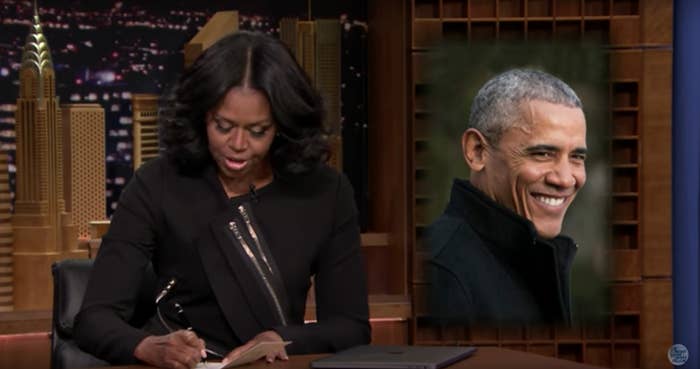 Fallon wrote all his thank-you notes to Michelle Obama, including one that thanked her "for giving a whole new meaning to the phrase 'the right to bear arms.'"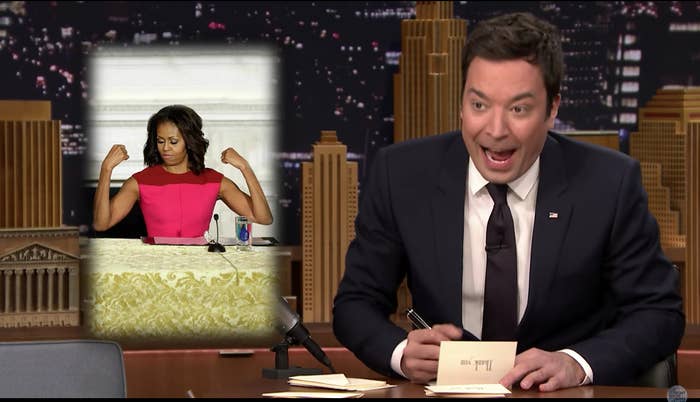 But the thank-you note that drew the most cheers from the audience was when Fallon thanked her "for always promoting physical fitness" and asked her, "Since you like exercise so much, how about running for president?"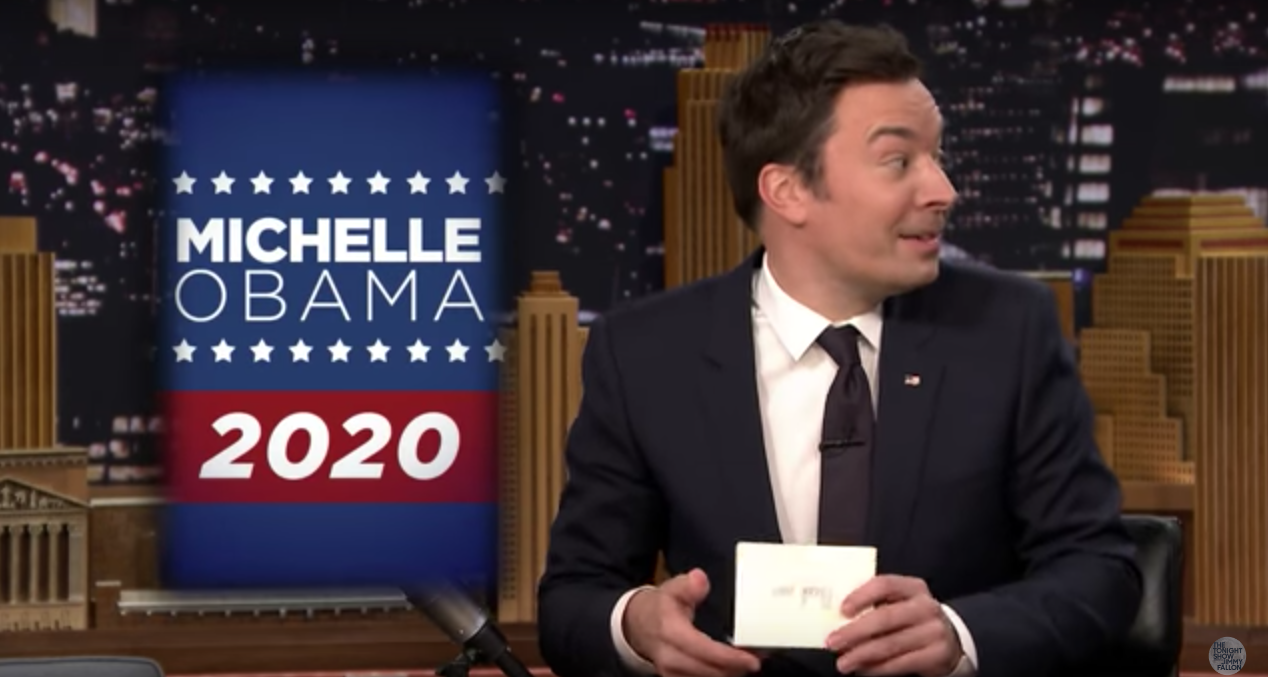 The first lady also surprised some of her supporters who were recording emotional goodbye messages to her, bringing most of them to tears.