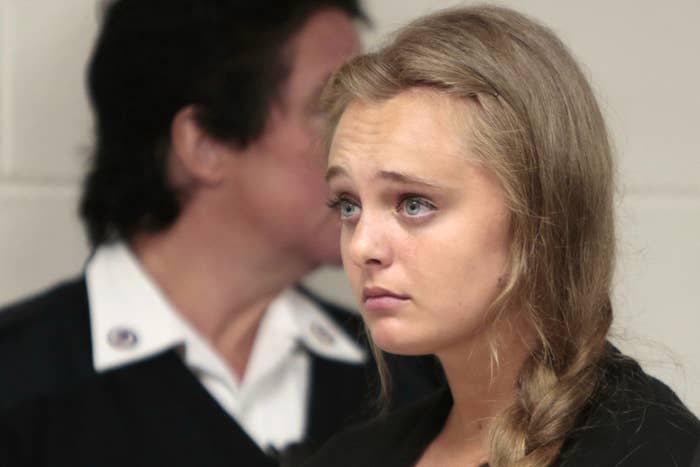 The trial for Michelle Carter, a 20-year-old Massachusetts woman who allegedly urged her boyfriend — through text messages — to kill himself, began Monday.
Moments after Carter was sworn in at Taunton District Court, she waived her right to a jury trial — it means her fate to be decided by the judge alone. Legal experts say that this was a "savvy decision" by her defense team because a judge is more likely to stick to the letter of the law, and that unlike a jury, a judge would not emotionally to her or her text messages
Conrad Roy, 18, killed himself on July 12, 2014, by inhaling carbon monoxide produced by a water pump in his truck. Roy — who had a history of mental illness and had previously attempted suicide — got out of the truck because he was "scared," but Carter texted him to "get back in," according to court documents.
Prosecutors have said that through text messages and phone calls, Carter, 17 at the time, pressured Roy to kill himself, instructed him as to when and how to do it, assuaged his concerns over killing himself, and chastised him when he delayed doing so.
"The theme of those text messages can be summed up in the phrase used by the defendant four times between July 11 and July 12, 2014: 'You just [have] to do it,'" the state's highest court said in a ruling last year, giving the go-ahead for Carter to be put on trial.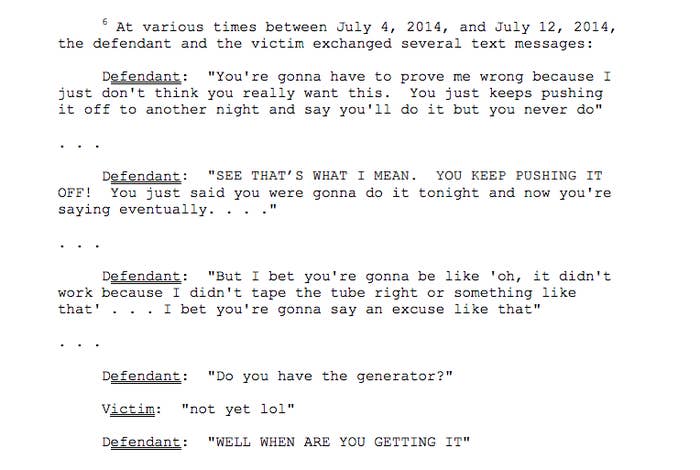 Carter's lawyers have argued that prosecutors did not present sufficient evidence that she engaged in "wanton and reckless conduct" as she did not physically harm Roy — and didn't threaten to.

They also noted that Massachusetts is one of the 11 states in the country that does not have a statute criminalizing defendants "who, in some manner, encourage or assist a person to commit suicide."

"Charging Carter with involuntary manslaughter in the present circumstances is a rather dubious effort to circumvent the fact that the Massachusetts legislature has not criminalized words encouraging someone to commit suicide," her attorneys wrote in an appeal brief.

Based on evidence of Roy's history of mental illness and his previous attempt, Carter's lawyers have said that he was "predisposed to, and had thoughts of suicide" before he began communicating with Carter. The two met as teens and began dating around 2011 — they lived in different towns, communicating mostly through text messages and phone calls.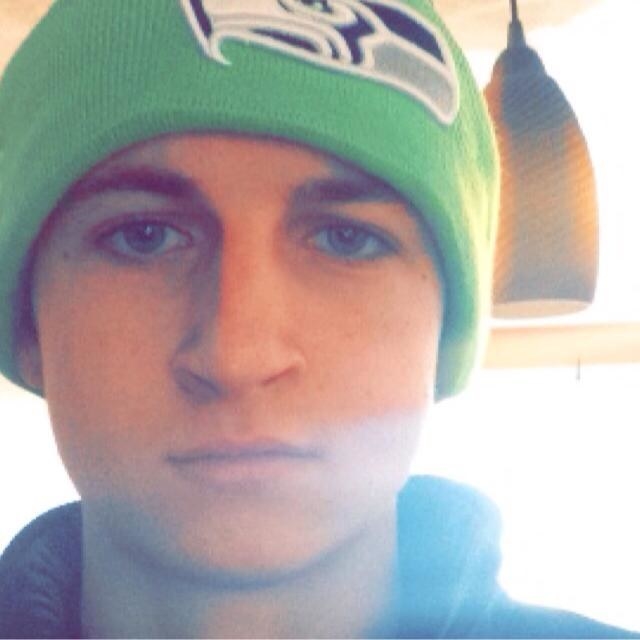 Roy, who graduated from his high school with a 3.88 GPA a month before his death, had been accepted into Fitchburg State University and was "an all-round athlete" his family said.

He had been receiving treatment for mental health issues since 2011, according to court documents. In 2013, he attempted to kill himself by overdosing on acetaminophen, but a friend saved his life by contacting emergency services.
"In fact he put the idea of taking his life into Carter's head and ultimately persuaded her to endorse his plan," Carter's attorneys said in their brief.

Carter was aware of Roy's history of mental illness and his previous suicide attempt, according to court documents. A majority of the messages between them focused on suicide, according to evidence presented to the grand jury.
Prosecutors have argued that Carter assisted Conrad's death not only by "counseling him to overcome his doubts and pressuring him," but also by "developing a plan to poison him with carbon monoxide."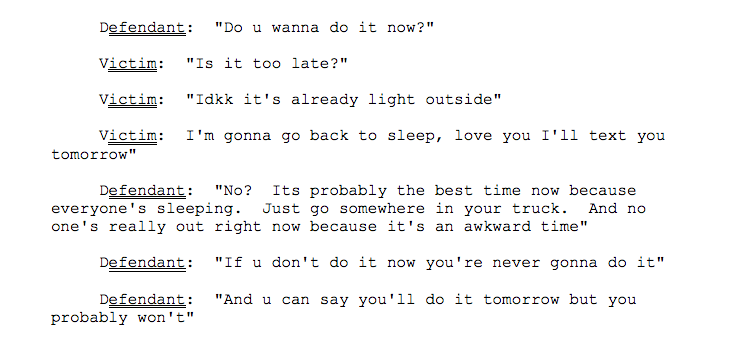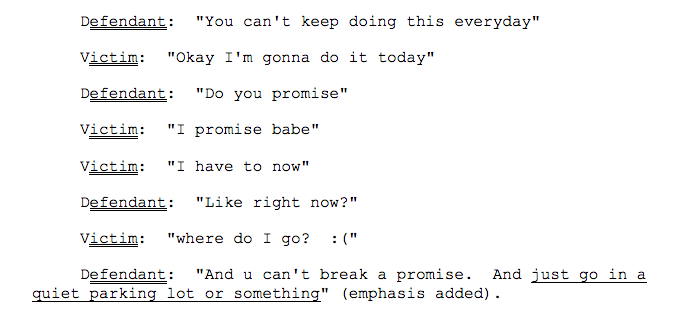 When Roy proposed his idea to siphon carbon monoxide from his truck's exhaust pipes into the cabin, Carter offered him advice on the plan's technical aspects, her text messages showed.

The two also had phone conversations while Roy was in the truck before killing himself.

After Roy's death, Carter texted her friend saying that at one point, Roy got out of the truck because he was "scared" but that she commanded him to get back in, court documents stated.
In the text message to her friend, Samantha Boardman, Carter also acknowledged that she could have stopped him from killing himself, prosecutors said.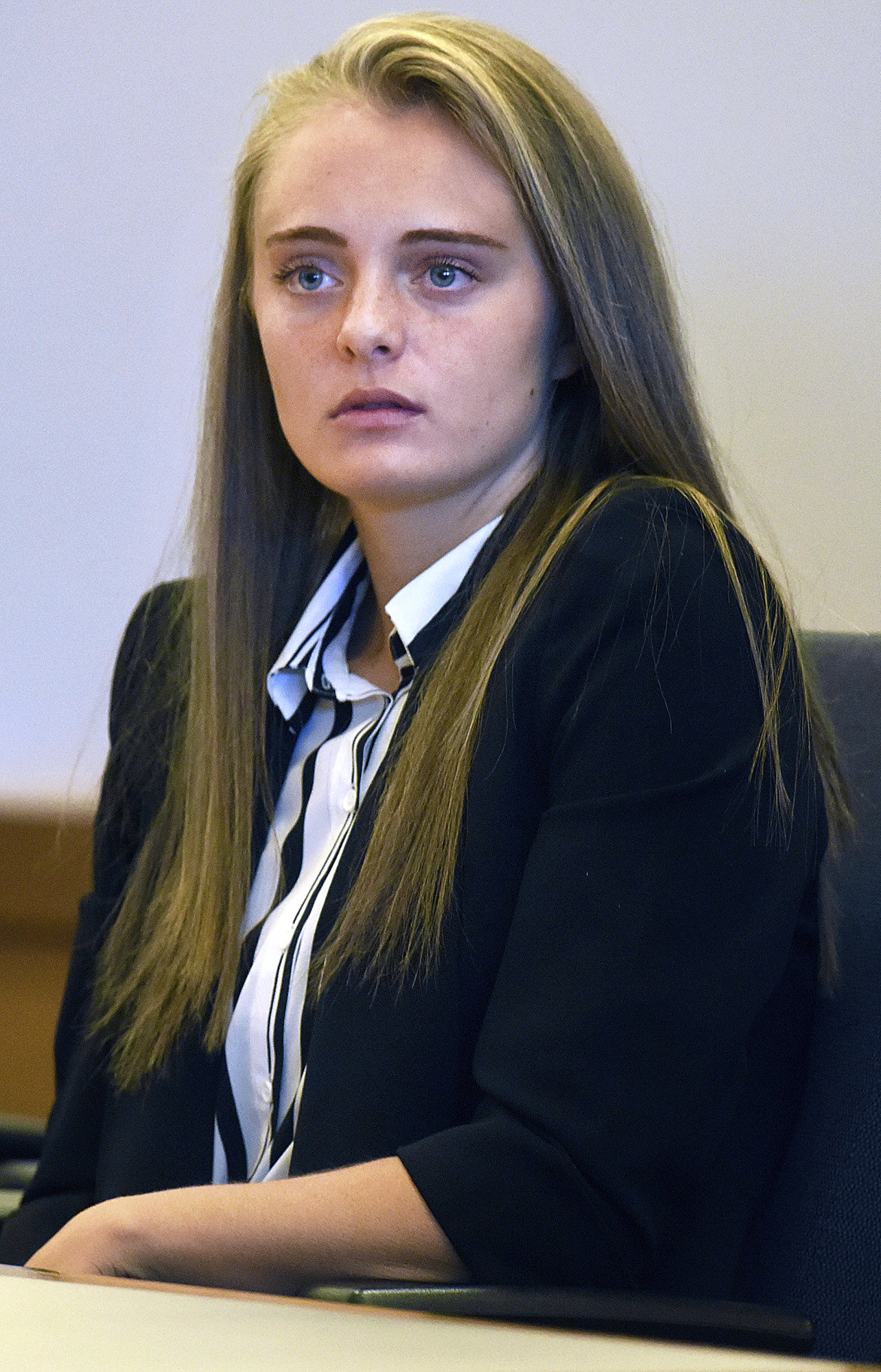 She told Boardman, "I helped ease him into it and told him it was okay, I was talking to him on the phone when he did it I could have easily stopped him or called the police but I didn't."

She also told her friend that Roy's death "is my fault."

In her text message to Boardman, Carter said: "Sam, [the victim's] death is my fault like honestly I could have stopped him I was on the phone with him and he got out of the [truck] because it was working and he got scared and I fucking told him to get back in Sam because I knew he would do it all over again the next day and I couldnt have him live the way he was living anymore I couldnt do it I wouldnt let him."

Carter's lawyer, Joseph Cataldo, did not return BuzzFeed News' request for comment.
Legal experts told BuzzFeed News that the highly publicized case is unusual and predict that the trial's outcome could potentially lead to the creation of a new state law criminalizing assisted suicides or encourage prosecutors to pursue more aggressive charges in cyberbullying cases that result in suicides.

They also believed that prosecutors will face an uphill climb to justify the charge of involuntary manslaughter.
And Carter's decision to waive her right to a jury trial, was a "savvy decision" and would likely help her case, Daniel Medwed, a professor of law and criminal justice at Northeastern University School of Law, told BuzzFeed News on Monday.
"It is quite common in cases with salacious and/or particularly unpleasant facts for a defendant to forego her right to a jury trial," Medwed said. "The idea is that she might have a better shot with a judge — who is experienced in criminal justice and somewhat impervious to ugly facts — than with citizens who might be shocked by the details and react emotionally against the defendant."

He said that facts of Carter's case "make it appear perhaps a much worse incident that criminal law would tolerate."

Medwed said that under criminal law doctrine, it was "a stretch" to charge her with involuntary manslaughter.
"A judge would be aware of the extent to which its a stretch and would take into account, that while her behavior was egregious, it was maybe not manslaughter," he said.

However, the average person who is not familiar with criminal law, would "essentially be affected by the callous nature" of Carter's behavior, Medwed said.

He also said that it was likely that most of the people in the South Coast of Massachusetts would have heard of the case and would have formed a negative opinion of Carter.

Medwed predicted that prosecutors will have a tough time proving that Carter acted with recklessness, in that she consciously disregarded the substantial risk that Roy could die.

The defense is likely to argue that as Roy suffered from depression and had previously attempted to kill himself, his death was "essentially going to happen anyway," Medwed said. The defense had strong arguments for reasonable doubt, he added.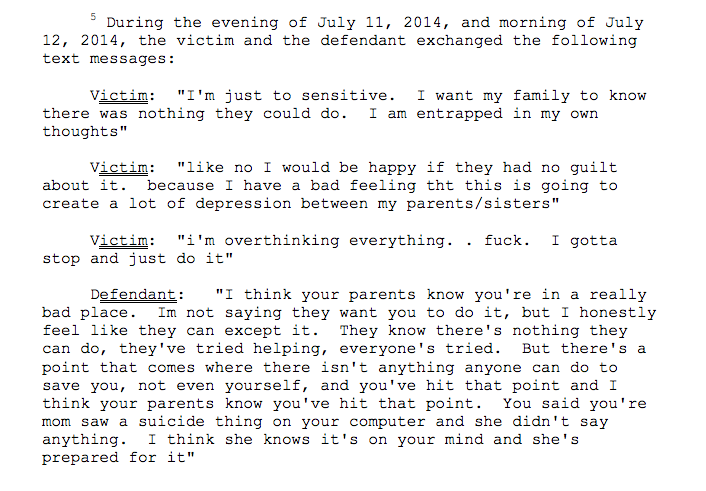 Some experts expect the trial to focus on the science relating to teenagers' brains and how they are developmentally different from adults.

"The whole idea of juveniles being different from adults in terms of developmental reasoning is going to be very prevalent at the trial — on both sides," Sharon Beckman, a Boston College Law School professor and director of the Boston College Innocence Program, told BuzzFeed News on Saturday, before Carter waived her right to a jury trial.

Beckman said that the prosecution will likely say Roy was young, impressionable, and not a responsible adult, in order to convince the jury that Carter was to blame for his death.

On the other hand, Carter's lawyers are likely to argue that brain science shows teens don't recognize risks as adults do, and are not as morally culpable when engaging in risky conduct, Beckman said.


Beckman also expressed her disapproval of prosecutors trying out a "novel theory" — trying a suicide as a homicide without an existing statute to deal with such a circumstance.

She argued that the Massachusetts Supreme Judicial Court — the state's highest court — violated due process by expanding the state's criminal law for the first time to allow encouragement of suicide to be prosecuted as a homicide.
While in most jurisdictions criminal law is made by the legislature, the SJC has the power to expand criminal law. However, Beckman said, it can do so only prospectively — that is, apply it to future cases. Applying the expansion in a case that is before the court would violate due process, which is what she believes happened in the Carter case.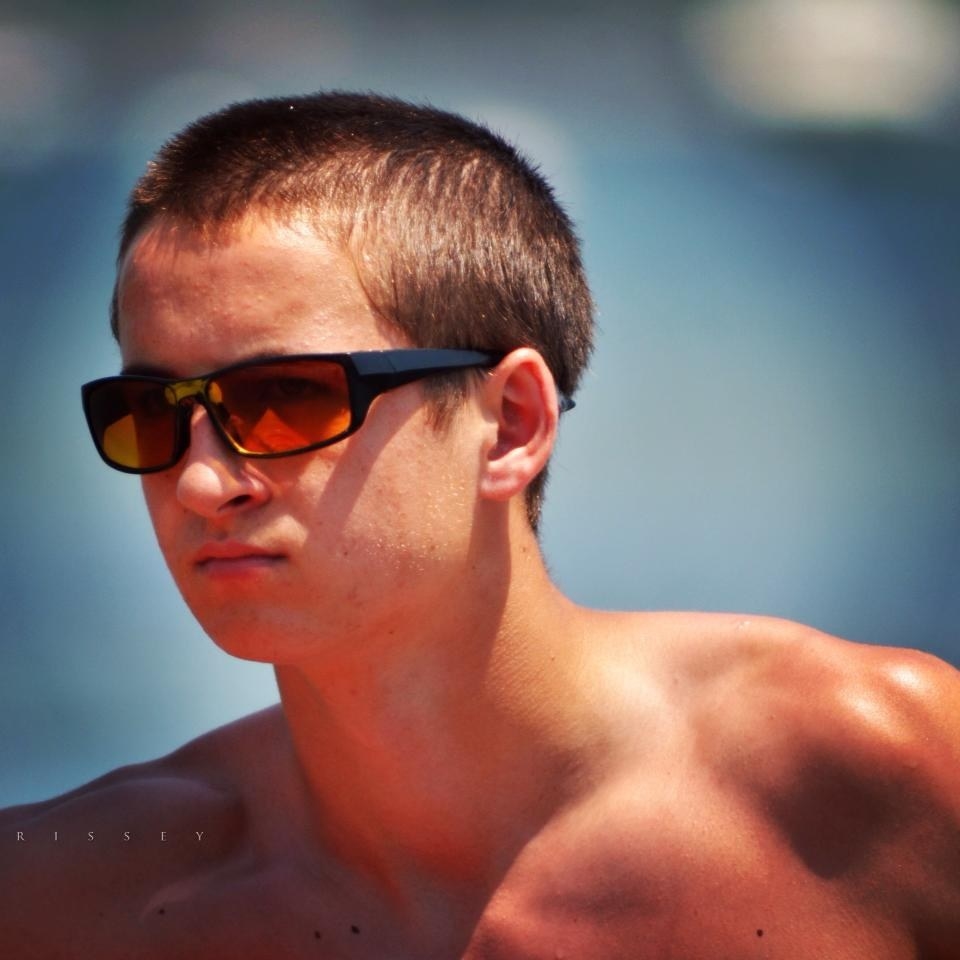 Beckman referred to a longstanding common law doctrine that says that no matter the defendant's words or actions, if the victim intentionally killed himself, then he is responsible for his own death.
"Under law, you have to prove that the defendant's conduct was the proximate cause of the victim's death," she said. A proximate cause in this case means Roy wouldn't have died if Carter hadn't pressured him to do so.

Beckman said that while there is probable cause to believe Carter encouraged Roy to kill himself, "that's not enough" to prove a charge that involves a homicide.

"This doesn't mean nobody is to blame for his suicide. But not only are they punishing Carter for something that doesn't seem to be a crime in Massachusetts, they're punishing her for a homicide," Beckman said. "If the prosecution were to succeed and she were to be convicted, that would be a violation of her due rights process."
She believes that the outcome of the case could potentially pave the way for the legislature to create a law criminalizing assisted suicide.