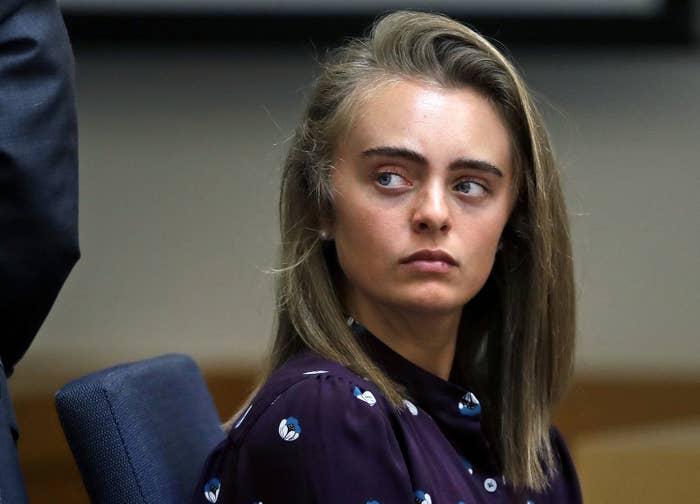 Massachusetts' highest court has refused to overturn the involuntary manslaughter conviction of Michelle Carter, the woman who encouraged her boyfriend — through text messages — to kill himself.
In an opinion issued Wednesday, the Supreme Judicial Court (SJC) ruled that the evidence against Carter proved that "by her wanton or reckless conduct she caused the victim's death by suicide."

When Carter was 17, she sent her 18-year-old boyfriend Conrad Roy a series of texts over two weeks encouraging him to kill himself. Roy — who had a history of mental illness and had previously made attempts on his own life — killed himself July 12, 2014, by inhaling carbon monoxide in his truck parked outside a Fairhaven Kmart.

During this time, Carter was 50 miles away in her Plainville home but spoke to Roy twice over the phone. During one of the phone calls, Roy got out of the truck because he was "scared," but Carter told him to "get back in" moments before his death, according to evidence presented by Bristol County prosecutors during Carter's trial in 2017.
A Massachusetts judge found Carter guilty of involuntary manslaughter in the death of Roy, concluding that her actions constituted "wanton and reckless conduct" when she failed to call for help after instructing Roy to get back in his truck despite knowing it was a toxic environment "inconsistent with human life."

She was sentenced to two and a half years in prison, of which she will serve only 15 months after her state appeals are exhausted.

Last October, Carter's lawyers had appealed to the state's highest court to overthrow her conviction, arguing that the trial judge's guilty verdict relied heavily on a single text message that served as an "uncorroborated confession."
They were referring to a rambling text message that Carter had sent her friend Samantha Boardman more than two months after Roy had killed himself, in which Carter claimed that during her phone call to Roy, he had exited his truck after he got "scared" that his plan to kill himself was working.
Carter told Boardman that she "fucking told him to get back in" the truck and proceed with his plan to kill himself.
"Sam his death is my fault like honestly I could have stopped him I was on the phone with him and he got out of the car because it was working and he got scared and I fucking told him to get back in," Carter's text said.
"Sam because I knew he would do it all over again the next day and I couldnt have him live the way he was living anymore I couldnt do it I wouldnt let him," a part of the text said.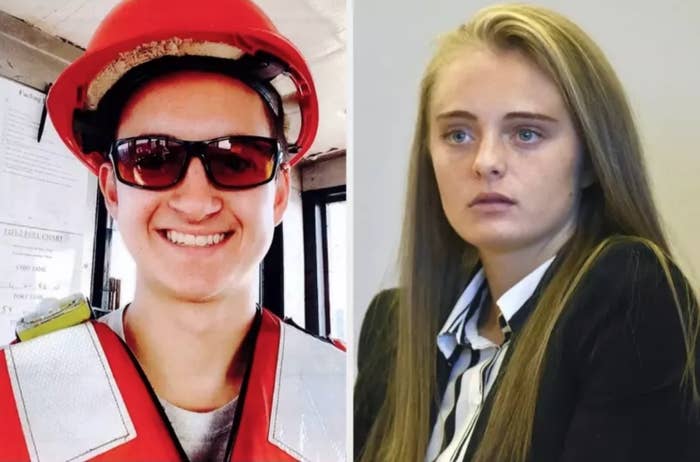 In his appeal to the SJC, Carter's lawyer, Daniel Marx, had argued that there was no way to know what Carter and Roy had said to each other during their last two phone calls before Roy's death and that it was "complete speculation" that Roy had gotten out of his truck and Carter had told him to get back in.
He also cited a state and federal law that says people — especially those whose credibility is questioned— cannot be convicted based on "uncorroborated confessions."

In its opinion affirming Carter's conviction, the court said that her statement was "more than adequately corroborated by the victim's death but also by text messages exchanged with the victim encouraging him to commit suicide."
The court said that her statement was also corroborated by the fact that Roy and Carter "were in voice contact while the suicide was in progress" and that "despite the physical distance between them" Carter was able to talk to Roy, hear what was going on in the truck, and give him instructions.
"Clearly, the defendant was not 'confessing' to an imaginary crime," the SJC said in its opinion.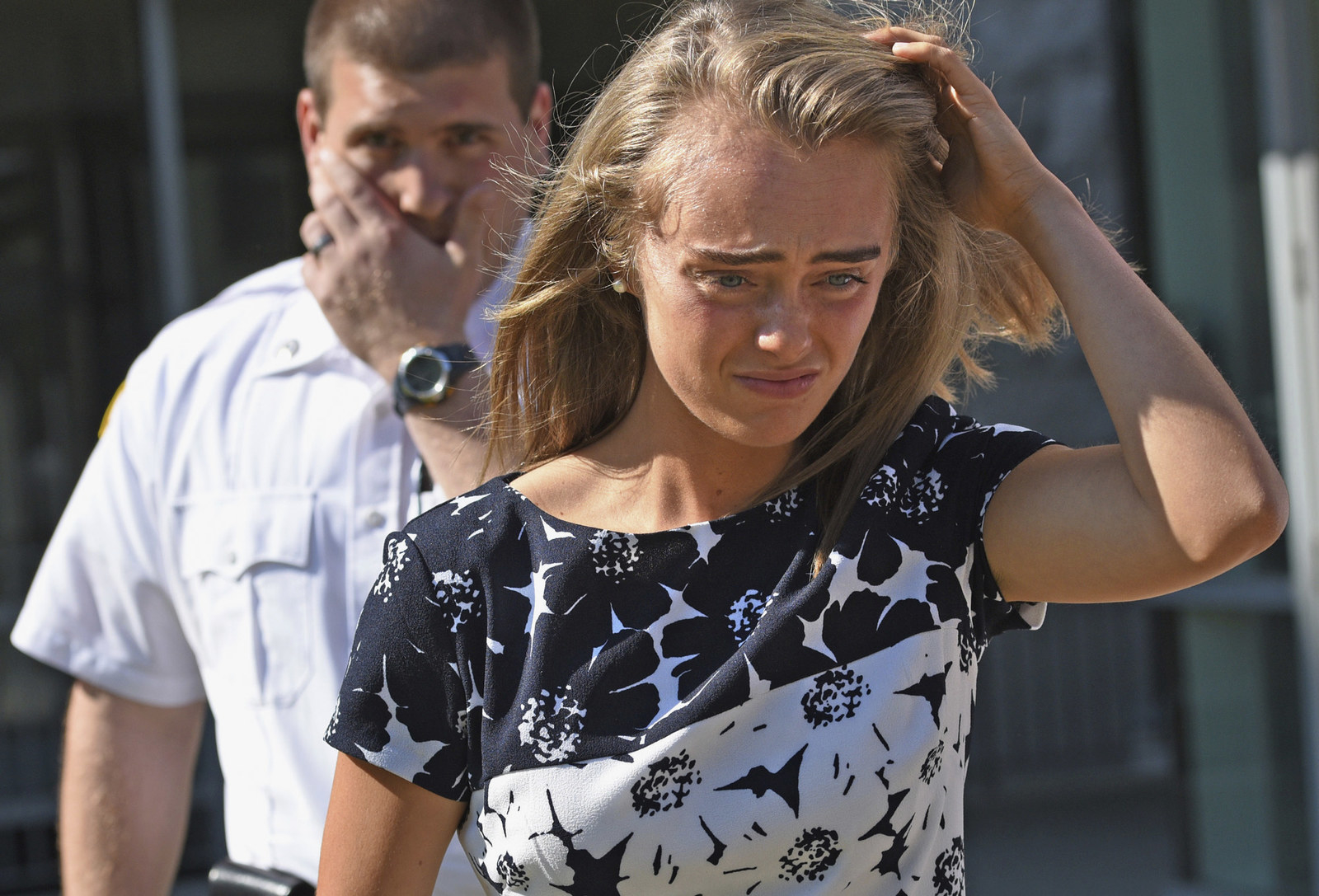 Marx had argued that even if what Carter told Boardman was true, prosecutors had failed to prove that Roy's life would have been saved had Carter called 911 for help after she told him to get back in his truck.

However the court said that Roy — "the vulnerable, confused, mentally ill, eighteen year old victim" had "managed to save himself once again in the midst of his latest suicide attempt" by getting out of his truck as it filled with carbon monoxide.

"But then in this weakened state he was badgered back into the gas-infused truck by the defendant, his girlfriend and closest, if not only, confidant in this suicidal planning, the person who had been constantly pressuring him to complete their often discussed plan, fulfill his promise to her, and finally commit suicide," the court said.
"And then after she convinced him to get back into the carbon monoxide filled truck, she did absolutely nothing to help him: she did not call for help or tell him to get out of the truck as she listened to him choke and die," the opinion said.

In a statement on Wednesday, Carter's lawyers said they were disappointed in the court's decision and indicated the possibility of an appeal to the US Supreme Court.
"We continue to believe that Michelle Carter did not cause Conrad Roy's tragic death, and she should not be held criminally responsible for his choice to end his own life," Marx said in the statement. "Today's decision stretches the law to assign blame for a tragedy that was not a crime."
Marx said that the court's decision had "very troubling implications for free speech, due process, and the exercise of prosecutorial discretion."
"We will evaluate all legal options for Michelle including a possible appeal to the U.S. Supreme Court," Marx said.
Carter's case made headlines as her lawyers believed she was the first person ever convicted anywhere in "such unusual circumstances."
They argued that that no state had interpreted its common law or assisted suicide statutes to criminalize words alone and that no one had been convicted of encouraging suicide where the defendant was neither physically present nor provided the means.
"If we had an assisted suicide law, Michelle Carter would never have even been prosecuted for this crime," Marx told reporters after the hearing last October. "At most, she may have helped him along that path [of suicide] but she certainly did not kill him."
The court also dismissed her lawyers' argument that her conviction violated her right to free speech under the First Amendment.

The court said that Carter "cannot escape liability just because she happened to use "words to carry out [her] illegal [act]."
They said that her involuntary manslaughter conviction was for her "pressuring text messages and phone calls, preying upon well-known weaknesses, fears, anxieties and promises, that finally overcame the willpower to live of a mentally ill, vulnerable, young person, thereby coercing him to commit suicide."
"We are therefore not punishing words alone, as the defendant claims, but reckless or wanton words causing death," the court said.