Meryl Streep gave a stellar performance as Donald Trump for the annual Shakespeare in the Park Public Theater Gala in New York on Monday.
The three-time Oscar winner nailed Trump's signature look, wearing a padded suit, red tie, and orange makeup.
Streep and actress Christine Baranski, who was playing Hillary Clinton, performed a duet of "Brush Up Your Shakespeare" from the Broadway musical Kiss Me, Kate at New York's Delacorte Theater.
In the musical, the song is performed by gangsters who advise men that the way to woo women is by reciting Shakespeare.
"You'll let me know, why all the women say no," Streep sang, altering the lyrics for her take on Trump.
She really went all out to get the "presidential look" — down to the small hands.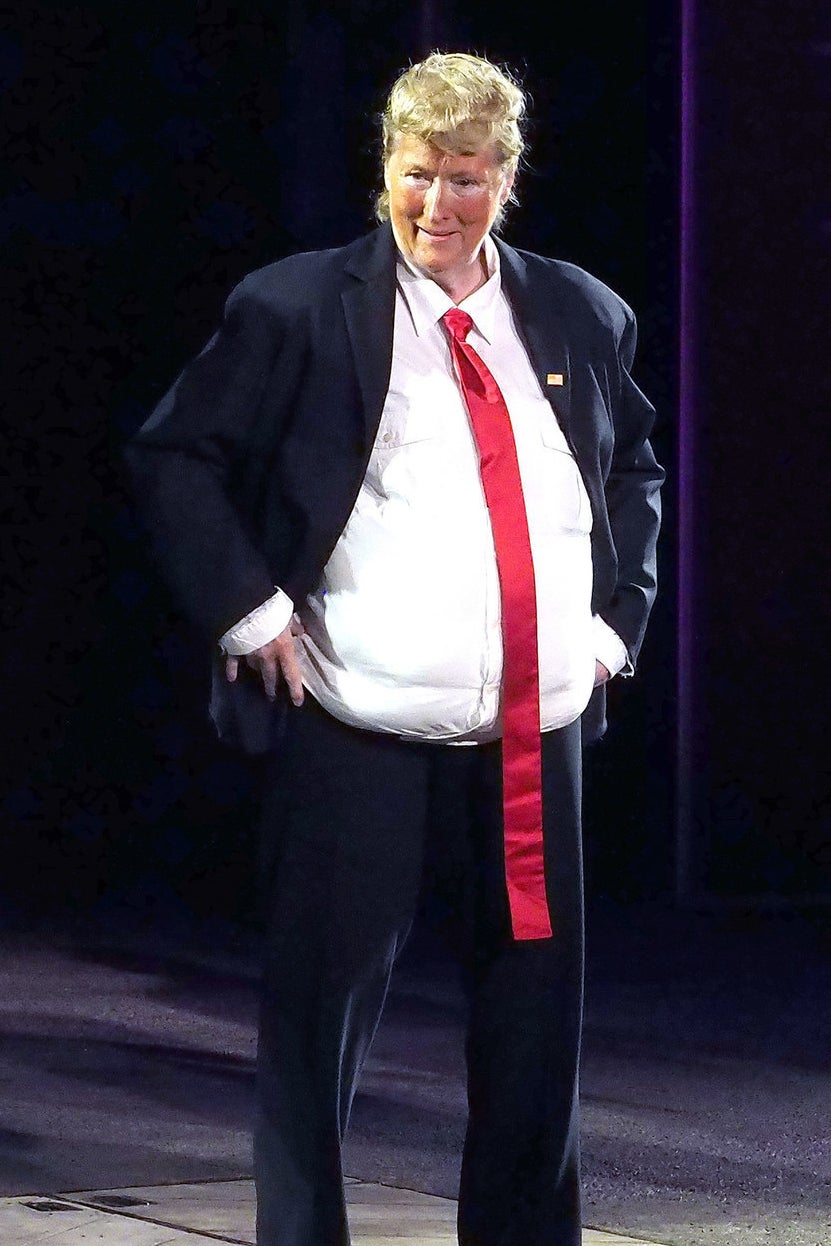 Great performance by Incredible Meryl!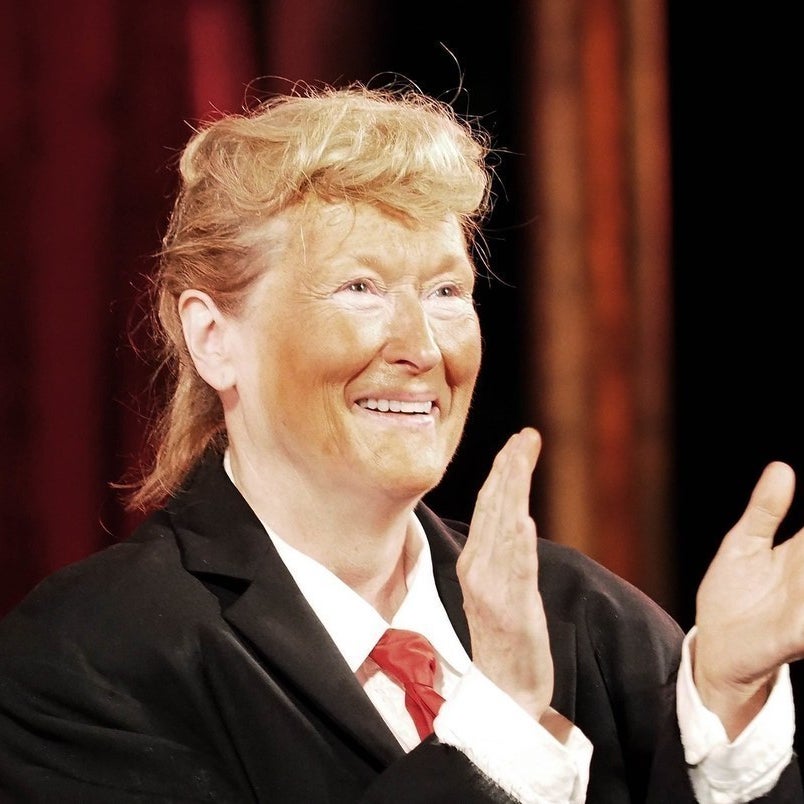 Streep's representative did not immediately respond to BuzzFeed News' request for comment.