McKayla Maroney, a two-time Olympic medalist, said on Wednesday that she was sexually abused by her former USA Women Gymnastics and Olympics team doctor Larry Nassar.

Maroney tweeted that Nassar began molesting her when she was 13 and repeatedly abused her until she left the sport.

Maroney spoke out about the alleged abuse in a tweet as part of the #MeToo movement, in which women across the world have been sharing their stories of sexual assault in the wake of the many allegations against Hollywood producer Harvey Weinstein.

"People should know that this is not just happening in Hollywood," Maroney said. "I had a dream to go to the Olympics, and the things that I had to endure to get there, were unnecessary, and disgusting."
Maroney said Nassar — who has been accused of sexual assault by dozens of gymnasts and athletes — first molested her at the age of 13 at a National Team training camp in Texas. She said that Nassar told her she was receiving "medically necessary treatment that he had been performing on patients for over 30 years."

Maroney said that she was repeatedly subjected to sexual abuse by Nassar under the pretext of being "treated."

"It happened in London before my team and I won the gold medal, and it happened before I won my Silver," she said.

She said she experienced "the scariest night of my life" when she was 15 and had flown with her team to Tokyo.

"He'd given me a sleeping pill for the flight, and the next thing I know, I was all alone with him in his hotel room getting a 'treatment.' I thought I was going to die that night," she said.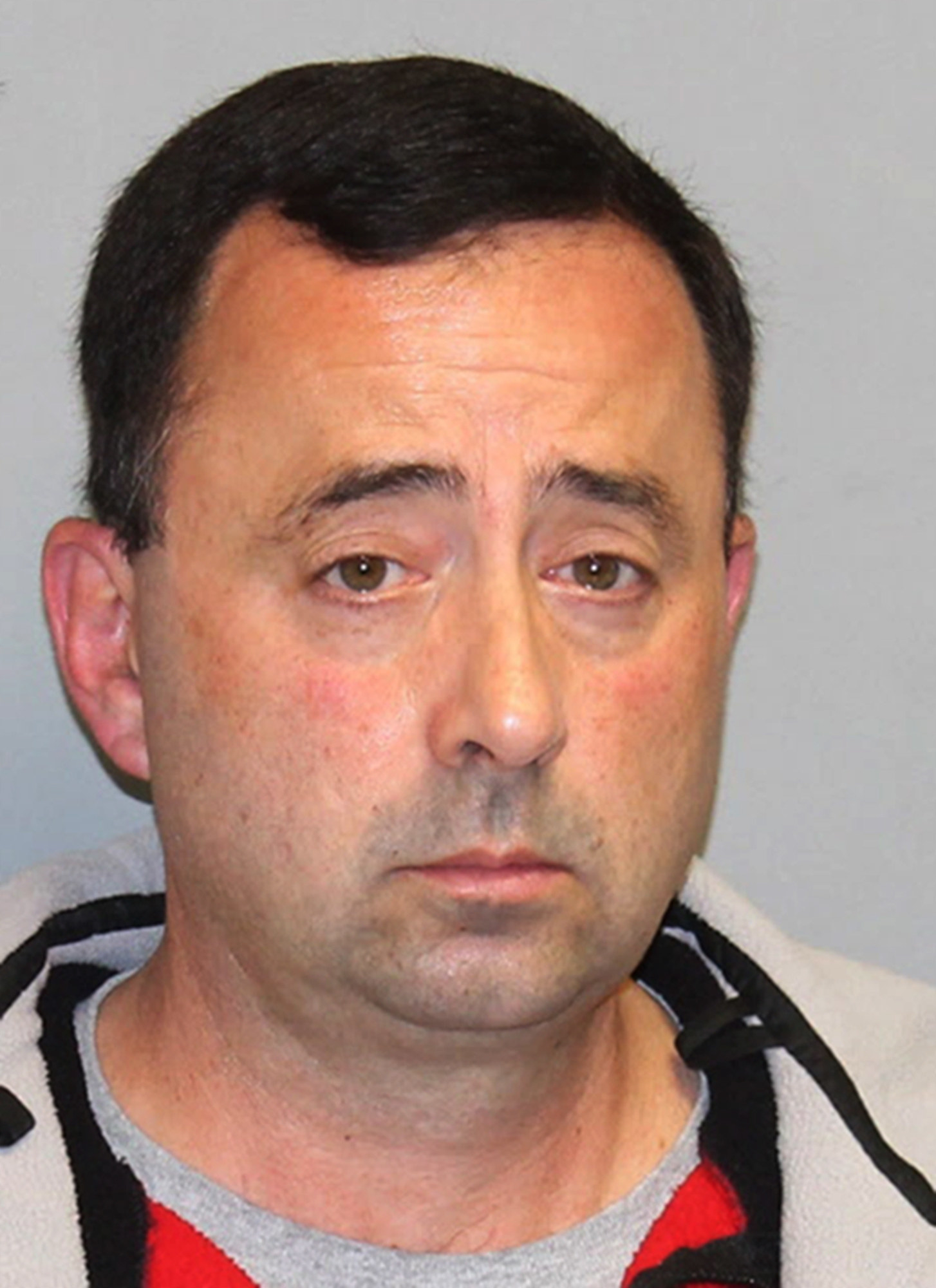 Nassar — who worked for USA Gymnastics for 29 years, including during four Olympics — is being sued by more than 100 women on allegations that he sexually assaulted them. It is unclear if Maroney is a plaintiff in any of the lawsuits.

Nassar is facing more than 20 counts of first-degree criminal sexual conduct and faces a life sentence in prison if convicted.

He also pleaded guilty to federal child pornography charges in July, in which he targeted victims as young as six years old.

"He would put his fingers inside of me, move my leg around," US Olympic gymnast Jamie Dantzscher told CBS News' 60 Minutes in February. "He would tell me I was going to feel a pop and that that would put my hips back and help my back pain." Lawsuits allege that Nassar sexually abused athletes as young as nine years old, and most of his alleged victims were under 18 years of age.

In her statement, Maroney said that from the outside looking in, the story of her success at the Olympics was an amazing one.

"I did it. I got there, but not without a price," she said.

"Our silence has given the wrong people power for too long, and it's time to get our power back," she said.