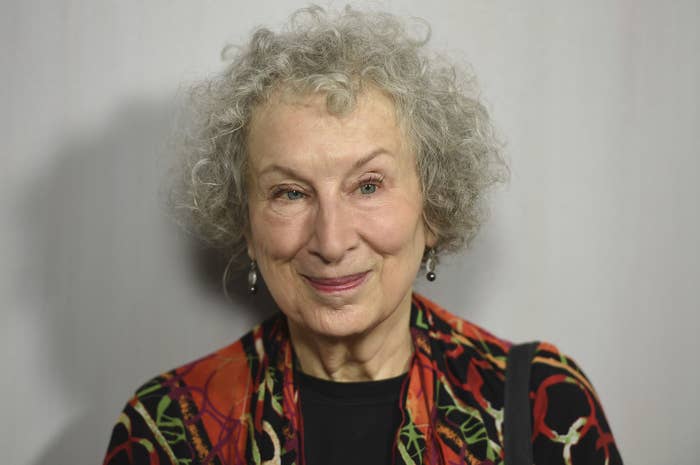 Author Margaret Atwood announced Wednesday that she is writing a sequel to her highly acclaimed book The Handmaid's Tale, which was published in 1985.
Atwood said the forthcoming book, The Testaments, will be published in September 2019.
Atwood said the sequel will be set 15 years after the final scene in The Handmaid's Tale, featuring the book's protagonist, Offred.
The Testaments will be narrated by three women characters, Atwood revealed.
The Handmaid's Tale is set in a dystopian future where the US has been replaced by a totalitarian and theocratic country called Gilead. The book tells the story of Offred, a "handmaid," who is determined to survive in the fundamentalist regime where fertile women like her are enslaved and forced into sexual servitude. The book has been adapted into an award-winning show on Hulu.
Atwood partly credited a recent spike in the book's sales to the election of President Trump in 2016. Women across the world began dressing in the show's red handmaid costume as part of protests against the Trump administration, whose perceived anti-women agenda often drew comparisons to how women are subjugated in Gilead.
"Everything you've ever asked me about Gilead and its inner workings is the inspiration for this book. Well, almost everything!" Atwood tweeted. "The other inspiration is the world we've been living in."