After soccer legend Pelé backed out of lighting the Olympic flame due to poor health, Brazil chose an unlikely hero, Vanderlei Cordeiro de Lima, to ignite the cauldron at the opening ceremony Friday.
De Lima, a distance runner, is best known for winning the bronze medal at the 2004 Athens Olympics despite being tackled by a protester.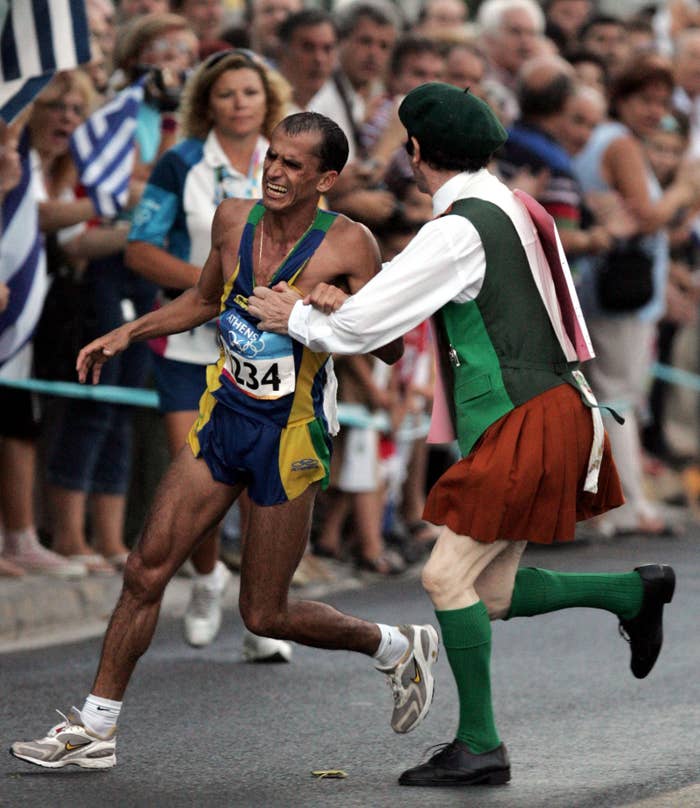 De Lima was leading late in the run, but his shot at gold was derailed when an Irish priest, Cornelius Horan, grabbed the runner and knocked him into the crowd.
Horan had a history of disrupting sporting events, including the British Grand Prix, to promote his theory that the world would come to an end.
Police said he had been drinking when he interrupted the marathon. He was later defrocked by the Roman Catholic church and handed a 12-month suspended sentence and a fine by a Greek court.
De Lima lost several seconds before a local in the crowd helped pull Horan off him, but the damage was done.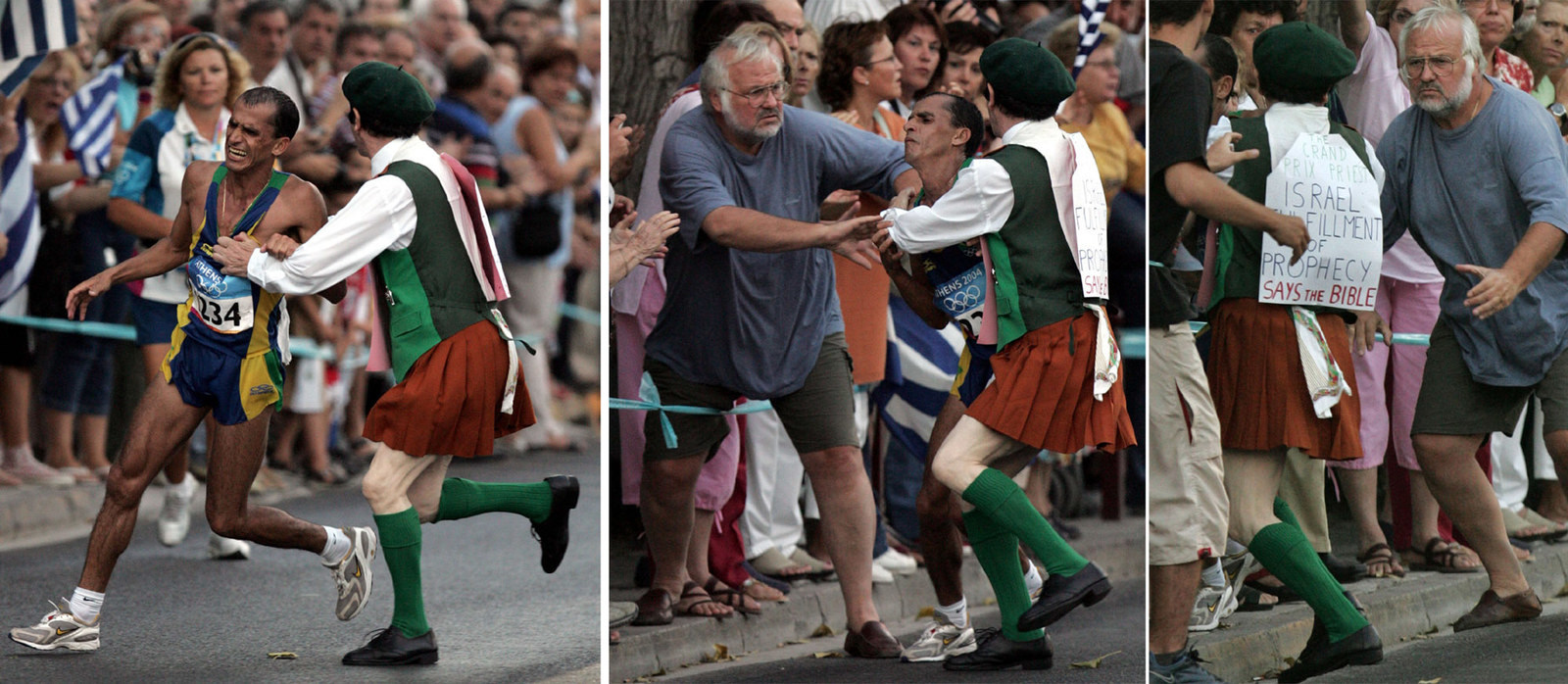 But de Lima remained unfazed. He finished the race third, with a smile, and celebrated his victory joyously.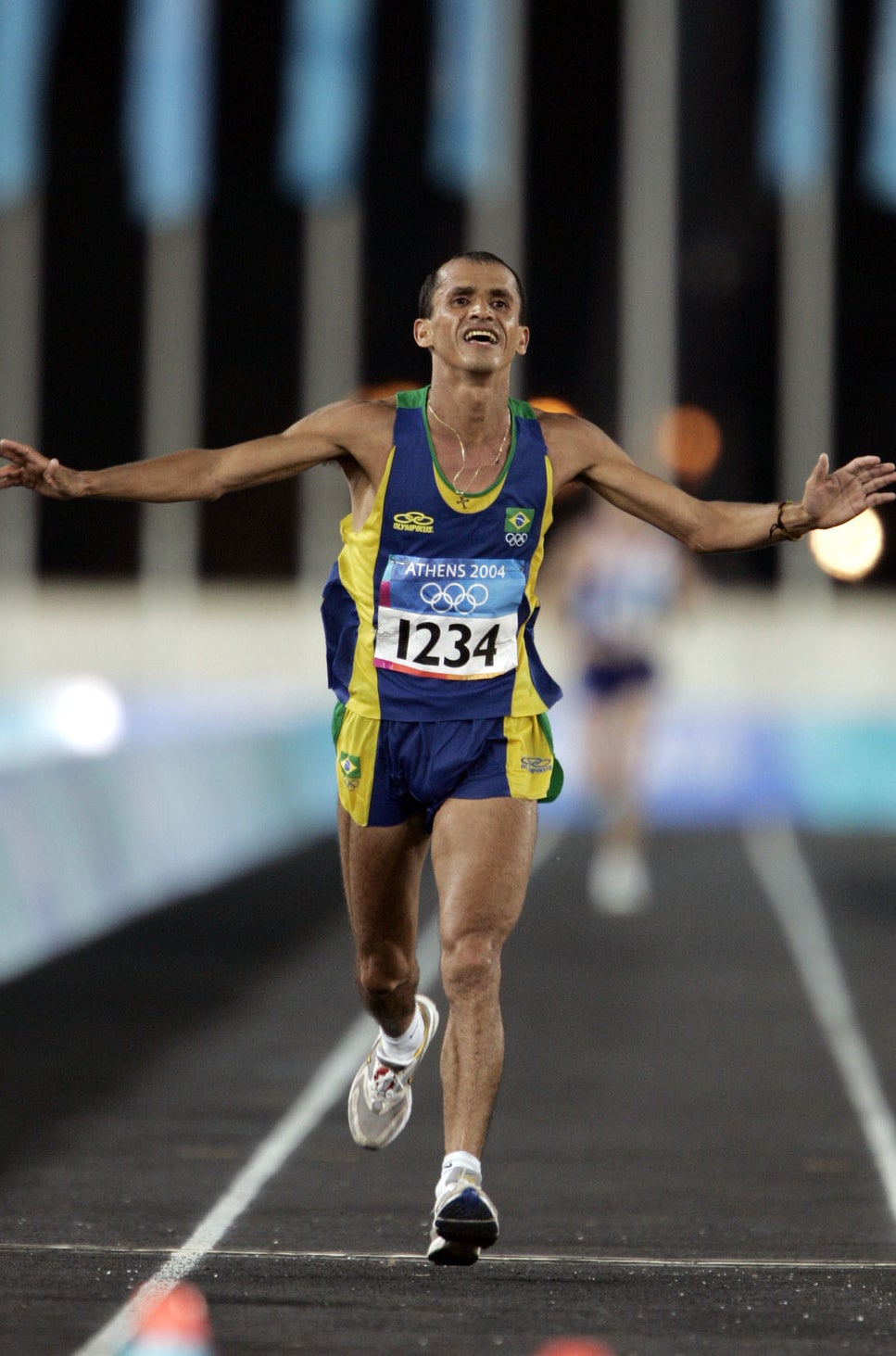 "If it were not for that lunatic, I am sure I would have won the gold," he said. "For the way I was running, I was unstoppable."
Besides winning the bronze, de Lima was awarded the Pierre de Coubertin medal — an honor rarely bestowed in the Olympics — for "exceptional demonstration of fair play and Olympic values."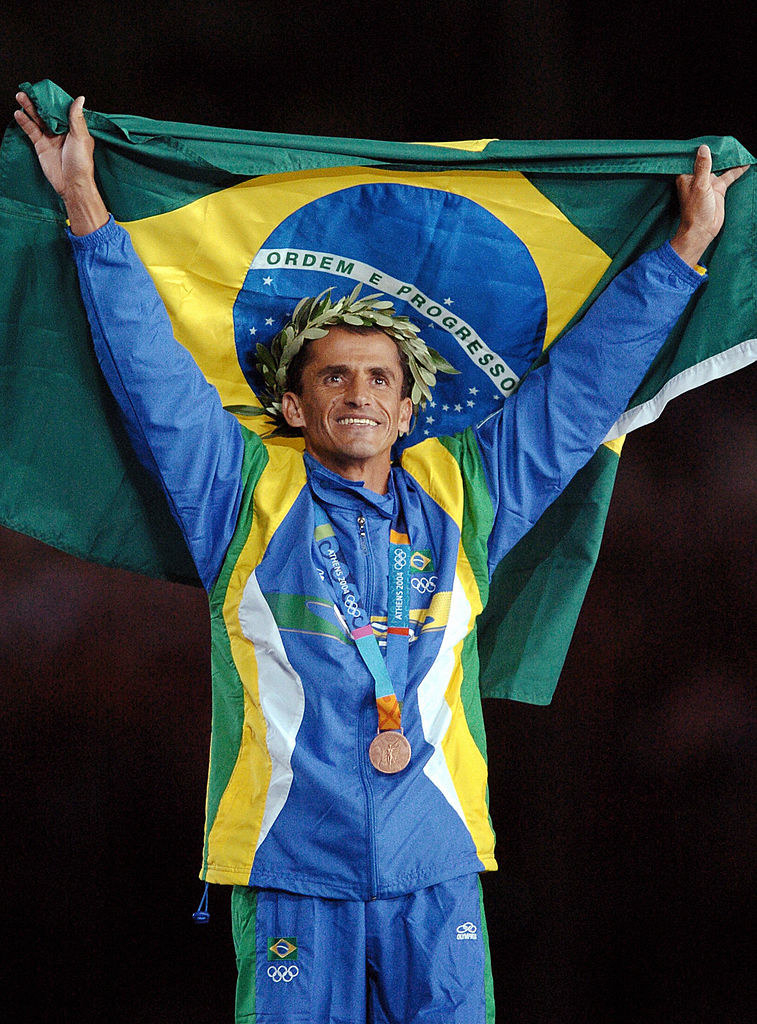 De Lima also honored Polyvios Kossivas, the Greek man who pulled the defrocked priest off him and helped the athlete finish the race.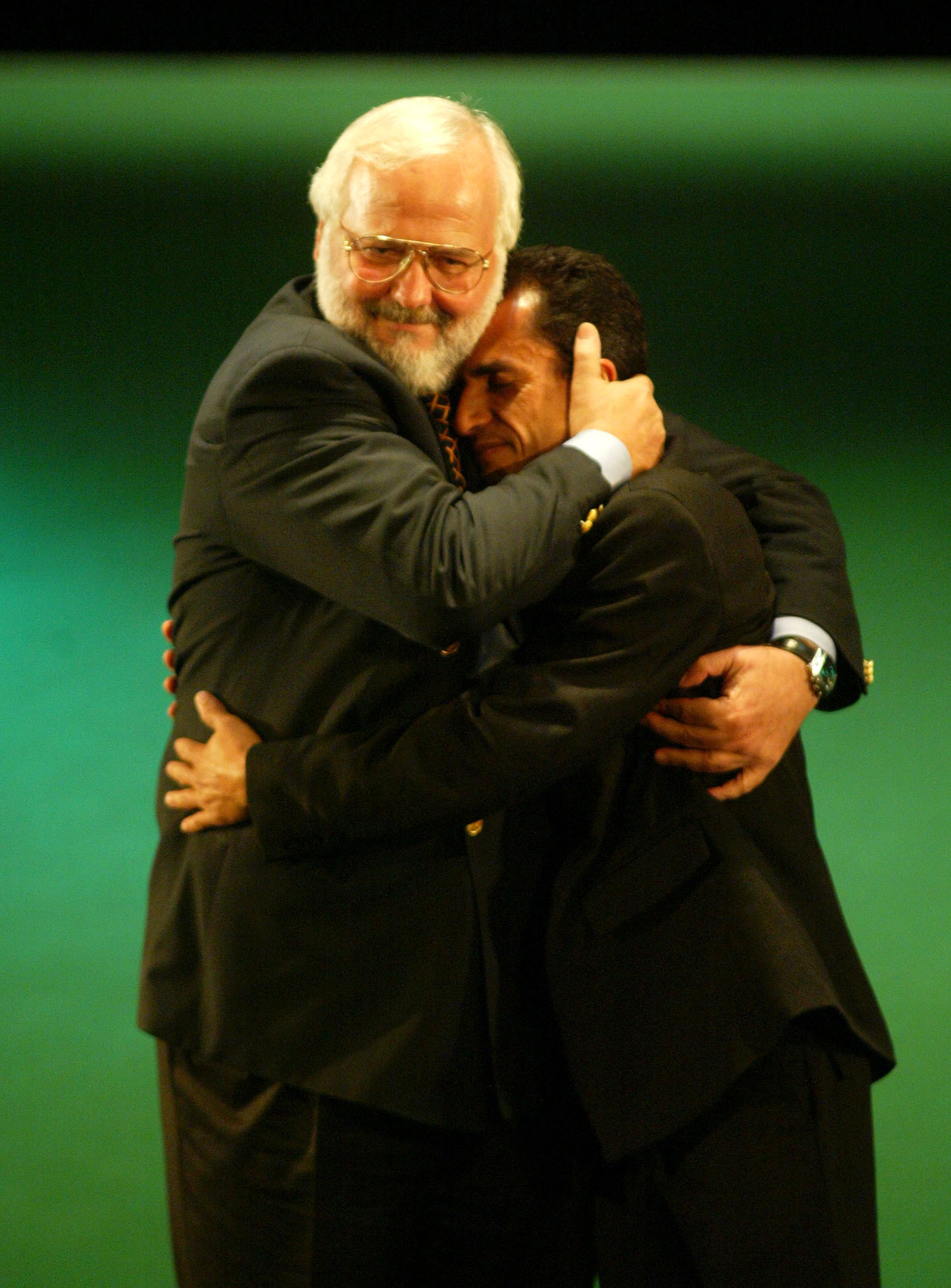 From heartbreak in 2004 to Olympic glory in 2016, De Lima has been a true sportsman in every sense of the word.