Madrid Kills The Pet Dog Whose Owner Was Infected By Ebola
Updated: Despite the family's pleas and a petition to save Excalibur, the pet dog was euthanized on Wednesday.
Update — Oct. 8, 2014 1:33 p.m. ET: Excalibur was killed on Wednesday by the Veterinary Hospital at Madrid's Complutense University, El Mundo reported.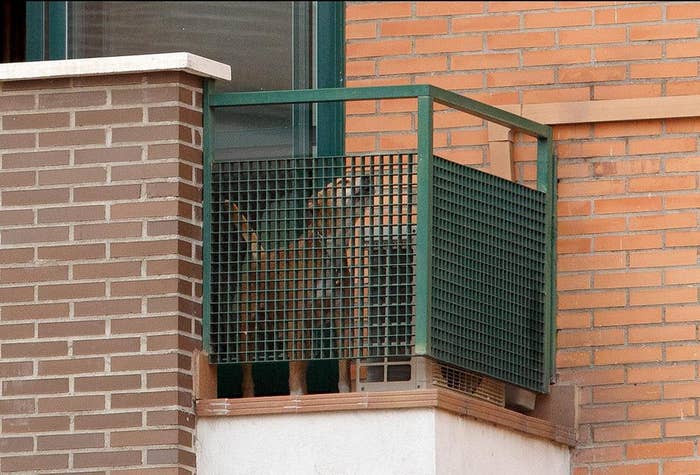 Riot police clashed with dozens of animal rights activists who tried to stop the van that took Excalibur away.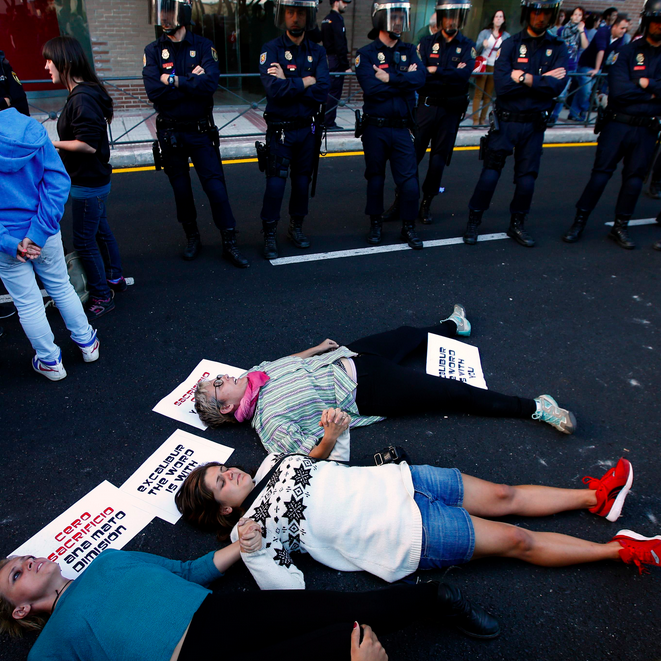 Dozens of people who had camped outside the house to protest the decision to euthanize Excalibur yelled "murderers" as the van carried the dog away.
The university said the dog did not suffer.
Madrid's regional government is set to euthanize the pet dog of the Spanish nurse infected with Ebola, against the family's wishes.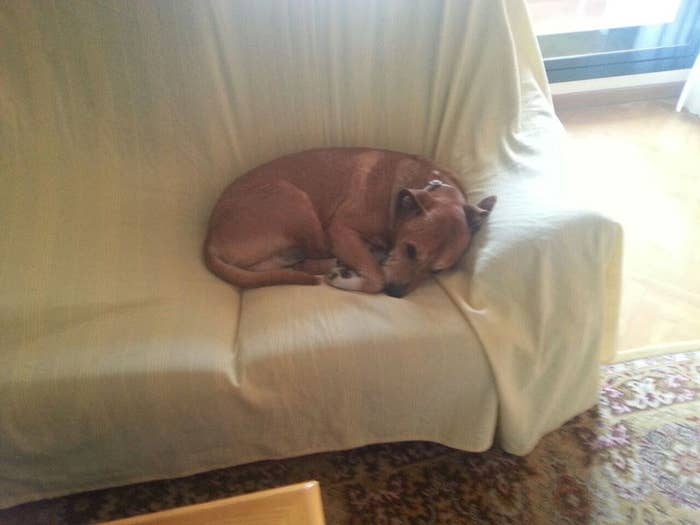 Romero's husband, Javier Limon Romero — who has now been quarantined — posted this message on the Facebook page of an animal protection organization, asking for his dog not to be sacrificed.
The translation of the post (via El País):
Hello, my name is Javier Limon Romero. I am the husband of Teresa Romero Ramos, the nursing assistant infected with Ebola for voluntarily treating the two infected patients who were repatriated to Spain.

I want to publicly condemn that a certain Zarco, who I think is the health chief for the Madrid region, has told me that they have to put down my dog, just like that, without further ado. He has asked for my consent, which I have categorically denied.

He says that they will therefore request a judicial order to break into my house and destroy him. Before going to the hospital I left him several buckets of water, the bathtub also full of water, and a 15kg bag of feed, so he had food and water. I also left the terrace open so he could do his business.

It seems unfair to me that because of their mistake, they want to solve this the quick way.

A dog will not pass anything on to another person, and the same goes the other way around.

If this problem worries them so much, I think other alternative solutions can be found, such as, for example, putting the dog in quarantine and observation, as they have done with me. Or maybe they will have to put me down, just in case.

But, of course, a dog is easier, it doesn't matter as much.
The government said Excalibur would be euthanized in a way that would avoid suffering and that his body would be incinerated.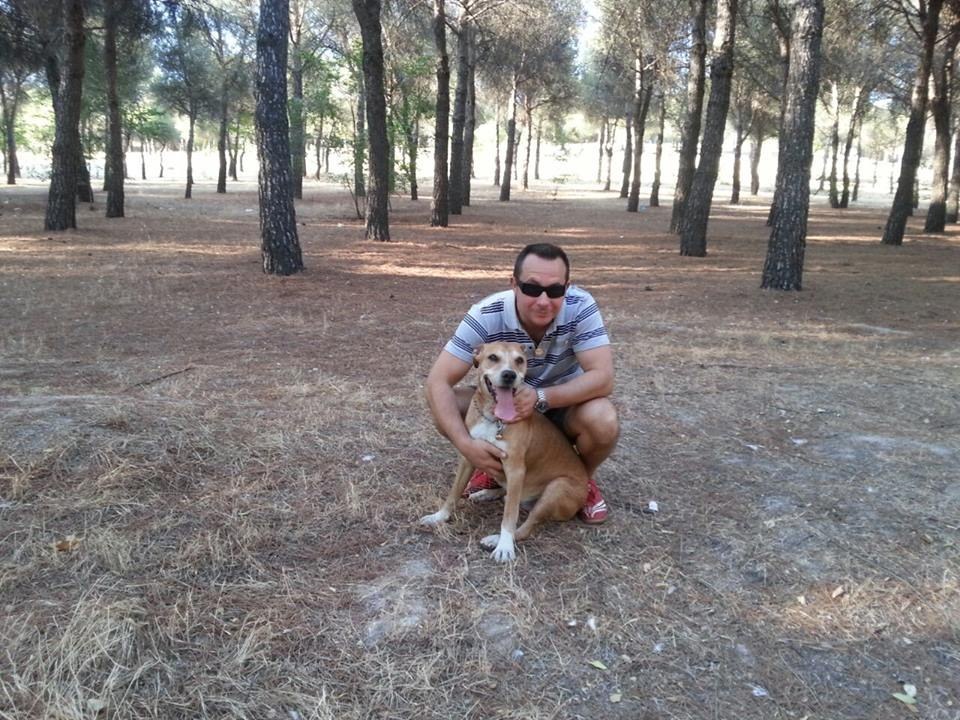 A change.org petition to save Excalibur from being euthanized has received nearly 140,000 signatures within a few hours.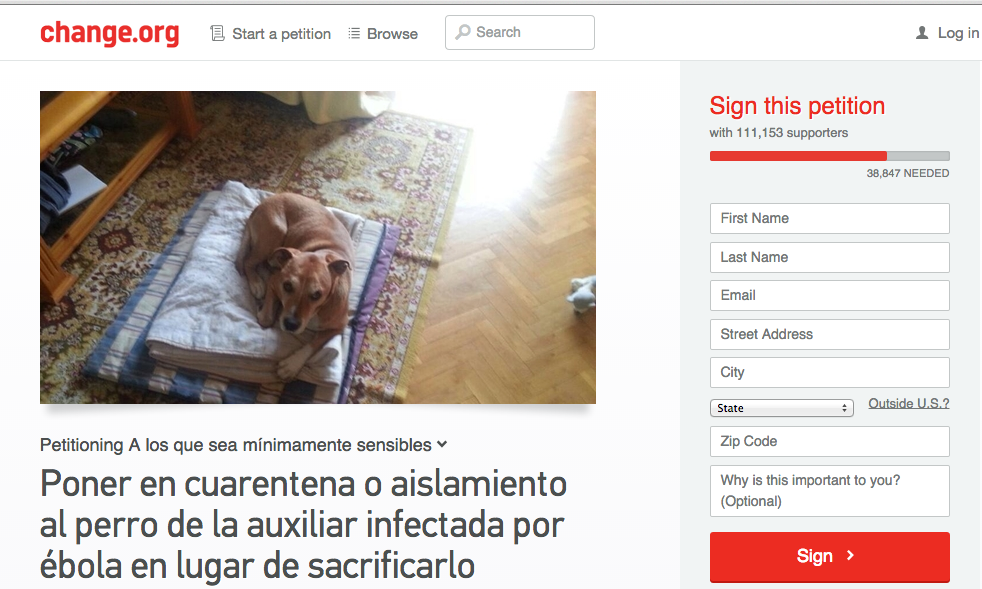 The petition says:
Not only is it unfair to be infected with Ebola by the sanitary assistant due to the lack of necessary means, they must also lose their dog as a result of an thoughtless decision, as it would be much easier to isolate or quarantine the dog just as they have the victim's husband.

If this woman were to die, the dog which has accompanied them for so many years would be an important emotional support for her husband. This is not "just" a dog, for this couple he is one of the family.
People began tweeting photos of their own dogs using the hashtag #SalvemosAExcalibur ("let's save Excalibur").