Campus police at the Southern Illinois University in Carbondale are investigating a report of someone pooping inside the washing machines in one of the dorm's laundry rooms.
Several students have raised a stink about an alleged serial pooper who has been defecating in the laundry room at Abbott Hall since September, according to a report by the student newspaper, the Daily Egyptian.

Sophomore Erica Miller told the Daily Egyptian that he found poop in the rubber seal inside the washing machine.
"I get my clothes out of the washer and there's the smell," he said. "That is what you encounter first, and then you find it. You see the actual feces, and it's in the little rubber thing and you peel it back, and you're like 'No, thank you.' And it looks like it's been through a cycle."

Sophomore Mackenzie Kinkade told BuzzFeed News that when she opened the washer last month, she noticed a strange smell.

"I did not think much of it, but when I went to look in the rubber flap to see if any socks got stuck, I found a sock and a small pile of brown smelly gunk (poop)," Kinkade said.

"One of my socks was covered in the poop, as well as a pair of shorts that were partially stuck in the rubber flap. I threw these two items away, and rewashed the rest of my clothes," she said.

Kinkade was so embarrassed about the incident that she didn't tell anyone about it until the student newspaper published its report.

Sophomore Sami Pierce told the Daily Egyptian that she also noticed feces around where one of her socks was caught in the washer in September.

"All the fun things get stuck in there," Pierce said. "Where do you report it to, though? That's not something you expect when you're doing laundry."
Housing staff at the university received a complaint last month, prompting the Department of Public Safety to start an investigation, Rae Goldsmith, a spokesperson for the school, told BuzzFeed News on Thursday. She said the case was still active and there were no shitty suspects so far.
Following the complaint in September, "housing staff members initiated conversations with students about responsible group living and respect for each other's property," Goldsmith told BuzzFeed News.
"We always encourage residents to stay with their laundry in order to prevent theft or other issues," Goldsmith said.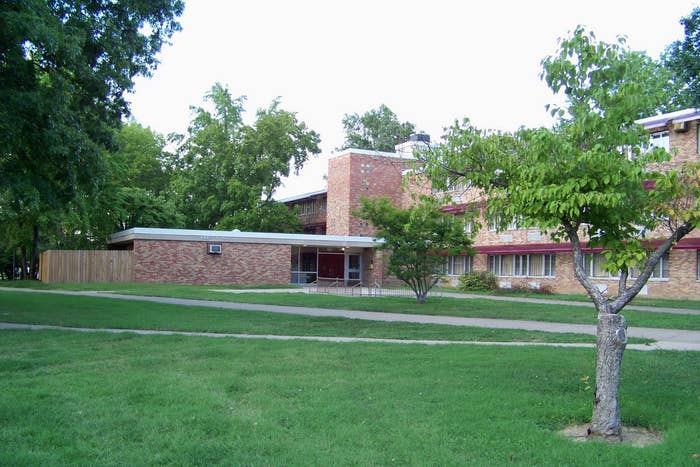 Other students also complained that one of the washers smelled like someone had taken a dump there.
"It kind of surprised me," Brian Pillar told the Daily Egyptian. "I wondered if maybe someone had had an accident in their clothes or something. It never occurred to me that, you know, someone would poop on clothes in the laundry room."
However, Jon Shaffer, the director of University Housing, believes the issue has been blown way out of poo-portion.

Shaffer told BuzzFeed News that officials have received only one official complaint.

He said that the police report mentioned "what looked like fecal matter on the rim of the washing machine."

However, it has not been confirmed that it was fecal matter, because the housing staff cleaned and sanitized all the washers thoroughly after receiving the complaint, according to Shaffer.

"It's not like there was a noticeable pile anywhere," Shaffer said. "I don't have anything that substantiates what was printed in the student paper."

However, Shaffer warned of a "level of repercussions" for anyone found responsible for the alleged defecation.
Shaffer said that despite his doubts, the housing staff is being "extra diligent" and that RAs are holding floor meetings, reminding students to be respectful of each other and to stay with their laundry.

"We're doing a comprehensive response to this, whether or not it happened," Shaffer said.