Live Ebola Updates: Hagel Approves Quarantine For Troops, Nurse Defies Maine's Isolation Order
Secretary of Defense Chuck Hagel signs memorandum for 21-day "supervised isolation" for troops returning from West Africa. Maine police monitor Hickox's residence in Fort Kent. The governor is seeking "legal authority" to enforce her quarantine.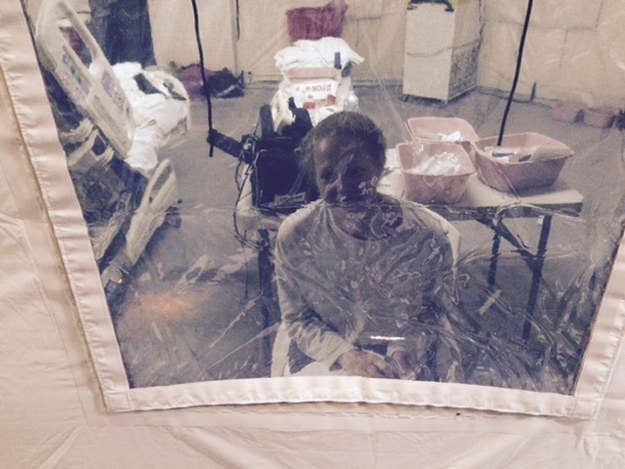 What We Know So Far
• U.S. Department of Defense will place troops returning from West Africa in 21-day quarantine • Nurse Kaci Hickox said she will defy Ebola quarantine orders in Maine. • Maine's governor is seeking "legal authority" to enforce Hickox quarantine. • Maine police are monitoring her residence in Fort Kent. • New York State will allow travelers from Ebola-stricken nations to pick a preferred isolation site. • A father sued a Connecticut elementary school that allegedly banned his daughter for 21 days because she attended a wedding in Nigeria.
The president called medical professionals working in Africa "true American heroes."
In his address to healthcare workers at the White House, Obama said they should not be discouraged to help fight Ebola in West Africa.
Ebola survivor Dr. Kent Brantly, who introduced Obama, said, "Many have offered themselves in sacrificial service to West Africa and many others are prepared to go."
California is the latest state to enact a mandatory quarantine.
Anyone traveling to California from an Ebola-stricken area and has contact with a person who contracted the virus has to be quarantined for 21 days, the Department of Public Health said Wednesday.
California is one of a growing number of states to adopt such a mandate after New York Gov. Andrew Cuomo and New Jersey Gov. Chris Christie announced a similar one on Friday.
There are no reported or confirmed cases of Ebola in the state.
"Health care workers who go to Ebola affected countries to treat patients are great humanitarians. They will be treated with respect and dignity when they come home," said Director Dr. Ron Chapman.
Doctors Without Borders: "Strongly disagree" with blanket forced quarantine.

In a statement released Wednesday, Doctors Without Borders said they respected Kaci Hickox's right to "challenge excessive restrictions being placed upon her."
Gov. Christie on Nurse Kaci Hickox's threat of a lawsuit: "Get in line."
NBC News posted this video, shot Tuesday, of Gov. Christie's reaction after a Doctors Without Borders nurse said she might sue him over her three days in a Newark quarantine tent.
"She was inside the hospital in a climate-controlled area with access to her cell phone, access to the internet, and takeout food from the best restaurants in Newark. She was doing just fine," he said.
Maine Gov. Paul LePage is seeking "legal authority" to enforce Kaci Hickox's quarantine.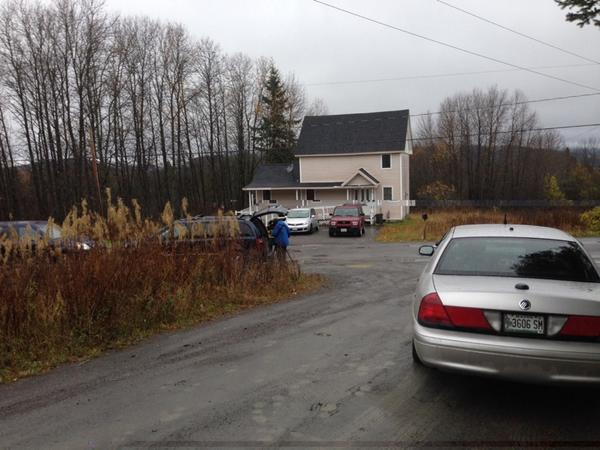 The Maine State Police will monitor Kaci Hickox's residence in Fort Kent for "both her protection and the health of the community," LePage said in a statement Wednesday.
"We hoped that the health care worker would voluntarily comply with [CDC] protocols, but this individual has stated publicly she will not abide by the protocols," LePage said.
LePage said his office his working with the state health officials within the Department of Health and Human Services to seek legal authority to enforce the quarantine.
"While we certainly respect the rights of one individual, we must be vigilant in protecting 1.3 million Mainers, as well as anyone who visits our great state," LePage said.
The Ebola fatality rate is 70% in Guinea, Liberia, and Sierra Leone.
World Health Organization: Reported Ebola cases have increased to 13,703.
Connecticut man sues school for discriminating against his daughter due to Ebola fears.
Stephen Opayemi filed a lawsuit against an elementary school in Connecticut that banned his 7-year-old daughter for 21 days because she had attended a wedding in Nigeria, Reuters reported.
Opayemi said his daughter was discriminated against because of irrational fears of Ebola even though she did not have any symptoms and was in good health. He asked a judge to order the school to let his daughter return to her third-grade class.
New York's revised guidelines allow travelers to pick their quarantine site.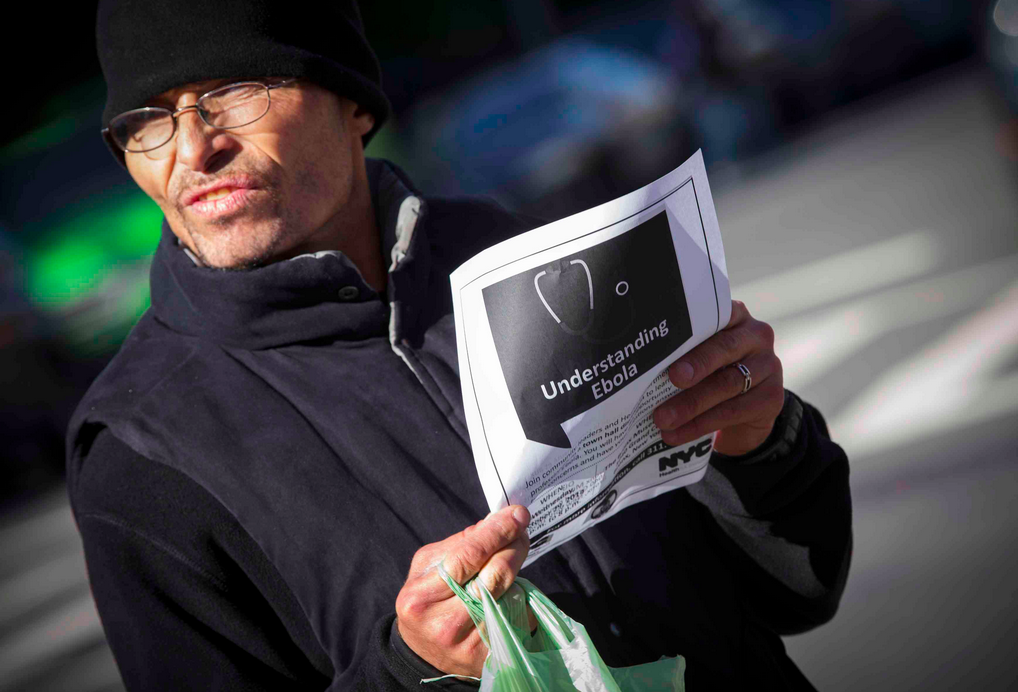 Travelers from Ebola-affected countries will be given preference to quarantine themselves at their residence, according to New York's revised guidelines, the New York Times reported.
These state protocols reflect a shift in Gov. Andrew Cuomo's policies since last week, when, along with New Jersey Gov. Chris Christie, he imposed a mandatory 21-day quarantine at a "government-regulated facility."
Even so, the states' revised guidelines for enforced isolation exceed those laid down by the Centers for Disease Control and Prevention.
Nurse Kaci Hickox said she refuses to adhere to Maine's quarantine guidelines.
Hickox, who returned to her home in Fort Kent, Maine, after spending three days in a New Jersey isolation tent, told the Today Show, "I don't plan on sticking to the guidelines. I am not going to sit around and be bullied by politicians and forced to stay in my home when I am not a risk to the American public."
Hickox argued that she has been symptom-free and is self-monitoring as per guidelines from her organization, Doctors Without Borders.
"I remain appalled by these home quarantine policies that have been forced upon me," she said, adding she is willing to go to court for her freedom.