Donald Trump surrogate Newt Gingrich called the presidential nominee "frankly pathetic" on Thursday, after Trump's public outburst against Paul Ryan where he accused the House Speaker and other Republicans of a conspiracy against him.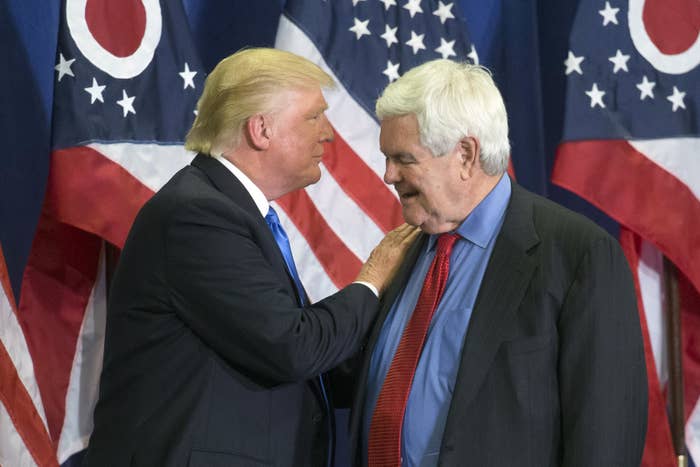 During a Florida rally on Wednesday, Trump went on a rant against Ryan after the speaker said he would no longer defend Trump or campaign for him.
Responding to Trump's outburst, Gingrich told Fox Business Network Thursday, "There's a big Trump and a little Trump. The little Trump is frankly pathetic."