The MTA, which manages New York City's subways and buses, will launch an awareness campaign in January to stop people from taking up too much space on the seats.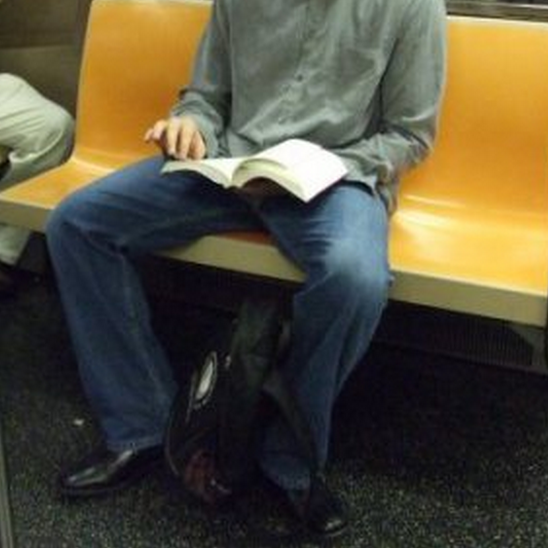 The campaign, in part, will target man spreaders: people who spread their legs wide open, even on crowded trains, MTA spokesperson Kevin Ortiz told BuzzFeed News.
Oritz said man spreaders "is an issue" — although he denied receiving consumer complaints.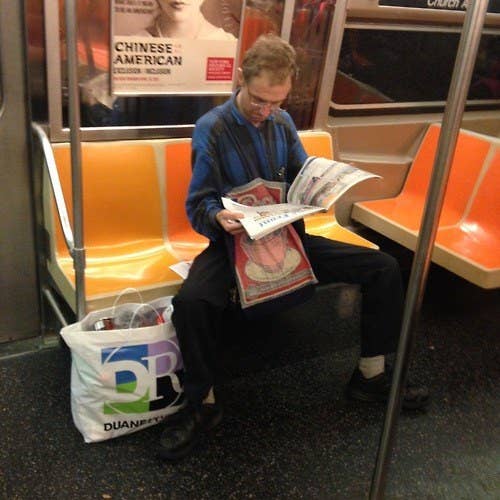 The campaign will also target people who don't take off their backpacks in the train.
An MTA board member, Charles Moerdler, said he first wanted to ban backpacks but later explained that riders should be required to take them off as a courtesy, AM New York reported. Moerdler realized backpacks were a problem when his granddaughter was wearing one that stuck "out a mile back" in the subway.
"I believe that you ought to get them off the back and onto the floor so they don't hit people when you make an inadvertent movement or the train comes to a sudden stop," Moerdler said.
"When you get to the hardcore violators and courtesy doesn't work, then you have to take enforcement action," Moerdler told AM New York.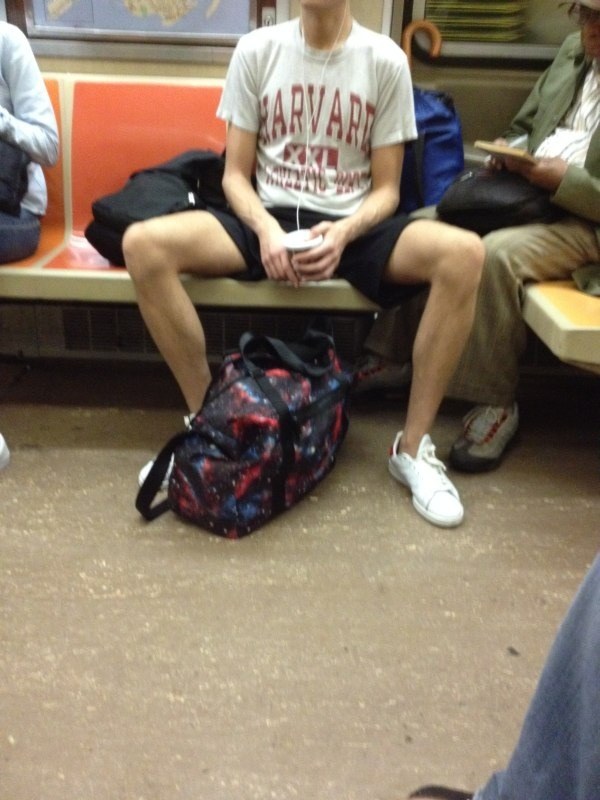 Oritz said the campaign will entail other "courtesy-type issues" through signage and possibly train announcements.
They will also change the current slogan "courtesy is contagious."