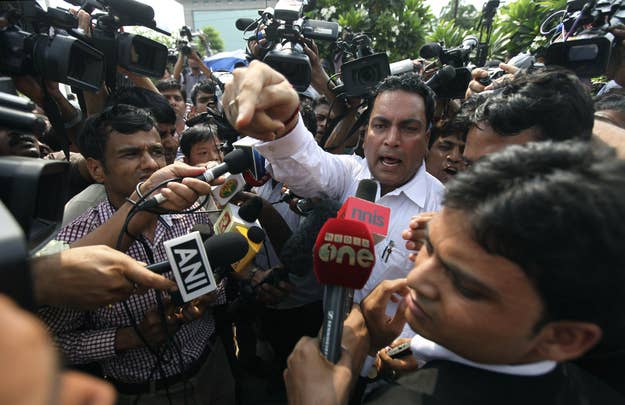 A.P. Singh, the defense lawyer for two of the men who were sentenced to death for the brutal gang rape and murder of a 23-year-old medical intern in Delhi, is in trouble over his controversial remarks made after the verdict.
On Sept. 13, in response to a reporter's question, he presumably referred to the dead victim when he said the following:
"...if my daughter was having premarital sex and moving around at night with her boyfriend, I would have burnt her alive. I would not have let this situation happen. All parents should adopt such an attitude."
Indians expressed their outrage on Twitter.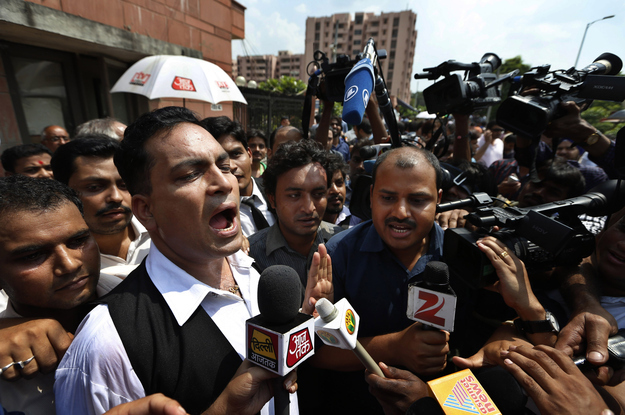 After receiving complaints from women lawyers and activists, the Delhi Bar Council will soon decide Singh's fate at a meeting. If his license is revoked on grounds of "professional misconduct," he could be barred from practicing law for life. What he said was "highly objectionable," said a member of the council.
Singh later said in an interview that he made the controversial statement "in the spur of the moment" because he was "agitated, upset and stressed after the sentence" and a reporter was egging him on to answer a question.
He denied that he was referring to the gang rape victim in his statement, but he defended his views on premarital sex.
"Which father or brother would want women of their house to have premarital sex? There is nothing wrong with what I have said, which is that I will not welcome it. In fact, no Indian household in the right frame of mind would welcome this, that is reality."