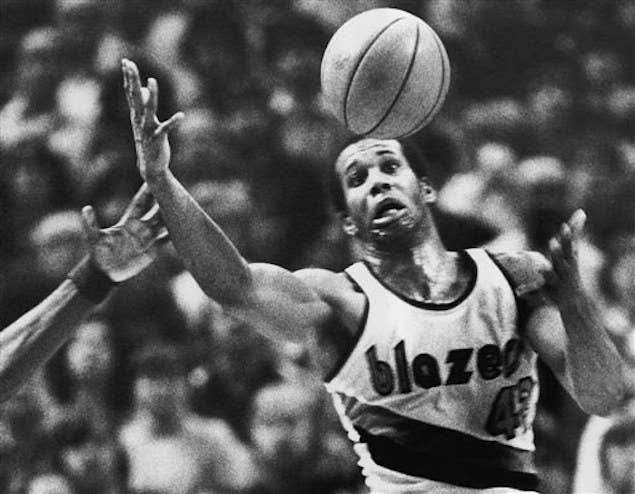 Kermit Washington, the former NBA player who notoriously punched Houston Rockets' Rudy Tomjanovich during a 1977 Lakers game, was indicted by a federal grand jury for allegedly using his charity to defraud donors and the Internal Revenue Service, the Justice Department announced Wednesday.
The indictment alleged that Washington, 64, induced individuals, including former professional athletes, to make donations to his charity, Project Contact Africa (PCA), by promising that 100% of the donations would go to Africa. Instead, he allegedly used those donations to buy gifts and pay for personal expenses, including rent, vacations, jewelry, and entertainment.
The indictment said that Washington bankrolled his personal spending with hundreds of thousands of dollars in donations that were supposed to benefit a clinic in Africa for needy families and children.
Federal agents arrested Washington in Los Angeles Tuesday night after his Monday indictment. He was ordered to surrender his passport and was released on bond on the condition that he wear a location monitoring device.
U.S. Attorney Tammy Dickinson said Washington "used his celebrity status to exploit the good intentions" of those who donated to his charity.
He was charged with corruptly interfering with internal revenue laws, conspiracy to commit wire fraud, obstruction of justice, and aggravated identity theft. Two of those charges carry a maximum prison sentence of 20 years.
Washington, who played for the LA Lakers and Portland Trail Blazers, is widely remembered for one of the NBA's most gruesome moments: his delivery of a near-fatal punch to Tomjanovich in 1977, resulting in his skull being dislocated and spinal fluid leaking from his brain. Washington, who said it was mistake in judgement, was suspended for 60 days without pay and fined $10,000.
According to Wednesday's indictment, Washington allegedly referred professional athletes to Ron Mix, a former professional football player and California attorney. In exchange for referrals, Mix made payments to Washington's charity and claimed those amounts as charitable deductions on his personal tax returns. Washington then allegedly used those payments for his personal benefit and filed false income tax returns for 2010 through 2013.
Washington allegedly fabricated PCA's corporate minutes to obstruct the investigation and stole an individual's identity for his scheme, the indictment said.
He also allegedly conspired with others to defraud eBay and Paypal by allowing the co-conspirators to use PCA's name and tax-exempt status with both sites to avoid listing and registration fees in operating for-profit businesses.
"Individuals who use charitable organizations to defraud donors and evade tax obligations inflict substantial harm on every U.S. taxpayer and cause untold damage to well-intentioned charitable endeavors," Acting Assistant Attorney General, Caroline D. Ciraolo, of the Justice Department's Tax Division, said in a statement.