Kellyanne Conway wasn't really feeling the love Tuesday morning, after Today host Matt Lauer said her responses made no sense when she appeared to dodge his repeated questions about Gen. Mike Flynn's resignation as the National Security Adviser.
So when Twitter user, Lib Hypocrisy, complimented her for her "strength and resiliency in face of vile hatred, bigotry, & sexism of the unhinged Left," and said "Love you!" Conway responded gratefully.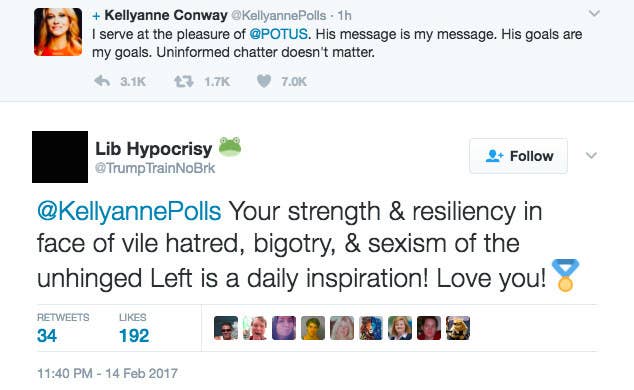 Conway not only retweeted Lib Hypocrisy's tweet, but also told the Twitter user, "Love you back" and wished her "Hapless Haters" a happy Valentine's Day.
Which was sweet and all, except that Conway expressed her love for a white nationalist.